Let's face it, it always feels really, really good when we receive a gift that's been wrapped with a little extra TLC. And the trend toward personalization and making the gift wrap as special as the gift itself is just getting bigger and bigger. Whether your Pinterest board is brimming with ideas for your next gift wrapping or party project, or you're the type that has lots of cool ideas but lacks time and a knack for crafting, our Gift Wrap Buyer, Emily Holt says we've got you covered.
"Personalization doesn't have to be over-the-top or extravagant. It just means adding some extra touches that make the recipient of your gift know you put a little extra thought into the way you are packaging your present. It could mean a very simple - yet purposeful bow or a lovely handwritten label. Those small touches can really pull at the heartstrings," Emily says.
"But of course if you love crafting or want to go a bit more elaborate, we're seeing a lot of layering, pleating and folding techniques that are really beautiful. And chalk and Washi Tape are still really popular. We work really hard to curate our gift packaging collection, so that no matter the level of creativity you have, your gift wrapping can be unique and memorable."
So take a peek and be inspired by these fun packages and favors that will definitely be the hit of the party!
Color Me Fabulous!
The adult coloring book trend makes its way to gift wrap. Whether you use a wrap that's coloring book inspired (with the color already filled in) or you color it yourself, the look is whimsical and fun.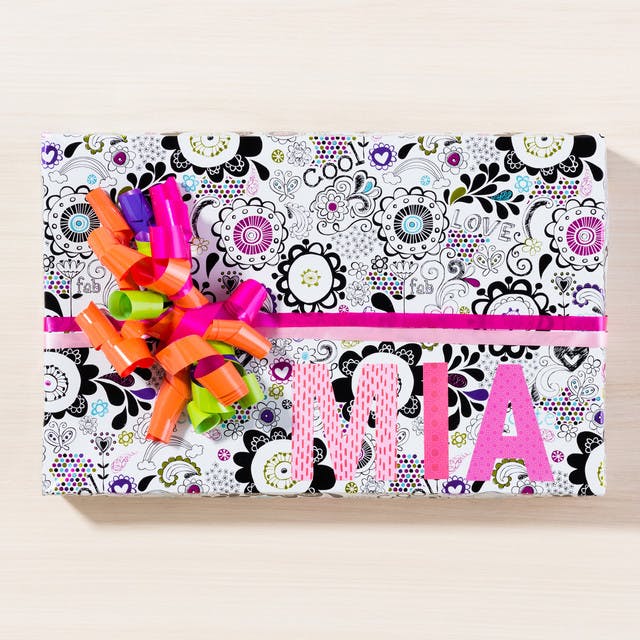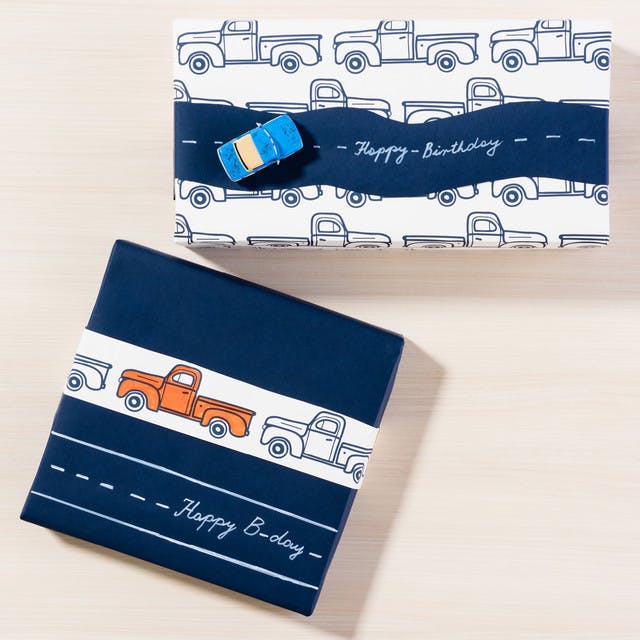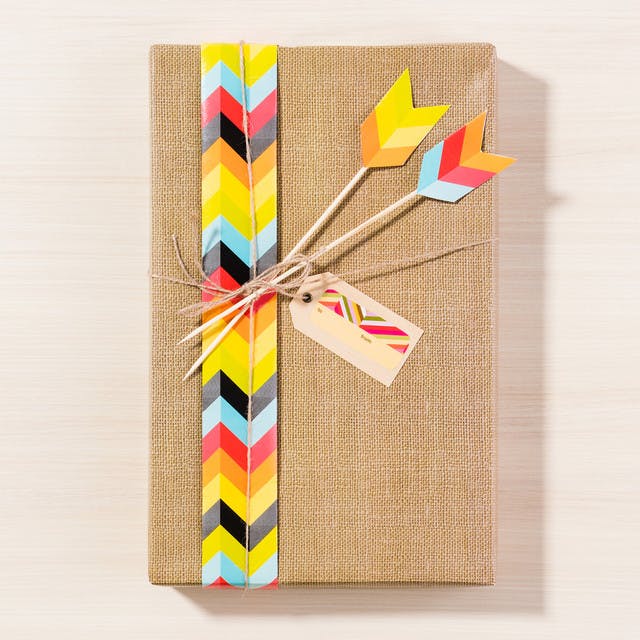 Oh Baby!!
Thoughtfully chosen wrapping paper with an elegant bow is perfect for a bundle of joy and makes the wrapping easy but also shows that you were mindful in your choice of packaging. Or, if you have a little more time and want to put your scissor skills to work - sweet tie ons and tags in cute shapes are oh-so-fantastic!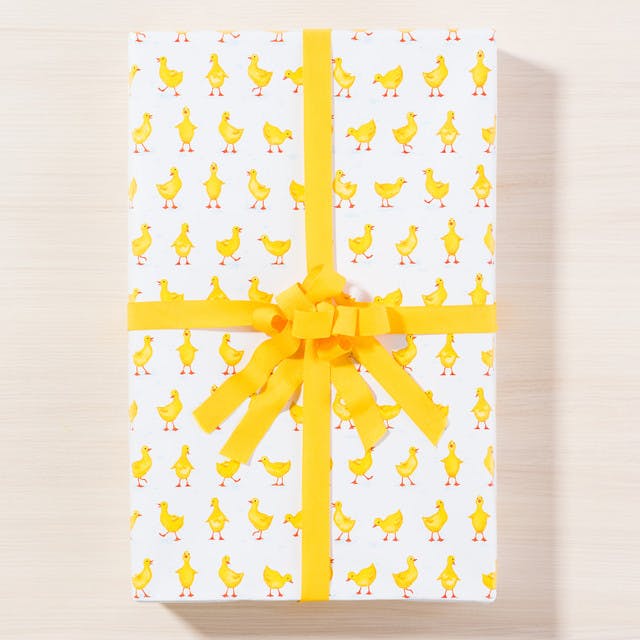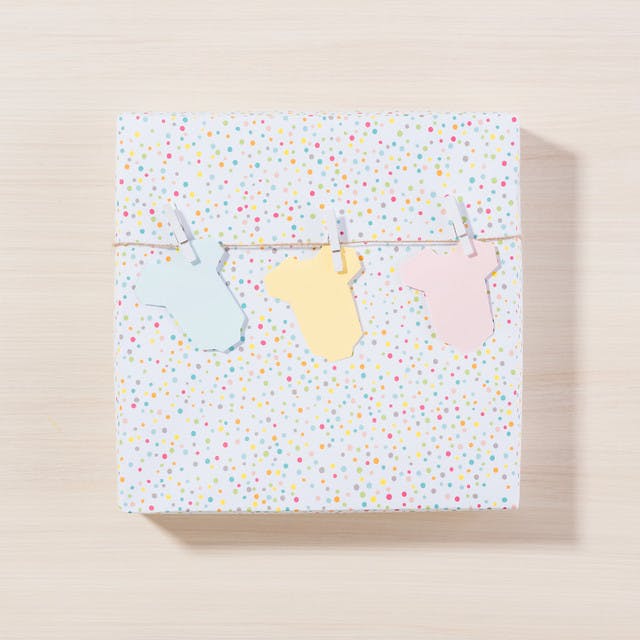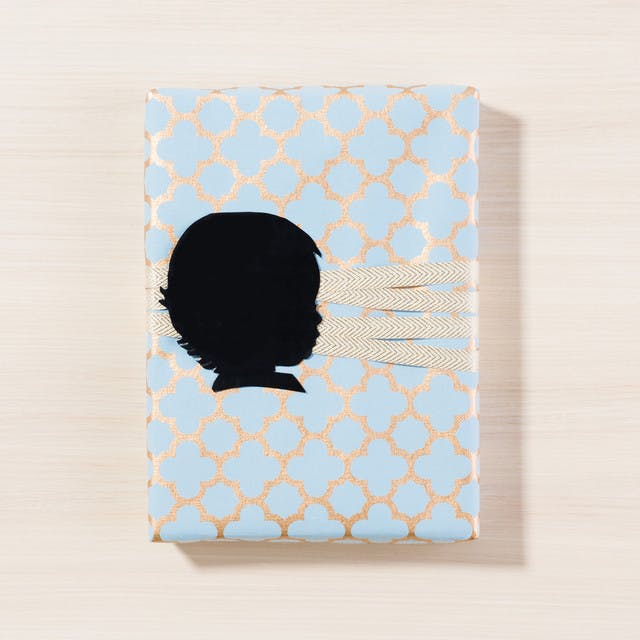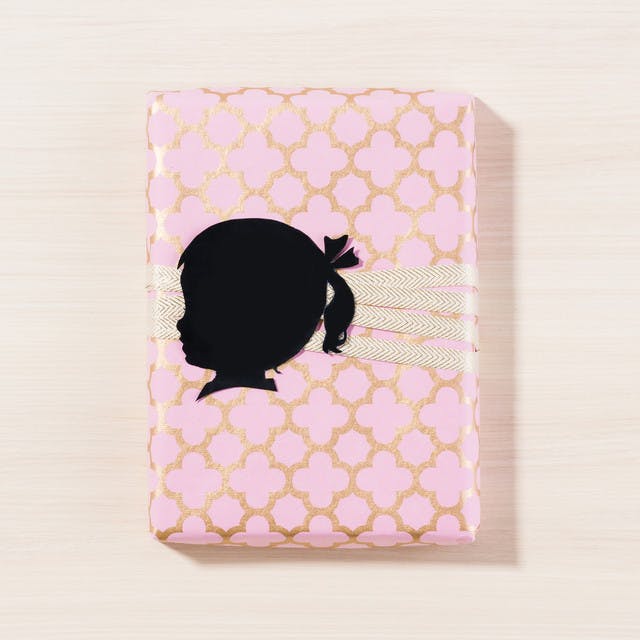 World's Best Dad
Show dad he's awesome when you wrap up his Father's Day gift this year. (Fabulous wrap can make even the standard issue tie or cologne seem totally fantastic). Great layering combinations of Washi Tape, gift wrap cutouts, chalk and stickers will show dad he's your main man.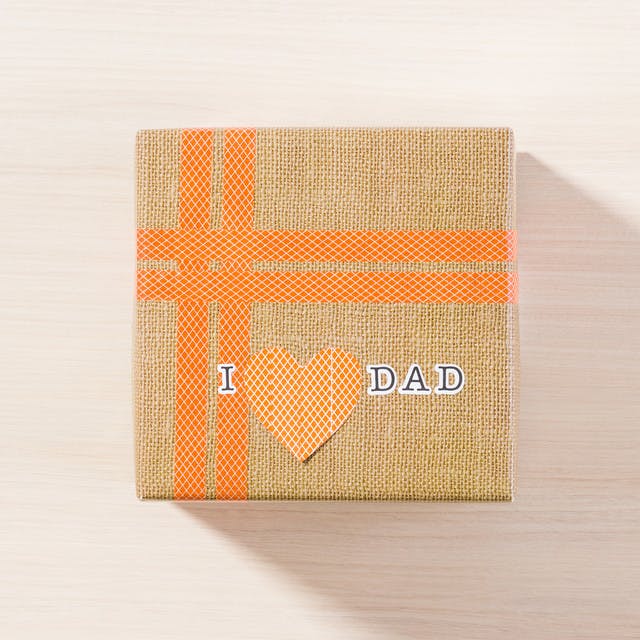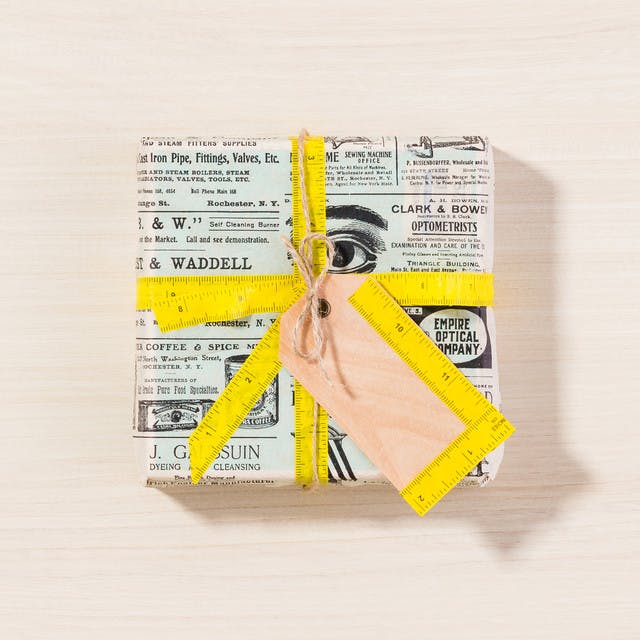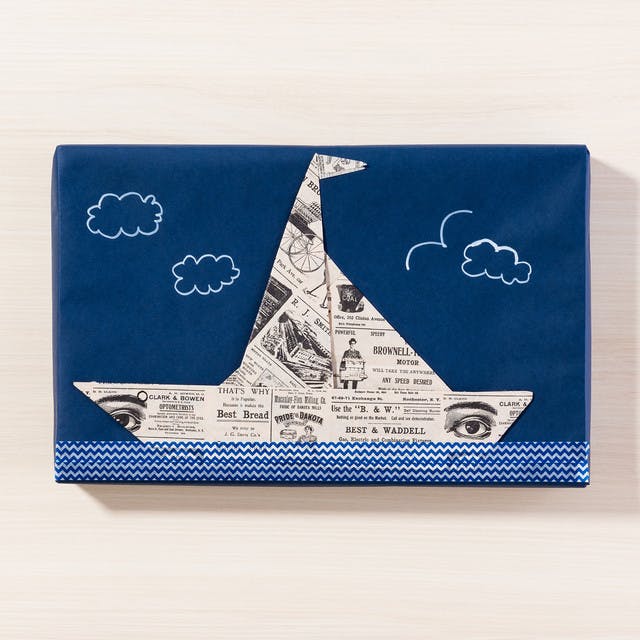 Party Time!
Great party favors don't have to be over-the-top. A swim party gets some parting gift goggles, sidewalk chalk gets a simple thank you tag and chocolate candy gives a sweet "kiss" goodbye as guests depart.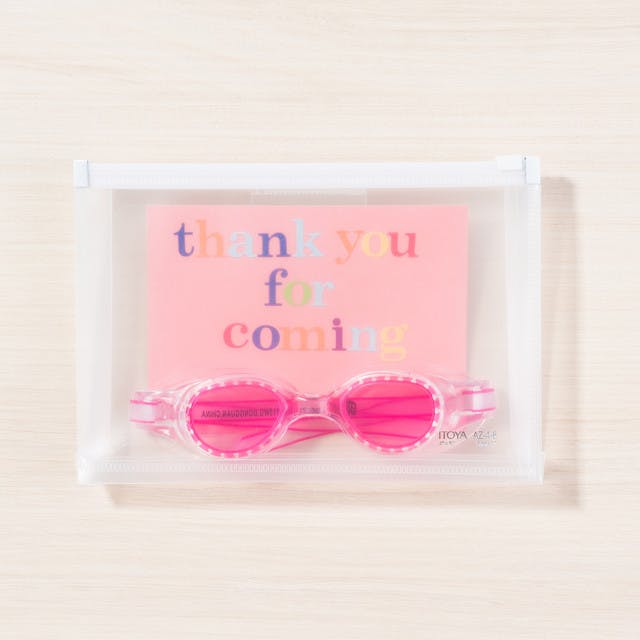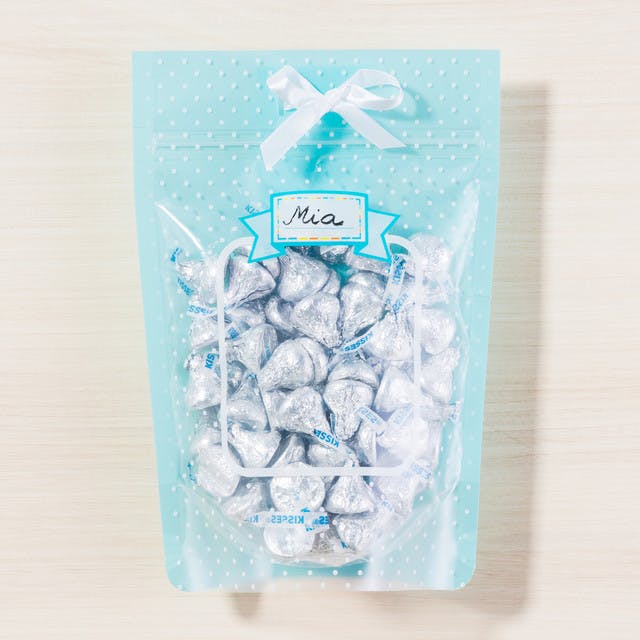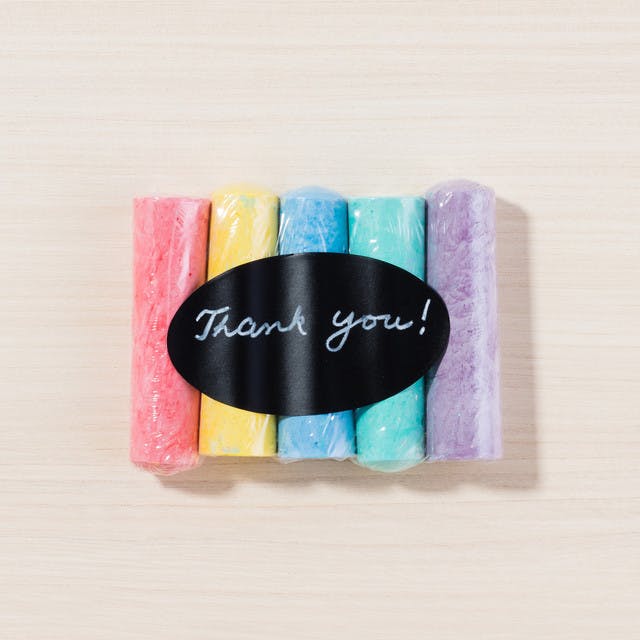 Showered With Love
Throwing a baby shower? Your favors will have the stork swooning with the ideas below. From candy bars covered in gift wrap with strategic windows cut out to reveal "he" or "she", and simple candy filled bags to a cute bubble bath favor, your guests will grin with your hospitality - and you don't have to tell them it took you no time at all!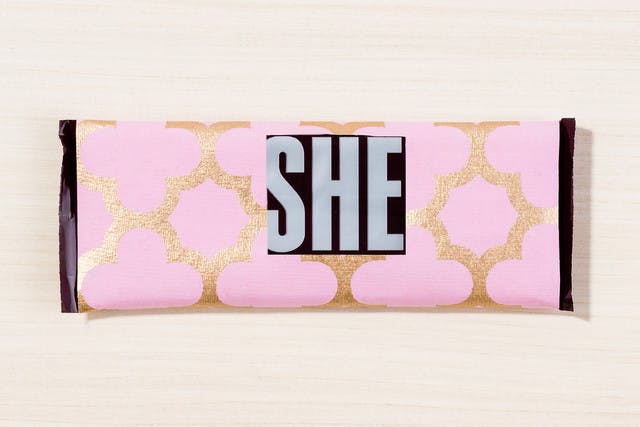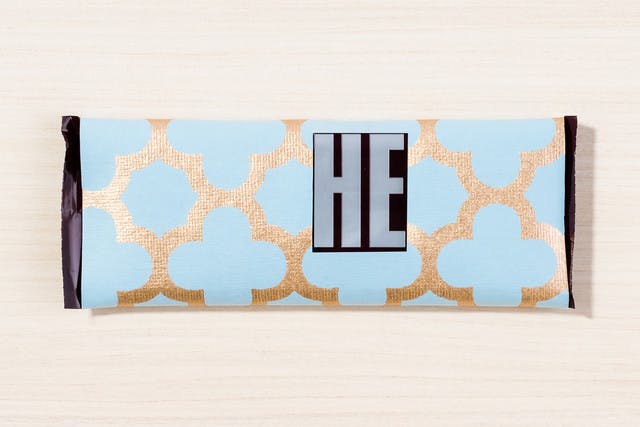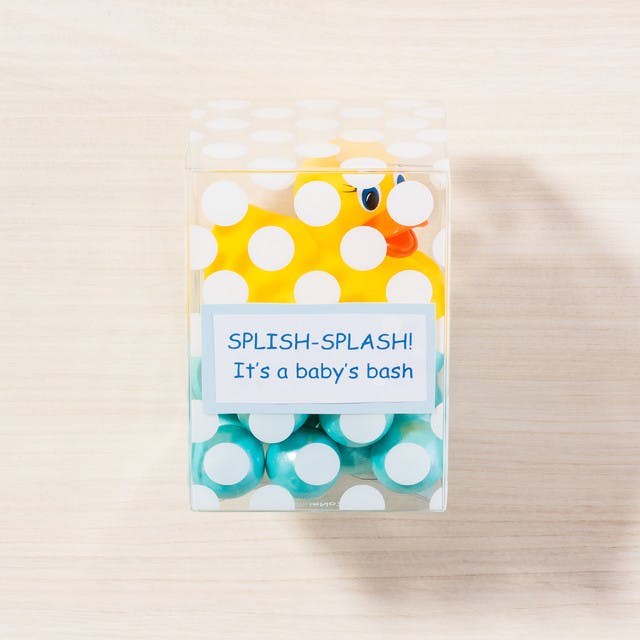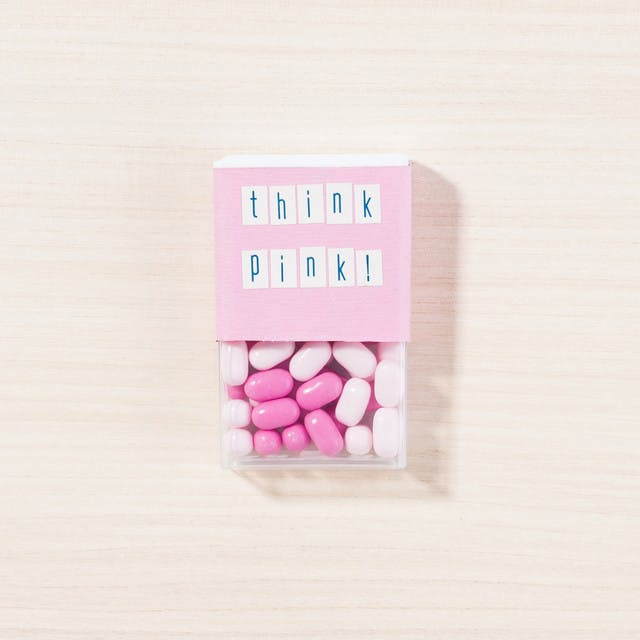 Check out more gift wrap inspiration on our Pinterest page and then head over to our gift wrap section. It's a simply delicious collection that will make your gift sparkle with personality!