Jars are such a great way to package up gifts for the holiday season. They're the perfect container for DIY and gift multiples that you can create for your loved ones and coworkers all at once.
Even beyond what's inside the little jars, they're a perfect canvas to be embellished and decorated into a personalized and special gift for each recipient.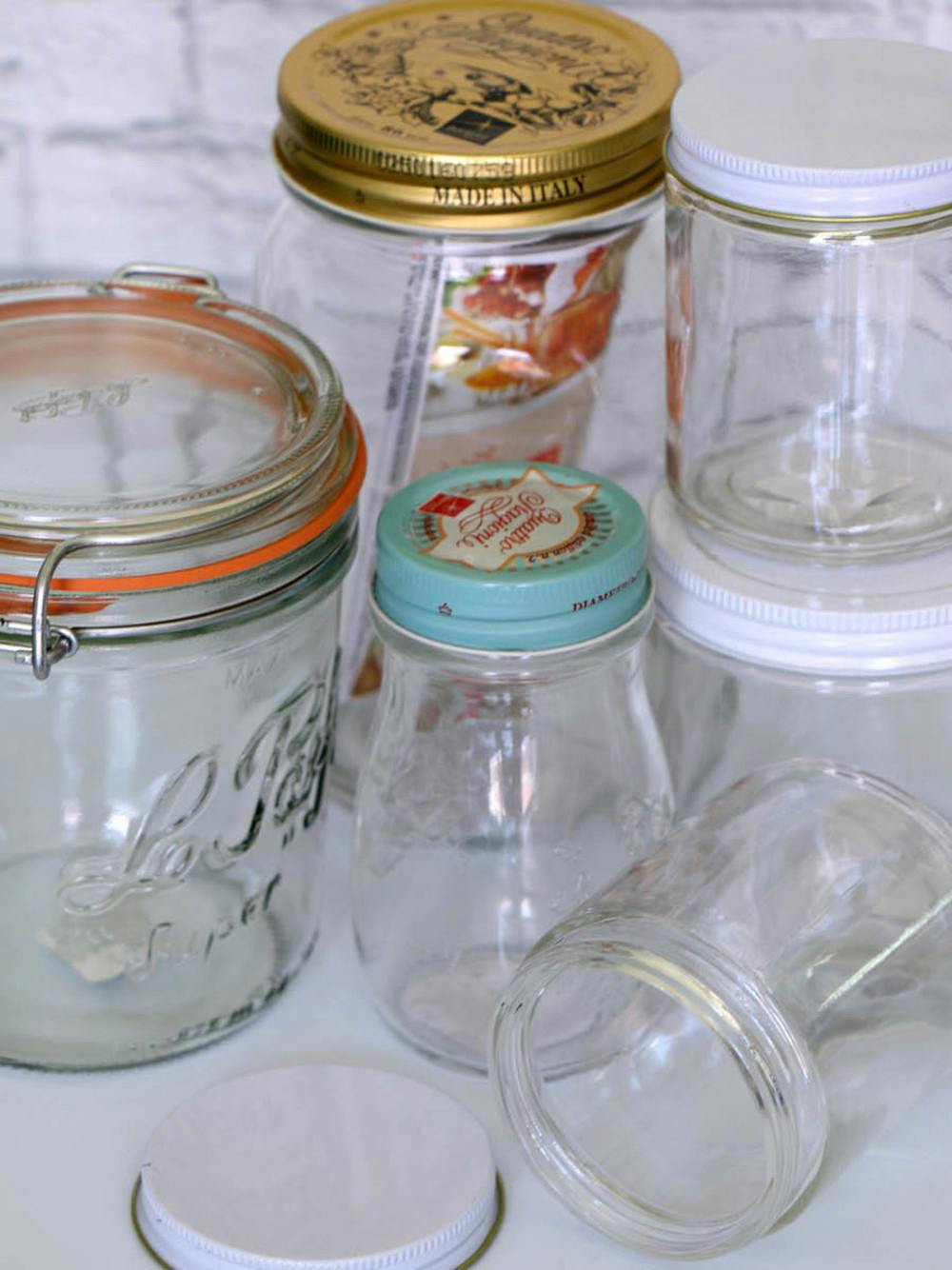 But if you're struggling for ideas on how to make these jars into the perfect gifts for everyone on your list, our guest blogger and fabulous collaborator, Randi Dukes of the lifestyle and DIY blog, Dukes and Duchesses is here to help with 5 creative ways to gift this year!
Check out the easy how-tos and creative ideas, below!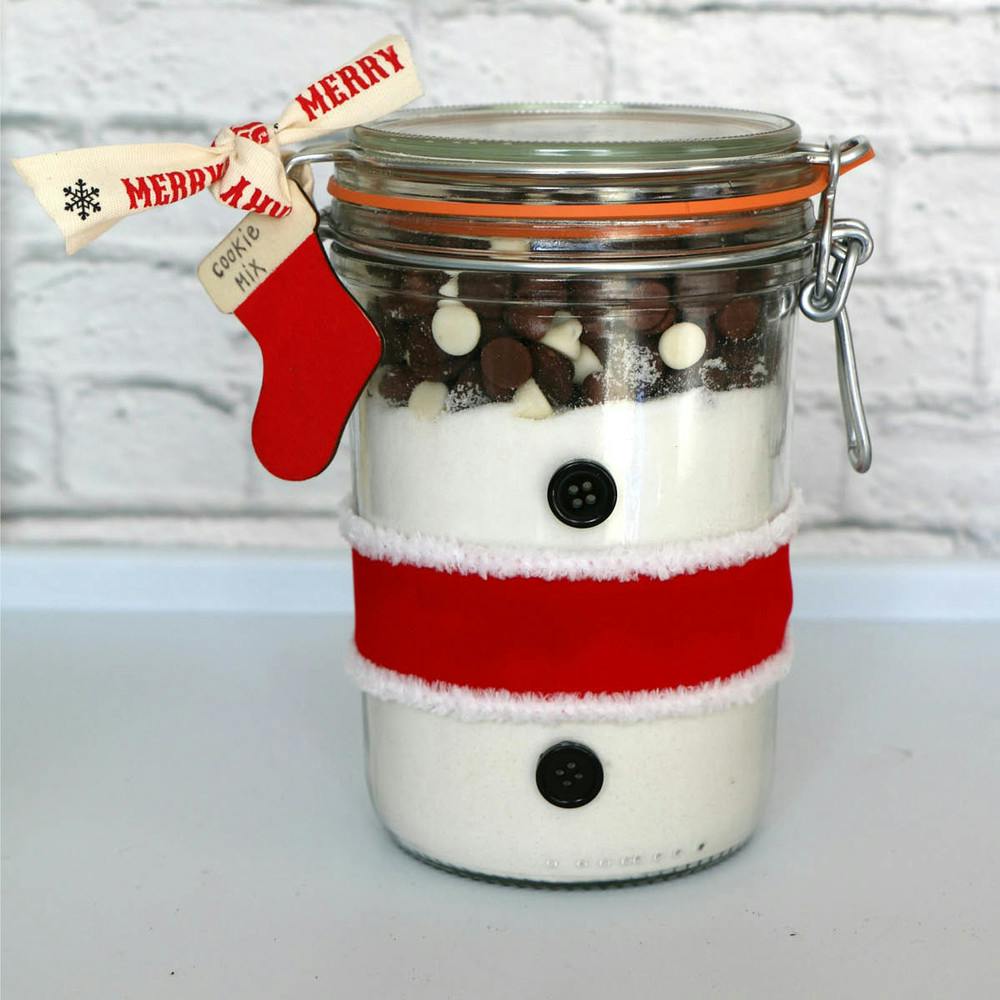 Recipe In a Jar
Cookie mixes make a great gift for anyone, they can easily be made in bulk and put together in minutes, and who doesn't love a fresh cookie right out of the oven?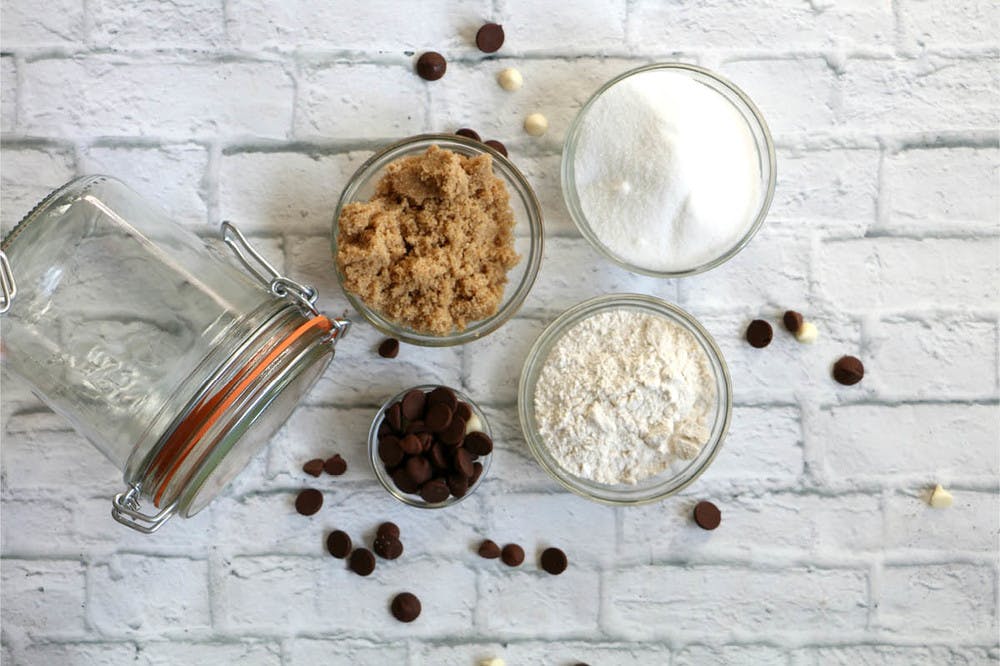 To create this gift, find your favorite cookie or baked sweet recipe and layer the dry ingredients in our Glass French Terrine Jars (this jar is perfect for recipe gifting as it's big enough to hold all the ingredients).
After you're finished layering, seal and make sure to write the recipe and instructions on one of our handy labels so they know exactly how to make the cookies.
Finish off the gift by adding a few seasonal touches, like our Red and White Holiday Ribbon around the middle of the jar to look like Santa's belt, and two hot glued buttons on the top to complete the outfit.
A cute Wooden Stocking Tag with the recipient's name on it brings the look together.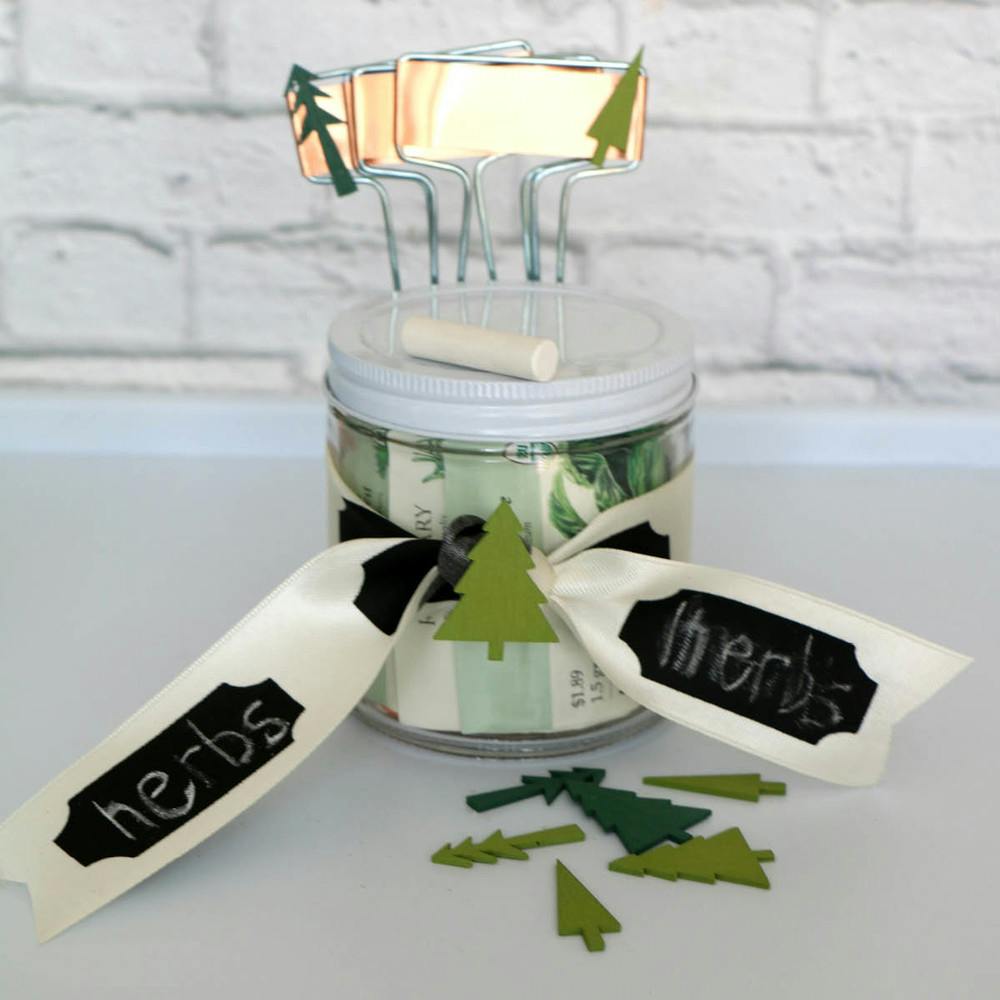 For the Farm to Table Friend
A unique gift idea for your organic, food loving friends is a seed kit in a jar.
Do create, take our Commercial Straight Sided Jars, add some plant markers, seed packets, a little bag of potting soil, and gardening gloves for an all-in-one gift that looks beautiful but is also useful.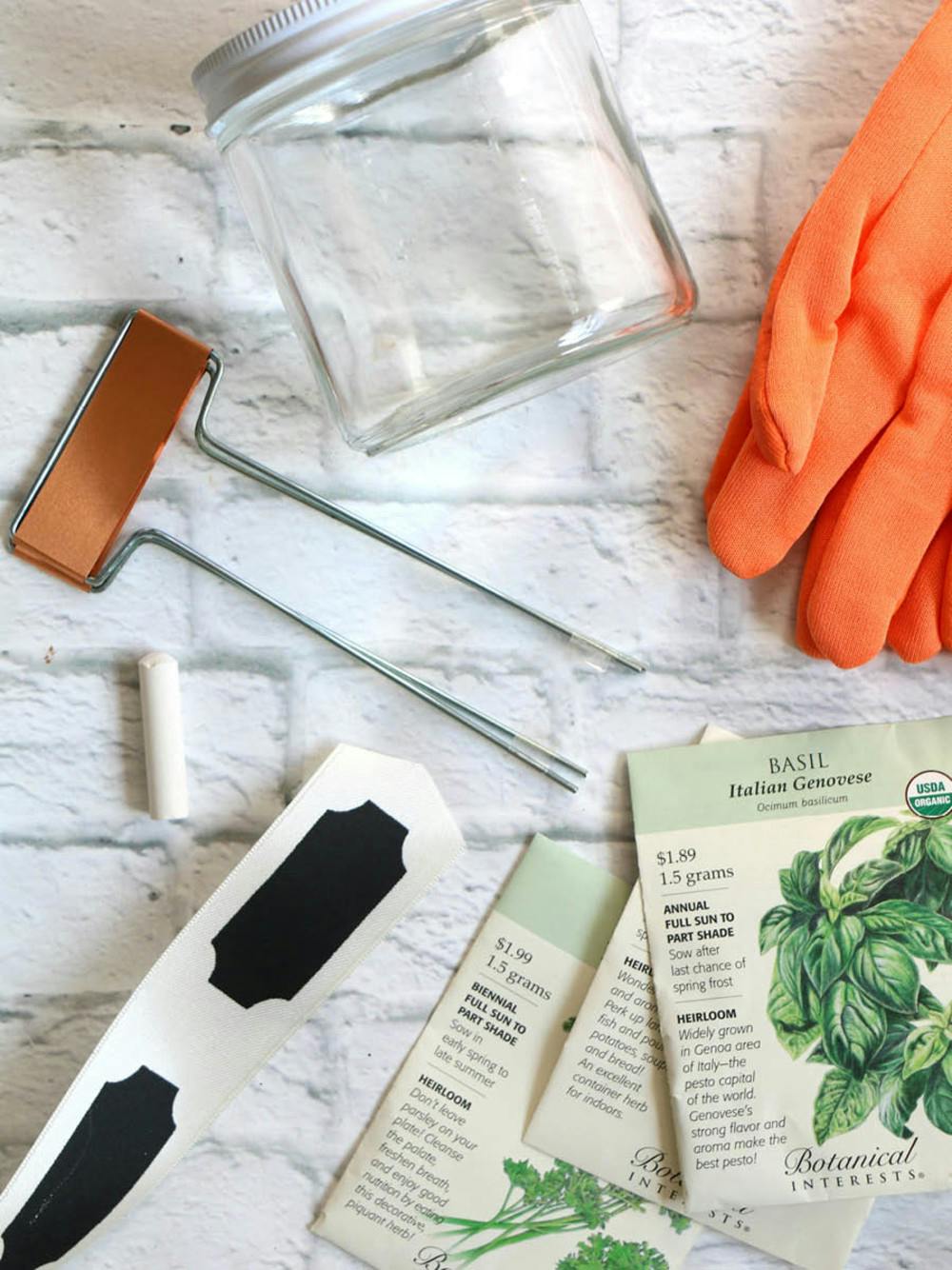 To add a seasonal touch, embellish the plant markers or include paperwhite bulbs instead of seed packets.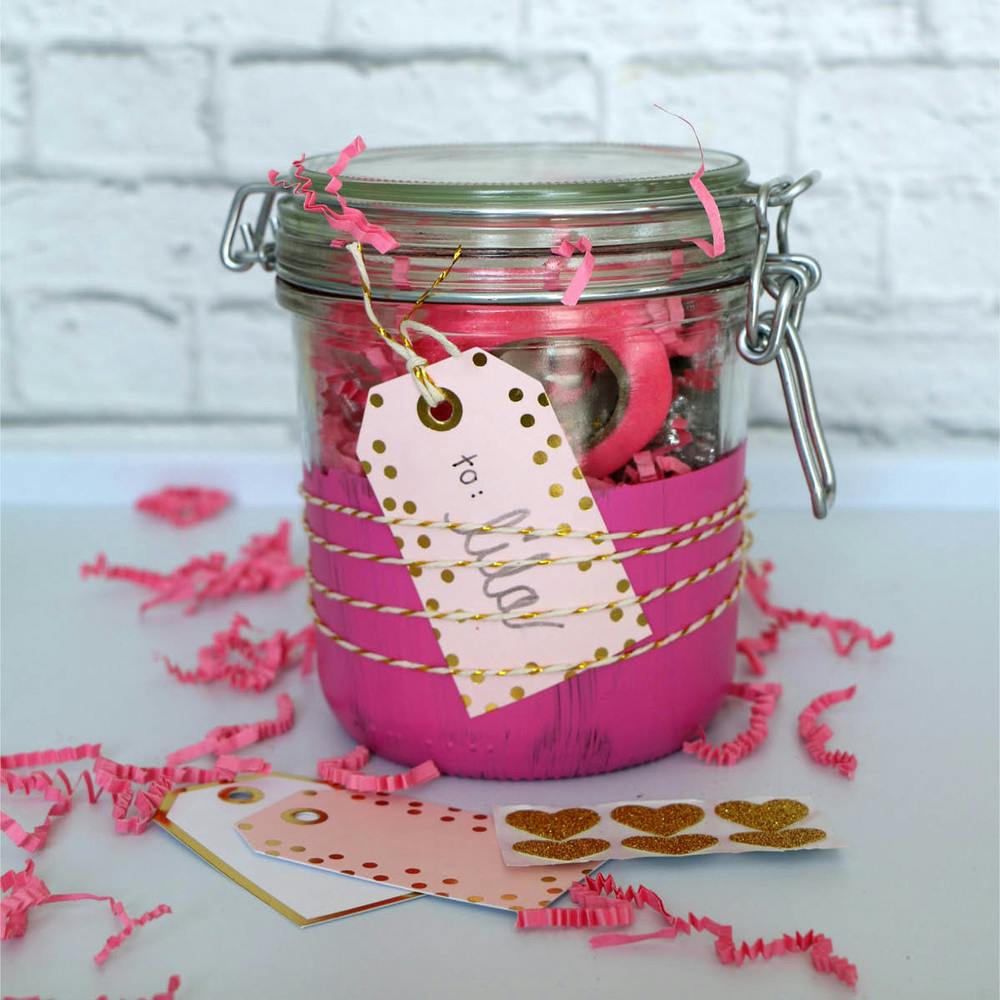 Beauty Boutique To-Go
Know a pal that loves pampering? Create a customized gift that suits all his or her favorite hobbies with this creation. Randi dipped the jars in pink paint before starting, but you're welcome to use our 25 oz. Glass French Terrines without the paint, too - whatever suits the style of the friend you have in mind.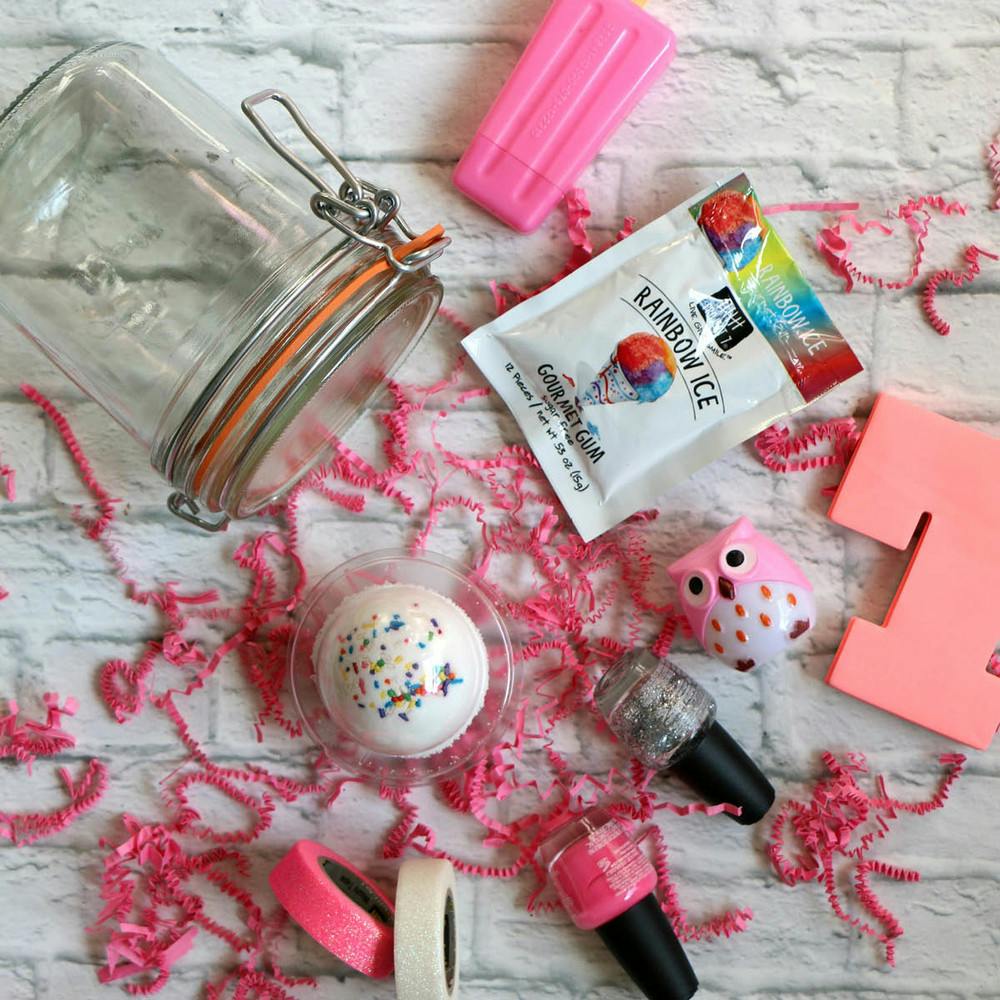 To create, fill each jar with eye pencil sharpeners, bath bombs, washi tape, glitter nail polish, mascara and more depending on what they like.
Then, tuck the items in with Crinkle Cut Paper Shred and add a Holiday Tag, Twine and Stickers to personalize to your heart's desire.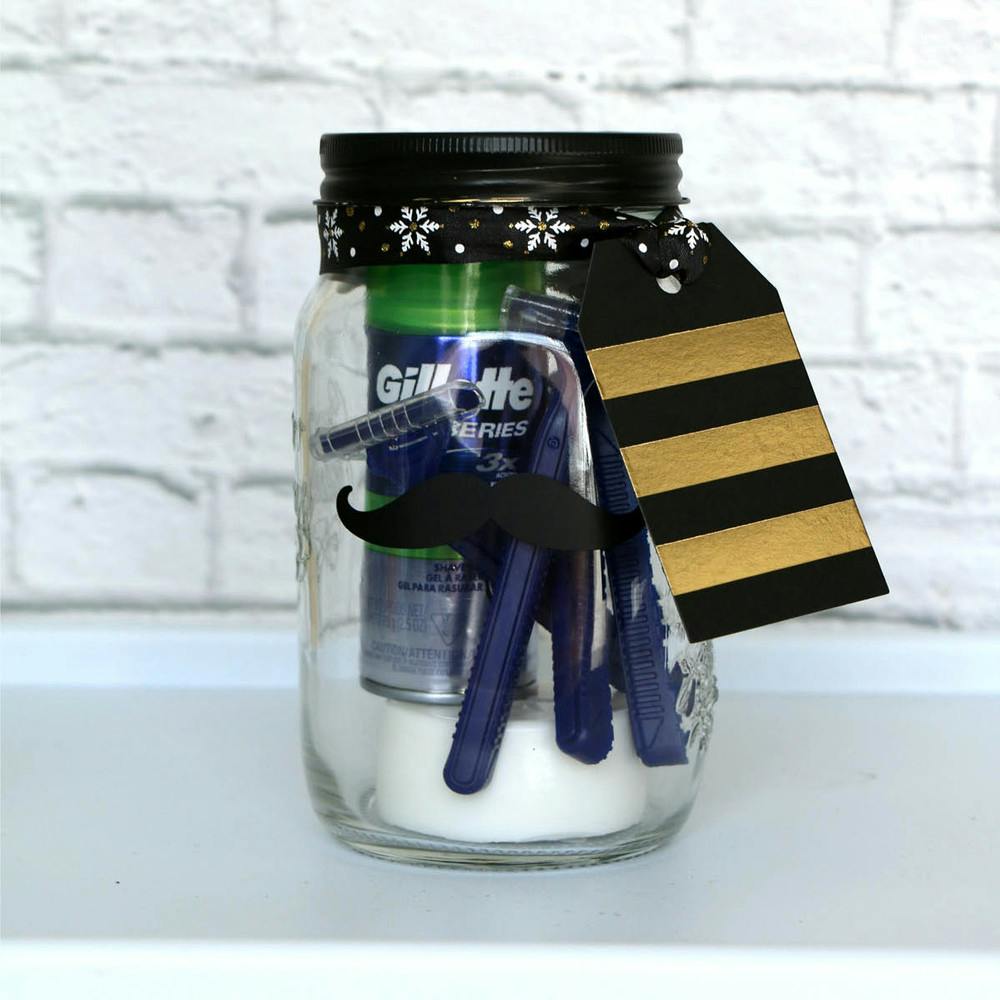 For the Guy
Don't forget the guys on your list! 
A shaving kit is a practical gift for a guy, as well as something that's often forgotten on trips to the store, so you know it'll always come in handy.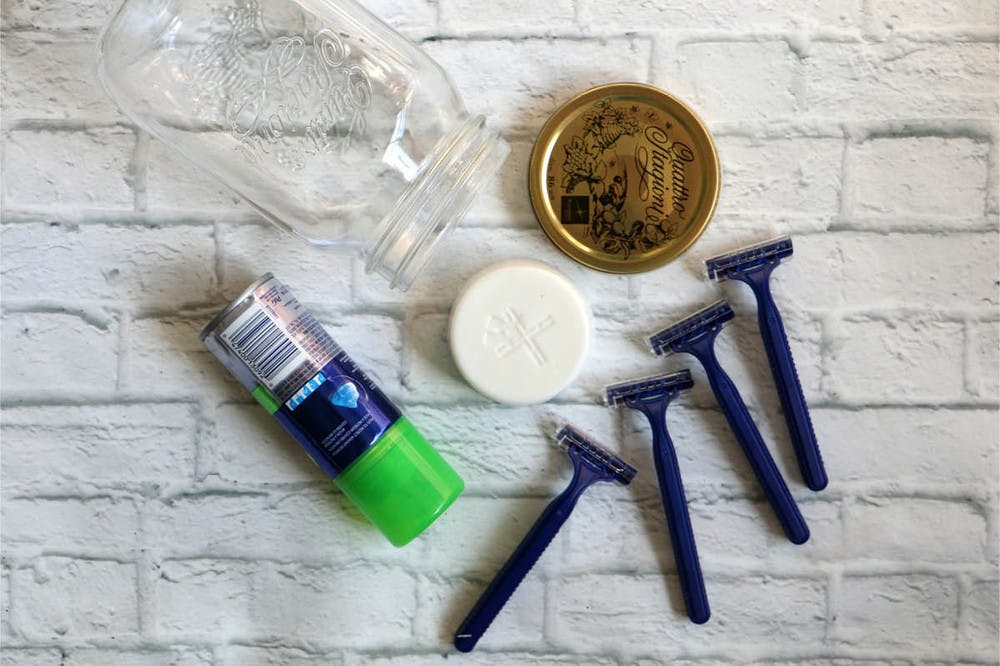 To create, embellish the jar with a vinyl mustache or sticker and add razors, shaving soap, a shaving brush, and lotions or creams. Paint the jar lid black to tie in the colors or leave our Quattro Stagioni Canning Jar as is if you don't have the time.
Finish the gift by adding some simple Black Holiday Ribbon and a Striped Tag before you sneak it under the Christmas tree or bring to the party.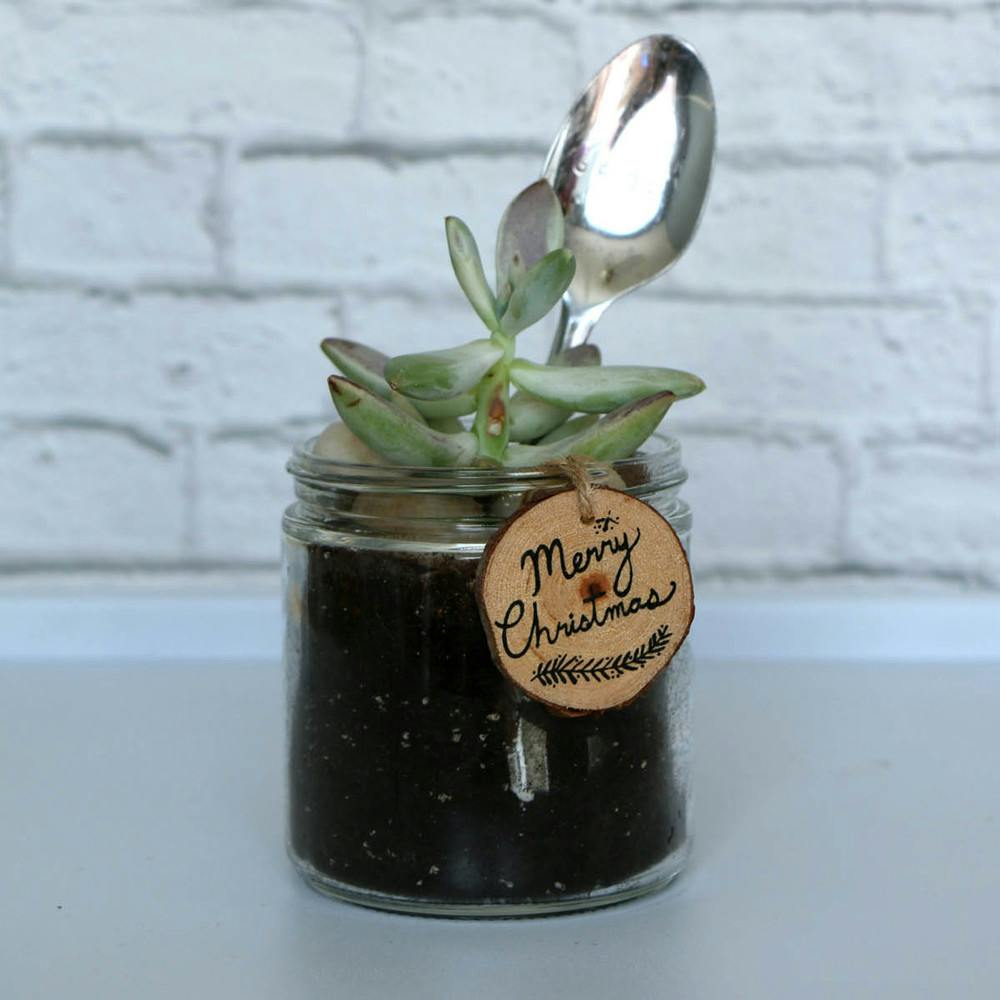 For the Gardener
Have a friend who's an avid gardener? Encourage the hobby to grow with a cute succulent or miniature cactus planted in a jar. It's a gift that keeps on giving.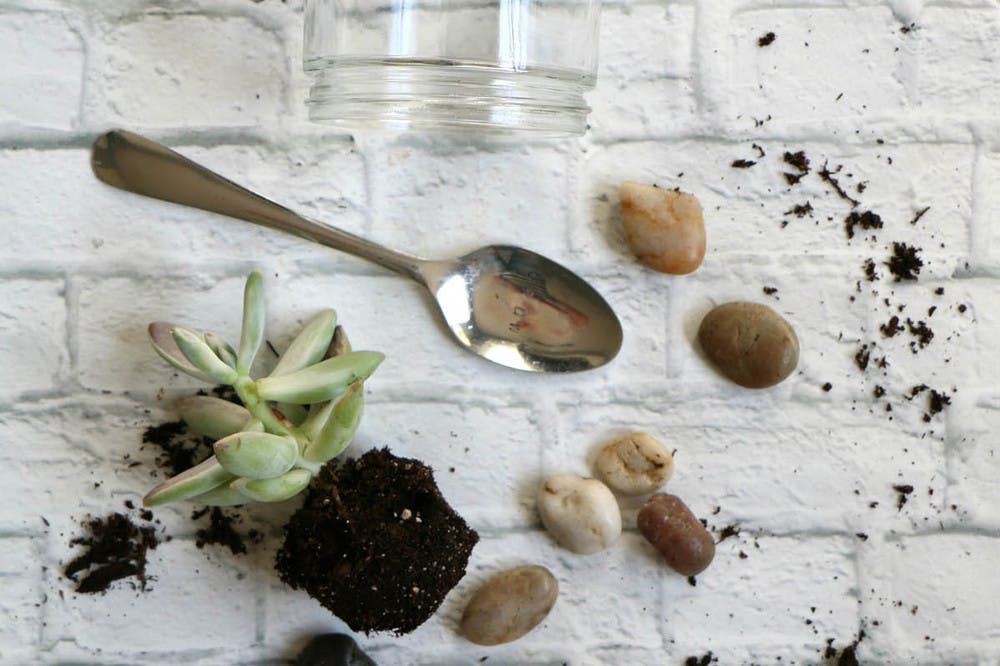 To create, plant the succulent in a short jar (Randi used our 8 oz. Commercial Straight-Sided Jar), stamp a metal spoon to create a unique plant marker and tuck some pebbles or stones around the top to keep everything secure.
To finish, add a rustic Wooden Tag with the recipient's name or a sweet seasonal message.
The possibilities are endless when it comes to creative ideas to gift in a mason jar!
If none of these ideas suit your or your giftees, just pick a favorite hobby, tuck coordinating items into one of our great canning jars, and add a few fun DIY touches to make it truly special for your recipient.
Let us know what you're wanting to gift, or the ideas you have for your DIY gifts this year, in the comments below and follow the fabulous Randi Dukes on Instagram for even more seasonal ideas!