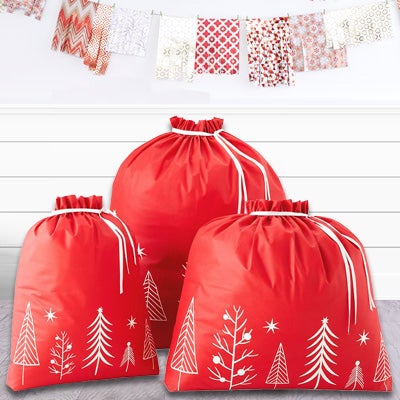 With more than 30 years of experience as the storage and organization experts, we've come up with some creative solutions for saving precious space and time.
We also love to hear from customers like you about how you stay organized.
Read up on our expert tips and then share your own!
Not sure how to successfully wrap that bike or oversized box? Here are some practical (and a few creative) solutions for wrapping those hard-to-wrap gifts.
Big Boxes
Standard rolls of wrap measure up to 30" in width, which isn't quite enough to wrap some oversized boxes. Try special 40" wide gift wrap and you"ll be covered (and so will your gifts!)
Out of the Box
It's a safe bet that oddly shaped items such as bikes or golf clubs won't fit in a box. Instead, use oversized gift sacks or — in the case of a golf club — a mailing tube that you can dress up with a bow.
Game On
Instead of trying to disguise a large gift, make a game of it! Wrap up clues in boxes around the house and make the payoff — a bike hanging in the garage — truly memorable.