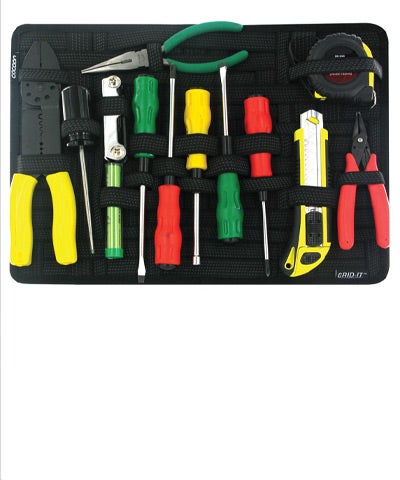 Toolbox Essentials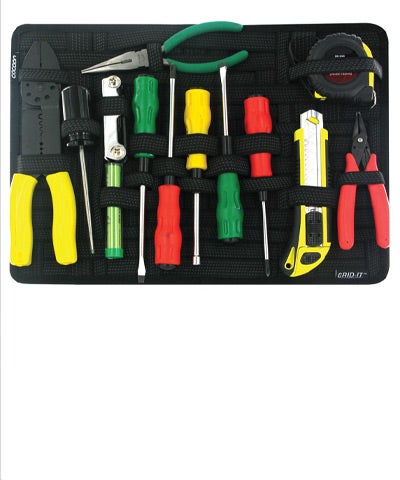 Living in a dorm room or campus apartment means having your own "fix-it" issues as well. A simple toolbox stocked with a few essential tools can keep you from having to call a repairman, (or your dad).
Your toolbox does not have to be gigantic or crafted out of steel. In most cases, a simple plastic container with a lift-out tray is going to be sufficient. Look for lids that are easy to open and a tray with divided compartments for keeping small items organized.
Every toolbox should include a hammer, adjustable wrench, both flat and Phillips screwdrivers and a tape measure. Whether you're hanging pictures, curtains or fixing a leaky faucet, these basic tools will help you tackle most jobs. A hammer both drives nails and the claw can be used to remove them. The adjustable wrench is like having 50 wrenches in one and can be used to tighten bolts and nuts of different sizes. And, when it comes to the screwdrivers, you'll need a both flat and Phillips in a variety of sizes and shaft lengths. To save space in your toolbox, you may want to consider an all-in-one screwdriver with tips that can be changed out and stored in the handle. And finally, a good 25' metal tape measure completes your tool list.
A well-stocked toolbox will also include a variety of screws, nails, picture hangers and other fasteners. Variety packs of these fasteners are both convenient and easy to find. Don't forget to add a small level. You'll find it useful when you go to hang shelves or pictures.
---