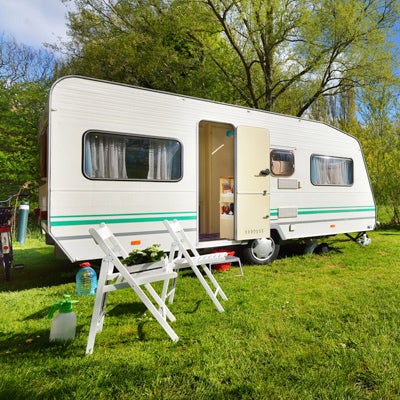 RV Storage Ideas & Road Trip Tips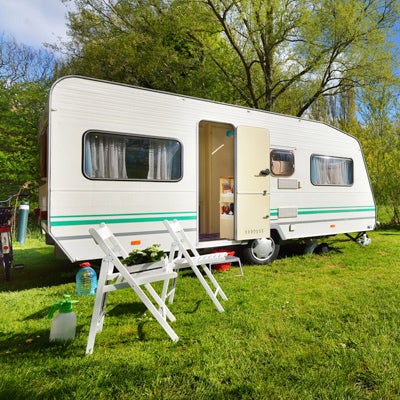 Traveling across the country in an RV is a wonderful adventure...especially when you're organized! Here are some space- and time-saving tips you can use to organize the limited space available in an RV so you can enjoy every minute of that cross country journey!
Make every inch of storage space as efficient as possible. Line drawers and shelves with nonslip liners to prevent items from sliding while you're on the road. Use stacking bins or shelves to divide cabinet or cubby space and to further help prevent items from shifting.
Before storing anything in the storage compartment at the base of the RV, place them in rugged storage bags to protect against dust and dirt. Available in a wide range of sizes, they can keep everything from outdoor cushions to spare supplies clean.
Maximize cabinet space by adding a freestanding drawer unit that you can slide into the opening. After removing the existing shelves, a drawer solution such as elfa will create even more storage space. And, as an added bonus, you can remove the drawers and use them to carry items like table linens and games when you arrive at your destination. The drawers can be secured with a bungee cord while the vehicle is in motion.
Use repositionable adhesive hooks that won't damage your walls whenever possible to hold towels and robes in the bathroom, utensils in the kitchen, clothing in the bedroom, etc.
Divide the existing closet space for maximum efficiency. Consider a rod doubler or a hanging bag, depending on whether you need more room for hanging or folded clothes. Include a portable laundry solution that can fold down when not in use.
When planning for your next excursion, organize travel guides, itineraries and activity reservations by destination in a place that's easy to access. A portable solution lets you take all the details with you once you arrive.
---