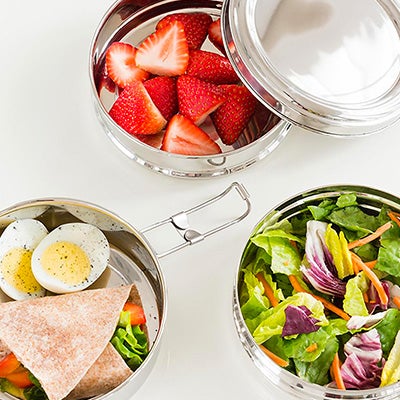 How to Pack a Lunch Your Kids Will Eat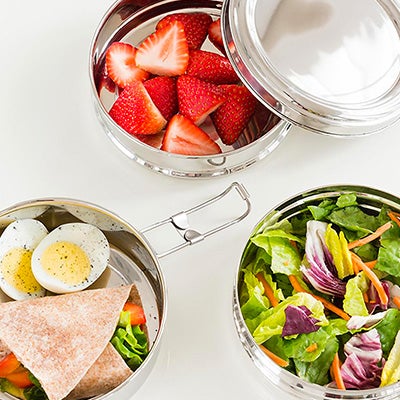 Getting your kids to actually eat the lunch you pack is no easy task. But with a little creativity, the right ingredients and fun containers you'll have them eating out of your hand.
Keep It Fun
Kids like to play with their food. Try using cookie cutters to cut sandwiches into fun shapes (and remove the crusts) or create sandwich rollups using tortillas. Turn ordinary apple and melon slices into stars. Then create a fruit-ka-bob by putting them on a plastic skewer along with grapes.
Do The Dip
It's no secret that kids love to dip. But you don't have to go all ranch all the time. Think salsa for veggies, tomato sauce for cheese sandwich bites and yogurt for fruit. Packing more than one in different dip containers is a great way to keep lunch interesting.
The Container Counts
Things have come a long way since the brown bag! Look for insulated lunch bags and containers that are designed to keep foods cold. Bento-box-style containers are a great way to add a bit of color and keep foods separate. Single serving containers also help keep portions the right size and reduce waste. For older children, consider adding a thermos for soup or pasta to mix things up.
Shop all of our Lunchtime Essentials.
---