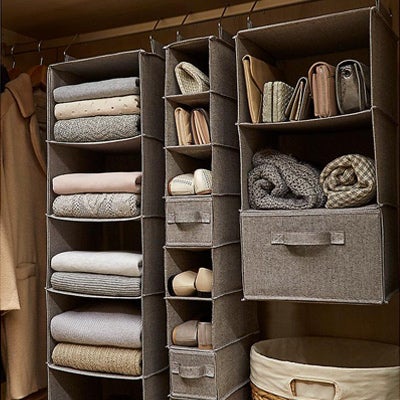 Closet Space Savers: Maximizing Your Closet Space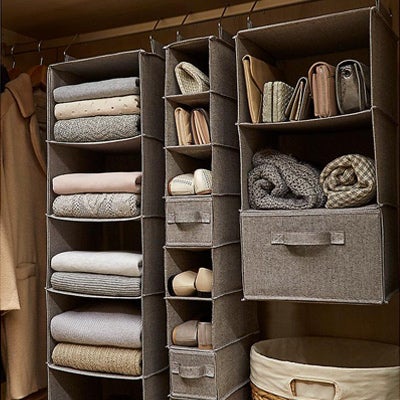 For many of our customers, their closet is at the top of the list of areas in need of organization and space saving. Here are some quick and easy strategies to immediately create space and add organization to your closet.
Follow the one-year rule to purge outdated or ill-fitting garments. If you haven't used it or worn it in a year, it's safe that you won't use it again.
Get rid of anything that doesn't belong in the closet. Move it to another area of the home, donate or sell it.
If possible, move out-of-season garments to another area of your home. The space under your bed is a wonderful solution when you use an underbed storage box. Vacuum-sealed storage bags are also a great solution as they reduce the volume needed to store bulky items by up to 75%.
Take advantage of all vertical space using closet organizers like stacking drawers or shelves to store sweaters, shoes and handbags and prevent items from toppling over.
Use add-on hangers or cascading hangers which take up as much space as a single hanger and store four times the amount of clothing. Also consider switching over to slim profile hangers like Huggable Hangers.
Utilize the back of a closet door to store shoes, belts, jewelry and other accessories.
If most of your clothes are short hanging, add an extra closet rod to instantly double the amount of hanging space.
Separate clothing by long-hanging and short-hanging items. Color coordinate items to make selecting an outfit easier.
We can also help you completely makeover your space and create your ultimate custom closet with elfa or TCS Closets.
---