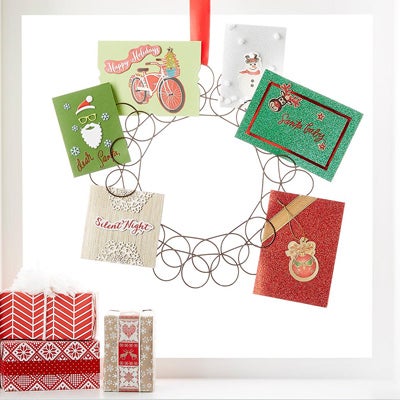 How to Organize Christmas Cards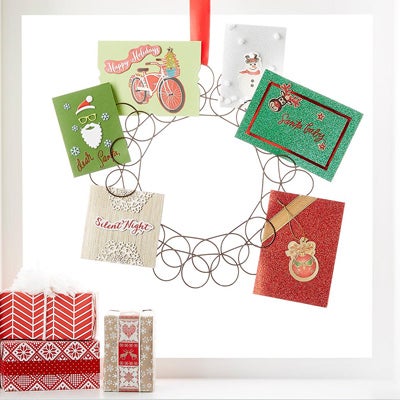 Despite the popularity of electronic forms of communication, many people still love to send (and receive) holiday greetings via snail mail. Here are some tips for staying organized and planning for cards you plan to send — and some ideas for how to display cards you've received.
Make a List...
...and check it twice (or more)! Don't wait until Thanksgiving to work on your mailing list. Create an electronic document or spreadsheet with the names and addresses of everyone you want to send cards to keep addresses current. If you like to use mailing labels on your envelopes, you can print them directly from your spreadsheet.
Be a Show-Off
There are many ways to store or display cards you've received. Collecting cards in a bin or basket is a nice solution if you want to go through them throughout the season. Or, show off their beauty by hanging them up with mini clips and twine over a mantel.
Smart Storage
Many people like to save greeting cards they've received over the years. The best way to protect against fading is to keep them in an archival quality, acid-free box. Remove photos from photo greeting cards and store them in photo envelopes for safekeeping.
---