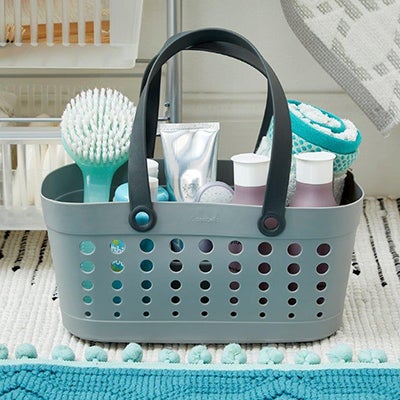 Organize Your College Move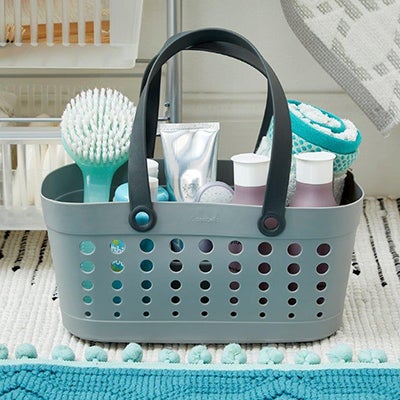 You're off to college — congrats! Here's a look at what you need to do before you go.
Make a List
By making a list of items you want to take to school, you're less likely to forget something important. Our checklist will get you started.
Separate your list into what you'll bring from home, what you can purchase after you arrive at school and what can be ordered online for pickup at a store near your school (or to be shipped directly to campus.) The Container Store is pleased to offer our time-saving Click & Pickup service. You can order online and select any store to pickup your order.
It's not necessary to list and pack certain things, like your winter sweaters, if you'll be coming home for a visit shortly after school begins.
Include toiletries and linens that you know you'll need. And you'll want photos or special keepsakes that will make your new space feel like home.
Make sure you include items that might not be so obvious, like cleaning supplies, a sewing kit, tools, food storage.
Things to Do
Let your friends and family know your new mailing address, phone number and email address. Update your phone with their information.
You may want to open a local bank account.
Back up important computer files and leave an extra copy at home.
Check with the housing office about guidelines for electronic equipment and appliances.
Communicate with your roommate about who will bring shared items such as a microwave, refrigerator and television.
Label items like CDs and reference books that you are likely to lend to other students. It's always a good idea to label your clothes in case of a mix-up in the laundry room.
If you have a car, have it serviced before leaving for campus.
Prepare to Pack
Pack everything you can inside storage containers. This will save on the number of moving boxes you'll need. Plus, you can use the containers once you get to school to organize your belongings. If your parents will take them back home, choose containers that can be nested to save space.
If you're driving to campus, use collapsible containers to pack your things. You can use them to store stuff at school or fold them down for easy storage.
If you're shipping most of your things to campus, make sure to use the proper packing materials and shipping boxes to protect your belongings. Insure the contents of the boxes and always include an extra address label inside each box.
---