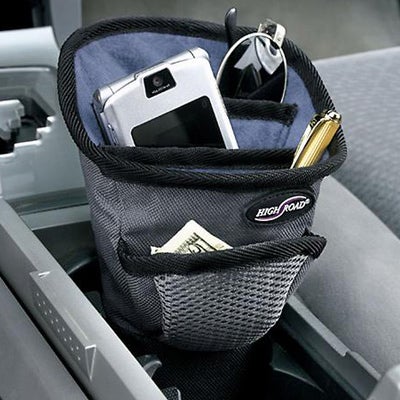 Car Organization Tips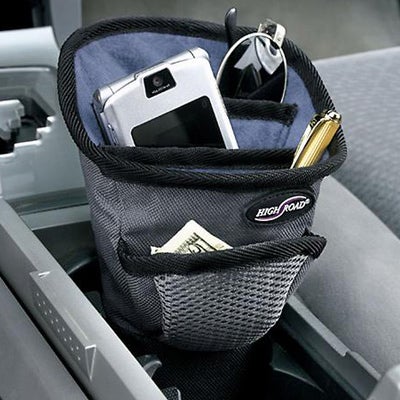 Our cars tend to look like we live in them these days. Between shuttling kids around, eating on the run, various shopping and errands, mail and other papers, we collect an awful lot of "stuff" in our vehicles. Here are a few tips that can help control car clutter.
It's important that the driver's area stay free of clutter and that frequently needed items, such your phone and guide books are easily accessible. Phone holders that attach to your vents or keep your phone in place on the dashboard are helpful.
Keep a travel-sized waste can in your car so the entire family has a place to easily deposit wrappers, napkins and other trash items. Each time you stop to fill up with gas, simply empty the can of trash in the station's receptacles.
Sometimes toys and coloring books can take control of the interior of your car. Keep items contained in plastic boxes that fit neatly beneath the seat or choose organizers that hang from the back of the seat for quick access. Let each child label their own storage box with their name and stickers that reflect their personality.
Plastic storage boxes can be used to keep umbrellas, gloves, tissues and other small items protected and easily accessible from the interior of the vehicle. Use them in the trunk or beneath a seat. These also protect the car from wet or soiled items.
Prevent items from shifting in the trunk with crates or bins. Organizing your trunk or cargo area with containers will also help when you bring groceries or mail into your home. Look for solutions that fold down when not in use for space-efficient storage.
Families involved in many different sports or outdoor activities can save time in preparation when items associated with the different activities are grouped together. Sort and organize equipment and supplies by activity or family member.
When traveling or running errands with young children, keep a supply of bags inside your vehicle to easily house soiled or wet garments or bibs until they can be brought into the house for washing.
There are a few items you should always keep in your vehicle for unexpected emergencies. These include a flashlight, jumper cables, ice scraper, first-aid kit and a blanket. You may also want to keep a small supply of facial tissues, a roll of paper towels and bottled water.
Related Blog Stories:
Road Trip! Car Storage and Organizers
Are We There Yet?
Tips from the Road Warrior Mom
---