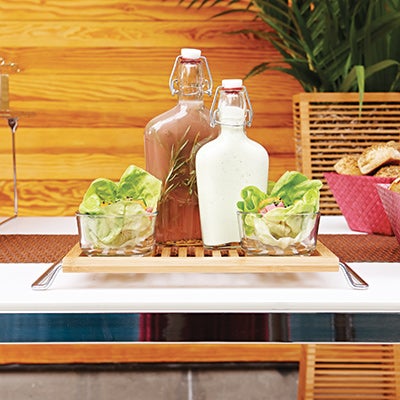 SHOWER & WEDDING
Entertaining on a Budget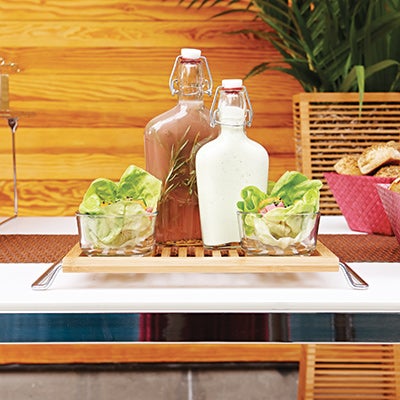 Throwing a great party doesn't have to mean throwing the budget out the window. There are lots of tricks to creating a festive atmosphere and making sure your guests have a great time.
Delightful Decor
A lot of candles and a little creativity always combine for an affordable, yet festive look. Consider wrapping votive holders of different sizes with a strip of ribbon and massing them together on a buffet, mantle or table. Try placing them on mirrors for even more sparkle. Quirky lanterns and even candelabras make great centerpieces.

Get Your Guests Involved
Most guests are only too happy to bring a bottle of wine or covered dish. One way to add panache to your potluck is to pick a seasonal ingredient and ask guests to make something with it. Not only does only supplying the main dish save on food costs, but you'll enjoy faster clean-up too.

Celebrate on a Theme
A wine-tasting party is a snap to pull off when you ask your guests to bring a bottle of their favorite red or white. All you have to do is supply stemware, a cheese plate, and viola, a great night in. Or try hosting a movie night complete with gourmet popcorn served in popcorn bags. Print off trivia questions or movie bingo sheets for a fun activity.

Manage Your Menu
Don't feel like you have to serve a five-course meal to have 5-star reviews. The smaller serving size of small plates and Hors d'oeuvres make for an inexpensive way to incorporate flavors from around the world. Consider serving up the fun in a variety of containers like Chinese take-out boxes, ramekins, small plates and bowls.
Get more ideas in our DIY Party and Entertaining categories.
---