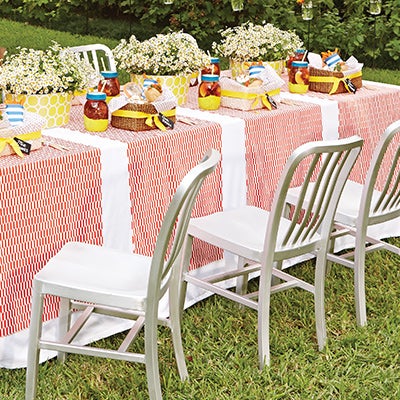 SHOWER & WEDDING
Host An Organized Travel Shower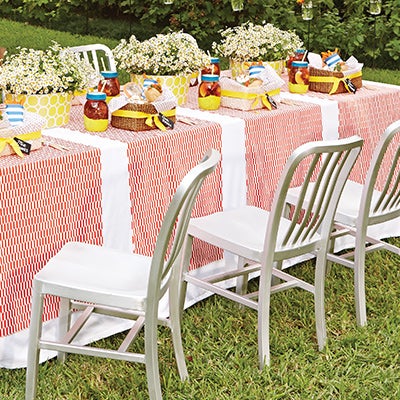 For a bride who loves to travel or a couple footing the bill for their own honeymoon, consider throwing a travel-themed shower with help from The Container Store. Be sure to encourage the bride to register at The Container Store for things like luggage, totes and clothing organizers.
Invitation To Destination Fun
Find out where the couple is planning to spend their honeymoon and play it up. Invitations can be made to look like passports, tickets or postcards. Another idea is to attach the invitation to something small that would be used at the destination. For example, place the invitation in on of our zippered pouches or attach it to one of our luggage tags. Other examples include inexpensive sunglasses, a lift ticket or a flip-flop.
Get Her To Register for Great Getaway Gifts
From our luggage and clothing organizers to travel-sized bottles filled with luxurious lotions and shampoos, we've got tons of great gift ideas. One of our cute totes filled with magazines and travel essentials is a great way to send off the couple in style. Guests may also want to go in on one of our luggage sets, gourmet dinners or spa certificates at the couple's honeymoon destination.
And Decorations
Again, play up the honeymoon destination in your decorations. Our small enameled pails filled with sand make great candleholders for a couple headed to the beach. Flower-shaped containers like our Flower Pots are a great way to add a spot of island color and are perfect for holding snacks. Showcase postcards or fun pictures of the bride or destination using one of our photo displays or shadowboxes. Consider having the bride sit in a beach chair to open presents. For European trips play up tourist attractions like the Tower Of Pisa or the Louvre.
Sips and Snacks
Serve food and drinks that represent the destination. Keep it fun. Dips can be served in coconut shells if it's an island trip. Our Oval Metal Bins wrapped with ribbon and filled with popcorn or utensils look adorable. And bottled drinks are especially refreshing when they are displayed in our colorful Party Tubs. A trip to a ski resort calls for spiked hot chocolate and our serving bowls wrapped in scarves. Remember, maps make great placemats and our luggage tags can be used as table place cards.
Unforgettable Party Favors
Favor ideas include our luggage tags and passport holders. Or fill one of our colorful zippered pouches with small gifts like nail polish and travel containers of lotion, shower gel and makeup. And of course, food always makes a nice gift. Consider using our chalkboard gift tags to personalize kits for homemade hot chocolate or S'mores. Or wrap a bottle of wine in one of our wine totes.
---