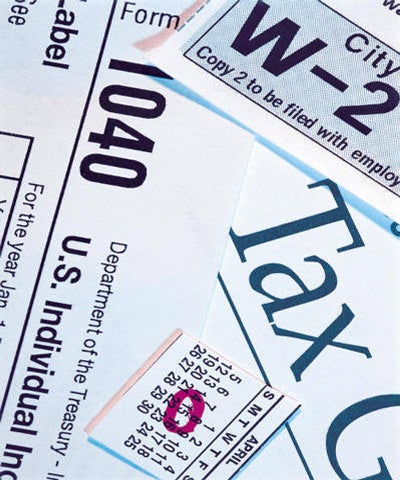 OFFICE
Turbo Tax Tips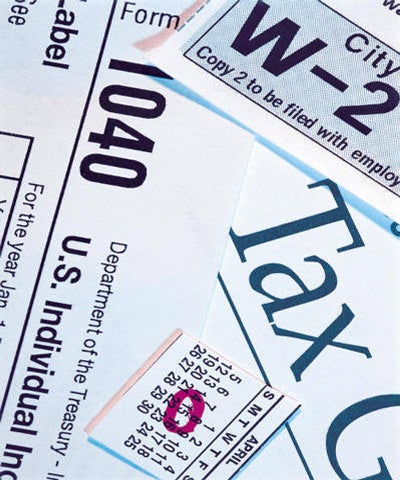 The Container Store and Turbo Tax are pleased to offer the following money-saving tips, right in time for Tax Time!
Itemize, especially miscellaneous expenses
It's easier to take the standard deduction, but you may save a bundle if you itemize, especially if you own a home or live in a high-tax area. Taxpayers sometimes overlook miscellaneous expenses, which are deductible if the combined amount adds up to more than two percent of your adjusted gross income. These deductions include tax-preparation fees, job-hunting expenses, business car expenses and professional dues.
Don't shy away from a home office deduction
You are entitled to write off expenses that are associated with the portion of your home where you exclusively conduct business (such as rent, utilities, insurance and housekeeping). The percentage of these costs that is deductible is based on the ratio of the square footage of the office to the total area of the house.
Provide dependent taxpayer IDs on your return
Be sure to plug in Taxpayer Identification Numbers (usually Social Security Numbers) for your children and other dependents on your return. Otherwise, the IRS will deny the personal exemption for each dependent and the child tax credit for each child under age 17.
File electronically
Electronic filing works best if you expect a tax refund. Because the IRS processes electronic returns faster than paper ones, you can expect to get your refund three to six weeks earlier. If you have all your documents in order, go ahead and file electronically in January using software like one of the TurboTax programs.
---