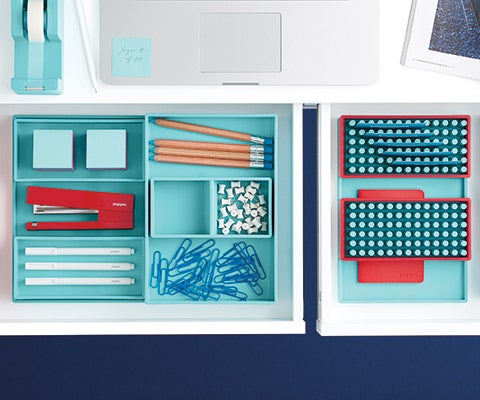 OFFICE
Desk Drawer Organization Tips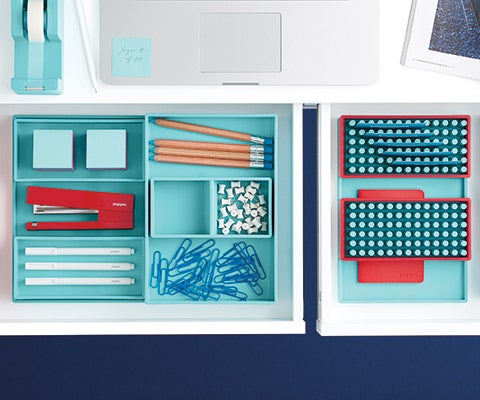 Because they offer out of sight storage, drawers can often become the victims of disarray. Here are some helpful hints for keeping what you store behind closed drawers easily accessible and organized.
Before determining what you're going to place in each drawer and how it will be organized, line it! Drawers in different areas of the home require different types of liners. In the office, you may opt for a more decorative liner.
Keep in mind the location of each drawer when selecting a system. Drawer organizers for offices can be made of natural materials like woven fibers, fabric or wood since they will be less likely to be exposed to moisture, water or stains.
Select a designated area within each drawer for each office supply. This allows for quick accessibility and also for quick transport of supplies to other areas of the home for work or craft projects. It also lets other family members know exactly where an item can be found or replaced after each use.
Related Blog Stories:
---