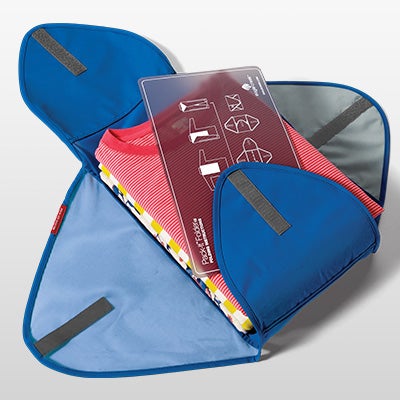 GENERAL
The Time-Saving Seven: Our Favorite Time-Saving Organizing Products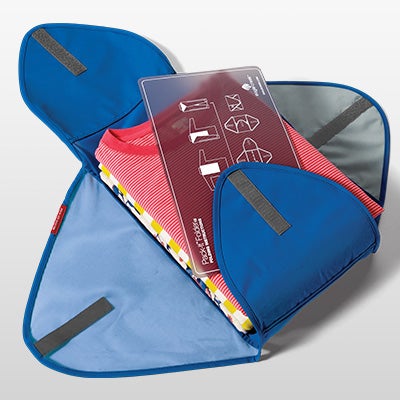 Are you looking to save some time in your day? With more than 11,000 space- and time-saving products to choose from, we thought it might be helpful to identify our favorite product solutions to save time and help make life easier!
Who would have ever imagined something so simple could save so much time? Transfer shoes stored in their original shoe boxes into this durable, exceptionally easy to see into box and you'll immediately save precious time when getting ready in the morning because you can spot the pair you're looking for.
If you're a frequent traveler, this solution will save you precious time at every turn. Folding directions show you how to fold your garments so they're easy to stack — and stay wrinkle-free. See-through mesh panels on the side make it a breeze to get through airport security Airport security agents can see quickly what's inside if you're selected for a bag search. And, when you get to your destination, you can quickly and easily lift out the folded garments into a drawer.
Imagine how much time you could save if you didn't have to hunt for that matching (or missing!) sock! These ingenious clips hold a pair of socks together through washing, drying and folding.
It's so frustrating when you need to unplug an appliance, computer or entertainment component that shares a power strip with several other components. You have to trace the cord from the plug to the unit to make sure you've got the right item. Label cords at both ends to save time.
Who wants to spend countless hours polishing silverware? These clever gloves are already coated with Hagerty's silver polish — the best name in silver protection — so it's easy to just rub the tarnish right off. The best part? You can refresh them quickly and easily with a Dry Silver Polish spray so you can use them over and over again.
How can a shelf and drawer liner save me time, you ask? When you have a spill to clean up, you'll quickly understand. Use a liner in your kitchen and bathroom cabinets and drawers, under the sink — even in the refrigerator — and clean up becomes a breeze.
Freshly laundered clothes are perfectly folded, in a fraction of the time. What's not to love? This is one of our top-selling laundry solutions!
---