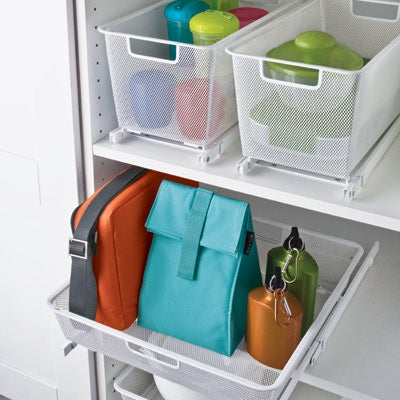 GENERAL
9 Home Organization Projects Under $100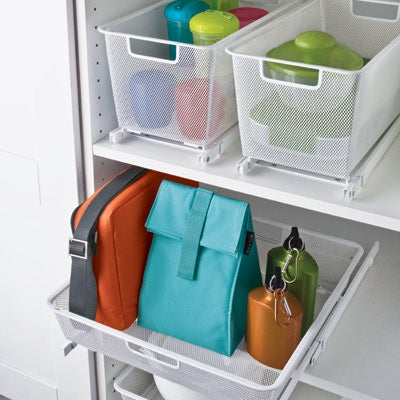 These quick organization project ideas are all inexpensive (under $100!) but will make a BIG impact on your daily life.
Transfer all of your shoes from their old shoes boxes into clear shoe boxes. They'll be easy see and will stack securely.
Even though it's small, makeup can quickly clutter a bathroom counter. With some organization, you'll be able to find your favorite tube of lipstick and also save time getting ready.
Enjoy stress-free meal preparation by establishing order in your fridge and freezer. You can also SAVE money because you're not buying multiples.
It can be difficult to keep the family organized, so creating a communication center at the "hub" of the home will help you gain maximum efficiencies. Calendars, notes, reminders and incoming mail sorters are crucial!
Junk drawers — we all have them! Every drawer serves as valuable storage space so it's important that the contents are easily accessible and organized.
Consider fun and safe solutions that will help keep the toys from taking over the house while making the most of available space.
Tackle the wasted real estate in both upper and lower cabinets with stacking shelves or pull-out drawers to make them more space- efficient.
Are you a piler or a filer? Clear paperwork from your desktop or kitchen counter and create a functional filing solution for your home.
If you have mismatched hangers in your closet — or if you're hanging on to any hangers from the dry cleaners — give your closet a quick facelift and update with new hangers! Your clothes will be better cared for, easier to find — and you can take the opportunity to donate or discard old clothes.
Related Blog Stories:
Top Drawer-One Solution for Every Budget
5 Ways to Organize Your Kitchen Sink
Our Multi-Purpose Bins 7 Ways
6 Ways to Organize Your Pantry Shelf
---