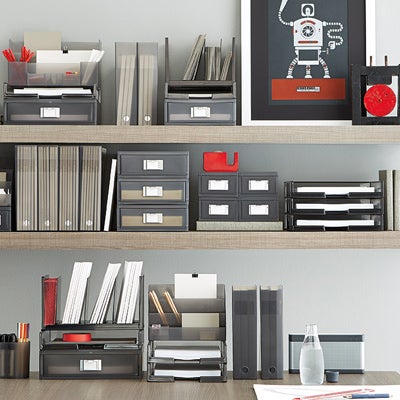 GENERAL
Promote Brain Health: 12 Ways To Stay Organized and Sharp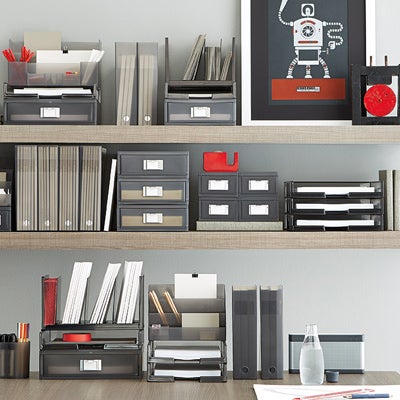 Promoting an organized life and a sharp mind — The Container Store is a proud supporter of the Center for BrainHealth at The University of Texas at Dallas. Sandra Bond Chapman, Ph.D. shares these smart organization strategies for improving brain health.
Stay laser focused
Minimize multitasking as it diminishes mental productivity, elevates brain fatigue and increases stress.
Reduce information overload
Block out information that is relatively unimportant; inhibiting information is a key brain function associated with brain health.
Abstract meanings
Practice writing synthesized meanings from books you read or movies you watch. Abstracting meaning from what you read and hear builds a brain that has enhanced long term memory for global ideas and the reliability to retrieve fundamental facts.
De-stress
Resting your brain invites mind renewal and innovation.
Stay organized
Free your brain for creativity by avoiding mind consuming searches for misplaced necessities. Stow your 3 key items in the same place (e.g. keys, cell-phone, wallet) every time you use them. An organized life leads to a sharp mind.
Learn something new
Use a new piece of technology to help you build stronger brain connections as you go from being a novice to an expert in using the device.
Customize meanings
Construct novel meanings from what you are learning; apply ideas to your own life contexts as this personalization makes information more deeply encoded in the brain.
Stay motivated
A motivated brain builds faster and more robust neural connections. Identify your passion and learn more about it.
Be curious
Curiosity is more important to developing futuristic brains than being performance oriented.
Sleep strengthens new learning
Regularly get 7-8 hours of sleep. Information is consolidated in the brain at a deeper level of understanding during sleep.
Exercise reinforces memory
Exercising increases blood flow to the memory region of the brain and increases attention and concentration.
Tutor a peer
Try teaching someone what you have learned to strengthen brain efficiency.
---