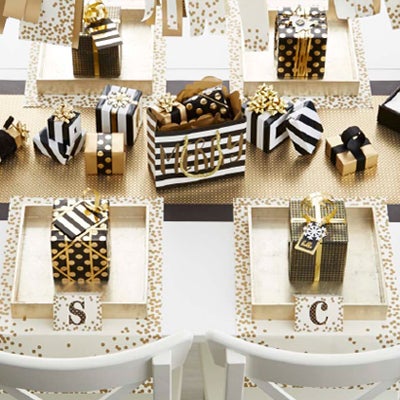 HOLIDAY
Holiday Table Setting Ideas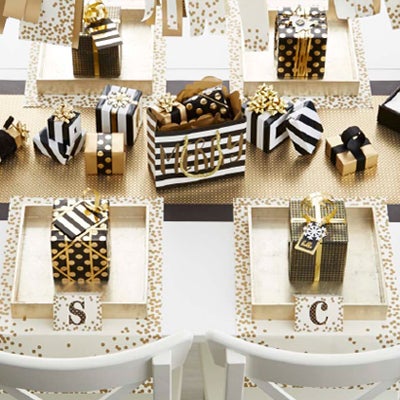 'Tis the season to get organized for hosting family and friends. Check out our tips for planning the menu, setting the table and creating new traditions.
All the Trimmings — Your Way
Start new holiday traditions by asking guests to bring one of their favorite dishes. Assign a salad, side or dessert to different people and ask them to write up a holiday memory about the dish on a notecard. Place the cards around the table as a great conversation-starter!
Let It Shine
Inspect silverware, crystal, china and serving pieces several days before your event to ensure everything is in good shape and ready to go. Choose from silver cloths, dips and specially treated gloves to remove tarnish quickly. And remember, deciding now which serving dishes you need will save the mad dash to find something big enough to put the mashed potatoes in.
Mix and Match
Don't worry if you don't have enough matching china, stemware or silver. Mixing and matching different patterns creates interest and adds color to your table. Using festive chargers under everyday white plates is another great way to dress up your table.
Creative Centerpieces
Many items you probably already have on hand can be used to create a stunning centerpiece. Think pitchers filled with seasonal berries and flowers, mini arrangements in jelly jars tied with ribbon or collections of family photos, ornaments or candles. If your centerpiece is large, remove it from the table before guests sit down to eat so it doesn't block anyone's view across the table.
---