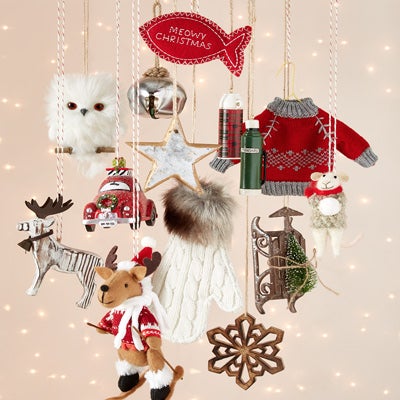 HOLIDAY
Holiday Decor & Ornament Storage and Organization Tips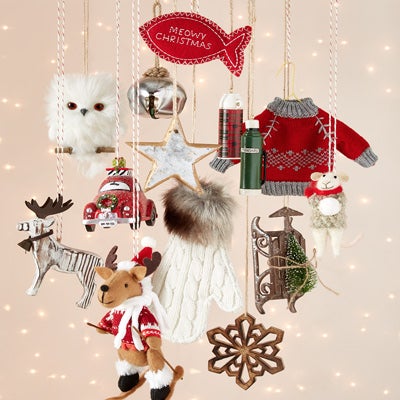 After the guests have gone and the fruitcake is finished, it's time to start thinking about storing your holiday trimmings. With a little planning, you can ensure your holiday decorations — and the investment you've made in them — are protected for years to come.
Be mindful of where you're storing items. Wreaths, artificial trees and some ornaments are fine to store in a garage or attic. Choose sturdy plastic boxes that can be stacked or bags you can hang on the wall to protect items against dust, dirt and bugs.
Store delicate items such as candles, handmade or other valuable ornaments, in a climate controlled room. Ornaments made with natural materials (such as paper, or kid's craft projects with dried food, pasta, etc.) should always be kept in airtight containers to keep pests away. Archival storage boxes protect items made from natural fibers from yellowing.
Storing items in clear containers enables you to see what's inside. A container in traditional holiday colors also helps to quickly identify what's inside. Label the contents clearly before storing. You may take a photo of how items are arranged and store it in the box so you know where everything goes next year.
Use dividers for ornaments and fragile items to prevent items from breaking. For especially delicate items or odd-shaped items, bubble wrap or packing paper provides extra cushion.
To keep from untangling yards of lights next year, wrap lights and garland securely around spools so they are easy to unwind next year.
Separating your decor by category into different boxes makes decorating and packing up easier for everyone. Each family member can then be responsible for one area of the house or one particular task — this kind of team work makes clean up quick and simple!
Wrapping paper is best stored in a closet or under a bed to protect it from dust and the elements. Keep tape and scissors stored with the gift wrap and ribbons and you'll have everything you need to start wrapping again next year at your fingertips.
---