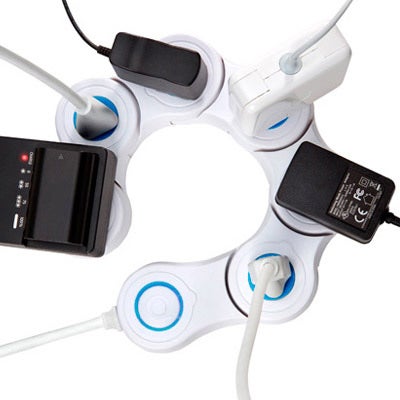 COLLEGE
Modern Day Toolbox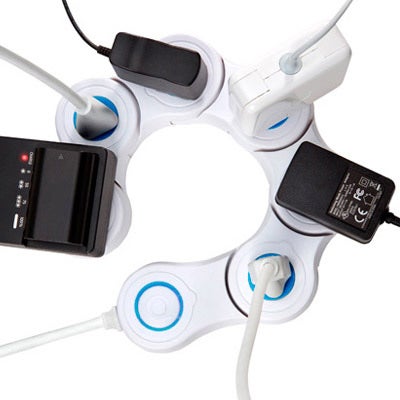 Let's face it, there's not much need for a traditional toolbox, but having a handy box full of must-have accessories might just be one of the best things you can do to ease into dorm life.
Power Strips
Modern dorm rooms require a lot of electricity, and even though you'll have all the technology, there won't be ample outlet space within your dorm to plug into. Power strips will quickly become your best friend during these times. With a power strip and multiple USB ports, you can keep your phone, computer and alarm charged all in one place. Better yet, some power strips also come standard with surge protectors to keep your tech devices safe when the power fluxuates or there is a storm.
Ethernet/TV Cables
Oddly enough, Ethernet and TV cables do not come standard in dorms, and they can be pricey when buying them at the last minute on campus. Remember to bring them with you for the move.
Batteries
It seems like batteries die at the most inopportune times. Keep your computer mouse clicking with an emergency pack of batteries.
Light Bulbs
If you're late night studying in your dorm, chances are you'll be using a lamp. The last thing you'll want to do when you're trying to finish a chapter is have to run out for a light bulb! Keep standard watt light bulbs ready for those late nights.
Shower Shoes
You will not only need these, but you'll want these. Shower shoes are an easy way to keep your feet clean and slip free when in the dorm showers.
Flashlight/Reading Light
Flashlights are irreplaceable in times of emergencies or dorm power outages. You can also use the reading light to be conscientious of your roommate when he/she is trying to sleep and you have a few more pages to go.
Roll of Quarters
If your laundry facilities don't take plastic, you will definitely need quarters. Keeping a roll handy will save you time otherwise spent digging through purses and backpacks.
---