Enter your zipcode at checkout or on any product page to view that products availability at your local store.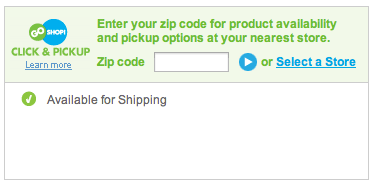 After entering your zipcode, you will see availability for that product at your local store. If the item is not available at your local store, simply choose another store in your area.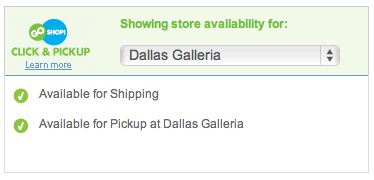 At checkout, select the
Pickup
option to indicate you'd like to pick up your order at your local store.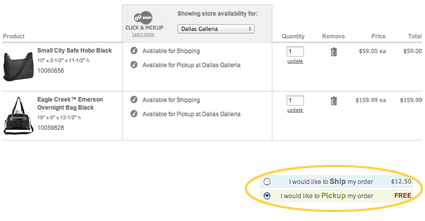 You decide when you'd like to pickup your order. You can choose the date and a time that's convenient for you. You will then pay for your order via our secure Web site.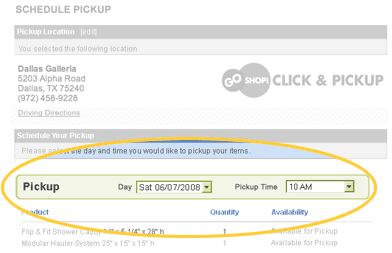 You'll receive an order confirmation email with detailed directions for either picking up your order in the store or, in most locations, having us bring your order directly to your car!