Rated

5

out of

5
 by
Emeralds1115
Tryout new decorations without fear of damage
I wanted to try a new wall decoration but after just painting, I did not want to put new holes in the wall. These strips allowed me to try it out and rearrange it a few times.
February 26, 2013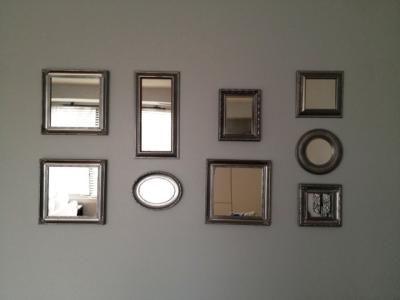 Rated

5

out of

5
 by
rcnyc
Awesome and no nail/hole in the wall!
I love all the Command products but was looking for something that was flush to hang a flat piece of artwork. This is the answer, they are great - just make sure that you put enough of them on to hold whatever the item is. I got enough to put one on each corner, probably more than enough but that way I know for sure it will stay put until I take it down.
April 27, 2012
Rated

5

out of

5
 by
TXnCutie82
Getting My Security Deposit Back
We use these to hang all of our photos in our apartment (I'm not losing my security deposit!). They hold some heavier 20"x20" framed pictures as well as heavier window photo frame. I feel like with wire hangers, you can never really get photos at the same height, and then you're constantly straightening them. These make it easier to swap out decor with leaving holes in walls.
December 6, 2016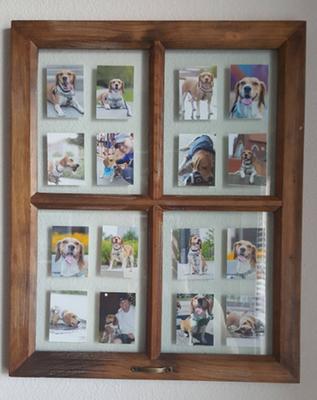 Rated

1

out of

5
 by
DISSAPPOINTED
DISAPPOINTED
Recently purchased these strips to hang a 9"X11" art picture that weighs 1.42lbs. Per package instructions the strips can hold up to 16x20 and 9lbs. This is absolutely FALSE! I hung it on a standard drywall on flat paint surface and the picture fell after 5 minutes. Not only did the product fail to do what it's suppose to do, but it also broke my picture which was purchased as a souvenir on a trip in Italy. I should have known not to use something like this. Small holes in walls and using nails or screws is much safer with your hanging projects. Beware, it's much cheaper to repach a small nail hole then to lose something memorable.
June 27, 2015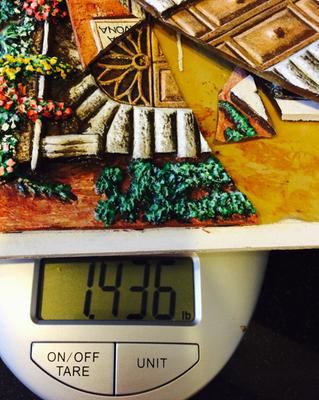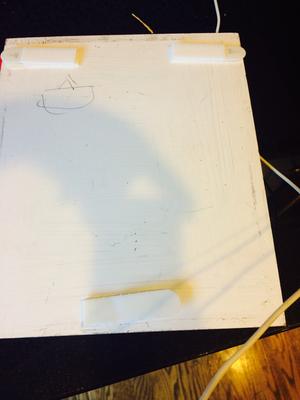 Rated

5

out of

5
 by
MooreWife
amazing solution
these are the best invention ever, I'm a new home owner and I don't want to make a bunch of holes deciding where I want things to be and these are amazing and have saved my walls!
April 14, 2014
Rated

5

out of

5
 by
ShannieRiebs
Holds up my metal wall file
These work great to hold up my metal wall file! Great product!
March 24, 2014
Rated

5

out of

5
 by
MartyRock
Work great, no complaints!
You definitely have to follow the directions here, but if you do, they work very well! No complaints.
February 18, 2014
Rated

1

out of

5
 by
nadz
Bad Purchase
These strips were horrible they did not stick to each other. They will not hold up anything. The 2 sides will rip right off. Do not buy.
January 22, 2014
Rated

5

out of

5
 by
Quincyinnh
Strong
Great for keeping pictures on the walls in a high traffic area! My kids have knocked one picture off the wall many times and this keeps it safe!
August 24, 2013
Rated

3

out of

5
 by
CityMom
Didn't hold the weight
We used these for a couple pictures. One is still holding. The other held for a few months, but then fell down and broke, and knicked the wall. It was not a heavy picture, well under the weight limit.
February 19, 2013
Rated

5

out of

5
 by
Mels
Hang Anything!
These strips works so incredibly easily for achieving a durable grip and hold weight on a wall, plus they don't leave residue or damage on the wall!
February 13, 2013
Rated

5

out of

5
 by
FruitBat
No more holes in my walls!!
These do a fantastic job hanging my pictures/artwork AND posters in my classroom!
April 27, 2012
Rated

5

out of

5
 by
HippoToo
The Commandâ¿¢ Adhesive Picture Hanging Strips are easy to apply and are available in many different styles to meet your decorating needs.
March 20, 2012
Rated

5

out of

5
 by
hindsight2020
perfect for teachers!
I love that I can decorate my classroom without having to get someone to drill holes into the brick walls. I hung a small bulletin board on my classroom wall with these, and it hasn't budged. I highly recommend following the surface preparation and weight recommendations.
March 19, 2012
Rated

5

out of

5
 by
Lizzo
Wish I could give 6 stars!
God I love these things - they have totally changed the way I live in an apartment. I use these things all over the place, they are great for people who can't damage walls (apartments or dorms) and they totally transformed my dorm life when I was in college. They are amazing, never damage ANYTHING I use them on (unless you forget to tell the movers not to just yank them off the wall... oops). I LOVE them!
July 22, 2011
Rated

5

out of

5
 by
Tulcyn
Works as Promised
I echo the other positive reviews these work great for hanging. They remove easily as long as you follow the instructions.
February 6, 2011
Rated

4

out of

5
 by
OrganizingMom
More in package please...
So far I am pleased with this product for hanging a picture. I have not tried to remove the strips so I cannot speak to the claim that they do not damage the wall. However, I have one complaint - there should be more in a package. One package is not enough to hang one picture. It could get pretty expensive to replace all of your picture hangers with these.
September 18, 2010
Rated

5

out of

5
 by
ladybug1021
Will never use a nail again
I love this product. I used it to hang some big pictures in the hallway and LOVE it! Don't have to worry about them being knocked down or not being straight. Very easy to use...don't think I will ever use a nail to hang pictures again.
June 6, 2010
Rated

5

out of

5
 by
Meagan
Amazing!
I live in a dorm and we are not allowed to put anything in or on the walls that might damage them. Before I came to college I was searching for things to hang up my mirror, erase board, and framed photos. I found the Command Picture Hanging Strips. They work great. The instructions are easy to follow and my fairly heavy mirror (about 5 lbs) hasn't fallen yet. And like all other 3M command adhesive products, they come off easily at the end of the year with no damage to the walls or my belongings.
March 3, 2010