Rated

5

out of

5
 by
njwo
LOVE THESE BOXES
Used to keep each of my projects organized. I collect everything I will need for a project, put them in this box before I start creating. Put the name of the project on the side of the box and stack them up. This way I don't have to hunt and peck for everything I need. Perfect use.
March 3, 2016
Rated

4

out of

5
 by
LC00
Protects materials and makes them easy to find
Easy to find materials using this. Protects my paper materials well. Stacks very well.
July 19, 2015
Rated

5

out of

5
 by
Tobermory
The bin is sturdy and see-through. Highly recommended.
June 6, 2014
Rated

4

out of

5
 by
tennispro
perfect fit
this is the right size for all your important papers.
May 31, 2014
Rated

5

out of

5
 by
Sherlinn11
Greatest storage ever made!
This by far is the greatest invention ever!! I have so many! I use them to hold and separate all of my scrapbook paper. I also have one for each of my four children holding specific things for each one as well as for each of them holding the projects I am working on. I also have one for each of the kids I nanny for so that my boss can keep their momentous safe! Highly recommend if you want to be organized! Great for receipts!
April 25, 2014
Rated

4

out of

5
 by
KinderWard
Great classroom storage!
I purchased 12 of these boxes for Math Center storage. They stack well, hold a lot and are very sturdy. My only complaint is that my students have a difficult time opening the containers.
April 20, 2014
Rated

5

out of

5
 by
Lagators
Very good scrapbook organizational tool
I purchased several of these to allow me to organize my scrapbook paper. They stack well and you can separated paper by color and label to make your craft area more organized. Will be buying more.
February 16, 2014
Rated

5

out of

5
 by
MariaW
I recently purchased a Silhouette Cameo cutter for crafting. Today I purchased a few of the accessories including the Vinyl Starter Kit, Chalkboad Vinyl. The cutter bundle I purchased came with a few other accessories as well. The 12" x 12" Paper Storage Case accommodates a number of Silouhette items in various configurations. Plus, you can see what's inside! I live in a small apartment and the hall closet has to accommodate coats and supplies for a myriad hobbies/crafts. Elfa Shelves and drawer units store most of my other supplies for sewing, needlecrafts, decoupage, painting, etc., but I needed something to store my new stuff. When I decided to purchase the Silhouette Cameo cutter, I knew that the 12" x 12" Paper Storage Case would be a "must have." It is portable, so when I am ready to get to work, I can grab my supplies and set up in my living room.
December 15, 2013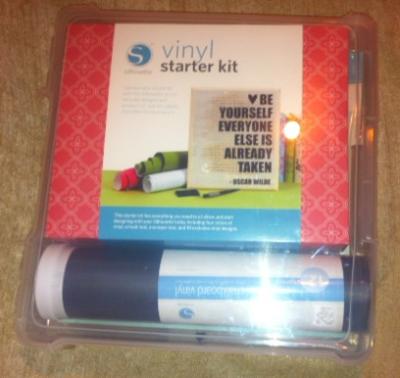 Rated

5

out of

5
 by
nanantexas
Perfect purchase!
I was looking for something to organize the baking goods in my pantry and this is the perfect size for my shelves plus they are durable enough to stack. One I use for cupcake liners and decorating accessories, one for fondant lettering and cookie cutters, one for chocolate and candy molds and one for chocolate chips, candy and sprinkles for all of my baking needs. Many uses and a great price too!!!
December 1, 2013
Rated

5

out of

5
 by
toothfairy
Great purchase
I purchased several of these to organize all my scrapbook paper. I have it separated by color and labeled to make my craft area more organized.
March 29, 2013
Rated

5

out of

5
 by
Wannabecrafty
Much better than ones from craft store
This box is excellent for holding scrapbook paper. Lid stays closed and thickness of plastic is much better than those at chain craft stores.
March 18, 2013
Rated

5

out of

5
 by
Verified Reviewer
12 x 12 Paper Storage container
I purcased these coniners to store fabrics in for my quilting projects. Great sturdy, see through, easy to store or take along. Perfect for what I needed.
March 12, 2013
Rated

5

out of

5
 by
bigdog
GREAT PURCHASE
well made product and is great for what I bought it for
February 22, 2013
Rated

5

out of

5
 by
darianm
Presious papers to keep safe, perfect
I needed a box that was not heavy and the box it's self was not think and took up all the room. The perfect size to hold newspapers, not smooching them together and not so much room they went flying. And I found it. This box is so perfect has everything I wanted, plus light and see through. Couldn't have made it better
November 2, 2012
Rated

5

out of

5
 by
Nel32
Great for anything you want to cover in plastic!
I know this are regularly used for scrapbooking which is great. I will purchase another one in the future for my actual scrapbook or two. But I wanted to get something that would cover and preserver my Wedding Album which has velvet on the sides of it. So this would help so dust wouldn't get on it and its clear so if its on the shelf it'll look nice too.
August 6, 2012
Rated

5

out of

5
 by
MeliBeli
Great for Sewing!
I bought these specifically to hold embroidery thread - the height is just right so they won't fall all over the place, and I can clearly see my colors right through the lid. I bought four and am using two for thread and two for sewing notions. They stack for neatness and fit just about anywhere.
July 22, 2012
Rated

4

out of

5
 by
nepup
good for paper storage
I have a cricut machine and buy 12x12 size paper. This container fits a lot of this paper and is perfect size. I can see what is inside and everything is in one place.
May 12, 2012
Rated

4

out of

5
 by
Mac15
Got me organized !!
I needed a new way to organize my scrapbooking supplies and these 12 X 12 containers fit the bill. They are perfect for paper, stickers, and even stamps, adhesives, and everything else I use for scrapbooking. I ordered 25 initially and picked up a few more later. I like that they are clear so I can see what is in them but I also labeled them so when I stack them I can easily find things. The one disappointment I had was that sometimes they don't want to line up correctly in order to snap closed. I find this frustrating and would recommend they improve this feature. Thank you to the helpful personnel at The Container Store that met me outside at my car with my containers when I ordered online and called ahead. That made for extremely easy shopping.
April 28, 2012
Rated

5

out of

5
 by
AuntRuth
Paper Storage Case
I have nearly a dozen of these storage containers and I love them. They are well constructed and will last forever.
March 31, 2012
Rated

5

out of

5
 by
hammond132
I love these!
These are fantastic for all your 12X12 items. They stack so they stay put, are clear so you know what's in there without opening it up. Love them!
March 22, 2012
Rated

5

out of

5
 by
dmcpeak
Awesome Organization
I have 4 of these, one for each of my 3 kids, and 1 for my grandson. I store things in them that I want to put into their scrapbooks along with the paper, stickers, letters, etc that I will use. I love these boxes.
March 20, 2012
Rated

5

out of

5
 by
Cat97
The perfect size!
I am so thrilled to have found this perfectly-sized paper container. It was bothering me to have paper laying around and now it is safely packed away.
March 19, 2012
Rated

5

out of

5
 by
careeza
Perfect for Scrapbooking
Perfect for laying out scrapbook pages in advance and for 12 x 12 paper, photos, and embellishment storage! LOVE IT!
March 19, 2012
Rated

5

out of

5
 by
AStraw
Perfect
I really like this paper box. I was looking for something to put under my printer to keep extra computer paper in. It fits perfectly and is tough enough to hold up to the weight of the printer!
February 18, 2012
Rated

5

out of

5
 by
HBFB
Love it!
I started with one and now own four of these. Enough said.
January 14, 2012
Rated

4

out of

5
 by
scrapbook
Storage Case
Works perfect for storing all loose scrapbook items.
October 20, 2011
Rated

5

out of

5
 by
Dana
Essential for the scrapbooker!
This bin is a great storage product for anyone who loves scrapbooking. Holds all my spare scrapbook sheets plus I keep all my stickers and cardstock paper together too.
January 21, 2011
Rated

5

out of

5
 by
feath74
Love these...
I use these to keep all of my girls pre-school projects in. Plus that are stackable which helps for the storage.
December 22, 2010
Rated

5

out of

5
 by
farmgirl4430
storage of scrapbook paper
I ordered these for flat storage of my paper, then I had a friend make a shelving unit to hold all my books and paper. The containers were great because they take up such a small amount of room. And they hold a large amount of paper!
August 29, 2010
Rated

5

out of

5
 by
Annoymous
Great School Storage
My friend let me borrow one of these and they're perfect! I'm going to buy one that will store my paper for school next year. I'm not the best organizer ever, not bad, but not good either, so this will be one of many helpful tolols I hope to have next year. It'll keep my papers from bending too, so I can use a clean and unrumpled sheet for my work.
June 4, 2010