Rated

5

out of

5
 by
DIYDad
Simple, yet elegant
Reviewer from San Antonio mentions that the screws that are included with these brackets slip out of the wall. Obviously this person did not locate a stud in the wall. If you choose not to locate a stud or there is not a stud where you intend to mount the brackets, then you absolutely have to use toggle bolts (which are NOT included). Screws will simply pull through the sheet rock when a sufficient amount of weight is placed on the brackets. The included screws REQUIRE a wall stud. I purchased and installed four pairs of these brackets and made sure they were screwed into studs. These brackets are rock solid! Another reviewer mentioned a problem with the shelves having a front sloping slant to them. I did not experience this with the brackets that I purchased. I would imagine that a small shim between the shelf and the upper portion of the bracket would remedy this though.
April 26, 2016
Rated

5

out of

5
 by
caseydog
Nice shelf solutions
These are the strongest, sturdiest, most attractive shelf brackets I could find.
March 27, 2015
Rated

5

out of

5
 by
Mermaid
Love it!
I have a laundry room that clearly displays my addiction to Elfa. Over my washer and dryer I needed a shelf to put a few miscellaneous items. I wanted to keep the Elfa theme, however didn't want a whole lot of components just to hang one shelf. The design of these brackets fulfills my desire to stay with Elfa, easily remove the shelf when I need to, and the look is clean. Love it so much that I used these brackets to mount a plant shelf in front of one of my south facing windows to hold my herbs this winter.
November 2, 2014
Rated

5

out of

5
 by
skoozz
Great little shelf brackets
Needed compact brackets to mount sound bar and shelf for gadgets (roku, apple tv, etc) above big screen TV. These are easy to install and look great!
April 25, 2014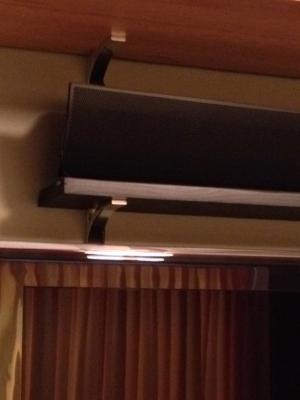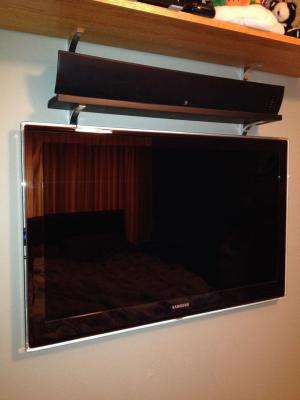 Rated

5

out of

5
 by
AMT69
Love these sleek looking brackets!
I put a shelf above a door for some extra storage in my art "closet". I needed some brackets that were not "bulky" or too overwhelming. These brackets fit the bill. I chose the white ones and they are very sleek looking. I am very pleased with the outcome.
April 11, 2014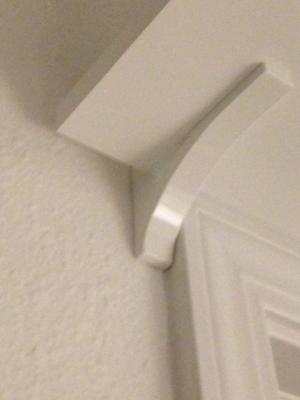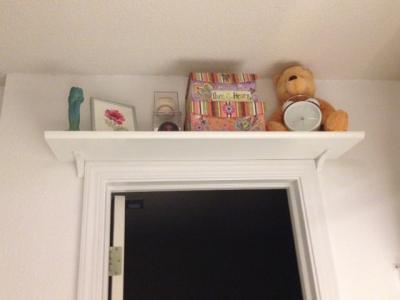 Rated

5

out of

5
 by
impaire
Sleek and sturdy
The order was delivered rapidly and the product was well protected, but the most important thing to me is that these brackets do their job very well--we've used them for book and bar shelves with equal success--without distracting from the shelves and the objects on them. Highly recommended.
March 3, 2014
Rated

3

out of

5
 by
Fiownahsees
Nice look, but a little off
I wanted to like these better than I do. The clips themselves look great with the shelves I had, and were not that hard to install (used a 1/2 inch drill to install toggle bolts and a level to make sure the clips were evenly installed.) The problem is that even with the shelf clips correctly installed, the shelf slants from front to back. Makes anything on it look like it is going to slide right off the front. I am going to see if I can wedge something behind the back of the bracket to jack it up a little.
August 30, 2013
Rated

1

out of

5
 by
Dissatisfied
WORST brackets ever.
Bought these brackets to go along with our driftwood melamine shelves (also from Container Store), and they didn't work at all. First, the screws/hardware that came with the shelves would not stay in the wall. They pulled out as soon as the shelf was added or with the slightest pull. Then, when we replaced the screws with some from another store, the bracket would not support the weight of the shelf, so the shelf tilted. Very unhappy with this purpose.
March 3, 2013
Rated

5

out of

5
 by
funsloan
Shelf Clip works great
I have put up a LOT of shelves in previous years. Getting older, I was hoping for something easy for my 11 yr old grandson's trophies... This was VERY easy and looks great... and think of the future... if I ever need to take them down.... I have ONLY two little screw holes to fill, Put one clip in at the approximate height... use a long level to place the second clip and.... your done.
February 19, 2013
Rated

5

out of

5
 by
CatherineB
Solid and easy to install
I bought these brackets to mount long 6" wide boards all around the top of my daughters bedroom for knick knacks. These brackets are easy to install and attractive. Very solid.
March 19, 2012
Rated

5

out of

5
 by
CarisCustomOrganizing
Great Brackets!
These brackets were easy to install, they seem very strong, and they look great! I am really happy with my purchase.
October 2, 2011
Rated

5

out of

5
 by
PG403
Great Product!!
Very good quality - great value. Easy to install. Good customer service.
February 15, 2011
Rated

5

out of

5
 by
CRD36
Awesome brackets
These are exactly what I was looking for. They're easy to install with a screw or dry wall bracket. The result is a secure bracket that works great with the elfa shelves. They also look great.
February 4, 2011
Rated

4

out of

5
 by
collector
Brackets work well - a little too flashy
We searched for shelf brackets for a while before settling on these. They work well and were easy to install but I wish they were available in a less noticable finish - maybe a matte finish?
February 1, 2011
Rated

5

out of

5
 by
Missfixit
Clip Brackets
Very simple, fast and easy to install. I had to use toggle bolts which requires drilling 1/2 inch holes in the wall but the brackets cover it up.
August 23, 2010
Rated

5

out of

5
 by
Matermomma
Nice Clips
These wall mounts were an great find. I had been wanting to hang a shelf above the toilet in our bathroom but didn't want brackets that were as tall as the shelf was deep. The brackets make the clean lines that I was shooting for.
May 17, 2010