Rated

5

out of

5
 by
ClutterFreeTX
Great product!
We purchased several of these for a large built-in cabinet in our office. They stack nicely, look really good, with clean lines, and the metal handles make opening them easy. Has nice labels to make finding things easy! Much better than the average plastic pull-out drawers.
April 7, 2015
Rated

5

out of

5
 by
DBMac
A Buy Worth Repeating
I've purchased the same Like-it Drawers several times over as I continue to find more and more applications that it suits beautifully. Not only are they highly utilitarian, but they're beautiful to look at and transform any messy area in a home or office to a visually appealing space.
February 5, 2015
Rated

5

out of

5
 by
DilbertIsMyHero
Awesome Solution
I have been looking for something to organize (and hide) my prescription bottles, vitamin bottles and OTC bottles/packages. Three of these stacked was the perfect solution. Should have started my search at The Container Store.
June 2, 2014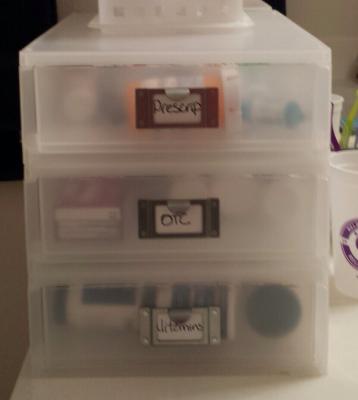 Rated

5

out of

5
 by
Salmee
The Best
Excellent drawers: sturdy, slide easily, look good, stack safely. I use them for desk storage but also for other sorts of storage in small spaces -- like batteries, picture hangers and small nails, hooks and sliders, etc. in my pantry. I have another set in which I store candles lying on their sides.
May 19, 2014
Rated

5

out of

5
 by
beautifulbabe
Great storage
We now have a storage solution to my daughter's growing LEGO Friends collection! These drawers and the clear drawer dividers work great for sorting and storing all the tiny pieces by color/shape or by project. They stack securely, and the drawers slide in and out easily. And when she has outgrown the LEGOs, we can put these to many other great uses.
May 1, 2014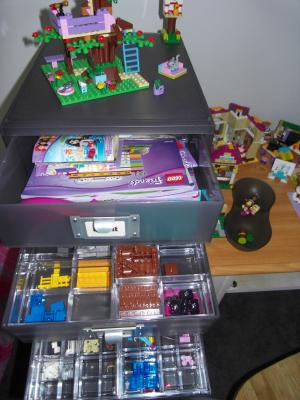 Rated

4

out of

5
 by
Sebastian03
Perfect Fit
I was a bit overwhelmed of thinking about how organizing this office closet. I procrastinated long enough so I removed everything from the shelves to decided what I needed to organize my space. I was interested in something stackable, variety of pieces and anything but clear because I didn't want to see inside of the boxes. So, off I went to The Container Store and I found the "Like-It" Collection, they had a variety of storage boxes, and I loved the smoke color. I was also thrilled to find the color coordinating "Bigso Synchronicity Stockjolm Desktop File" holders to organize all of my files. It was a great accent to complete the look. purchased several items and came back home to organize it all. All of my items were easy to access and I was very happy with the end result.
April 26, 2014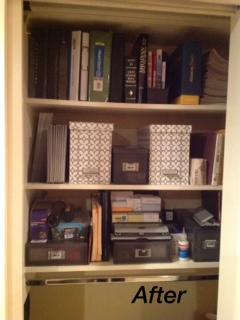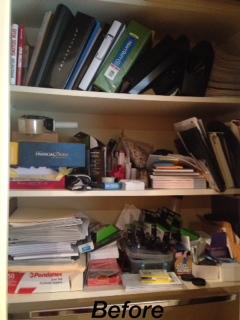 Rated

5

out of

5
 by
Chinagrove
Very Nice
I love these. I bought 2 and want to get some more soon. They are perfect for my needs and are very attractive. They make my work space a lot neater. They did move around a bit on top of my little file cabinet, but, I solved that problem by putting a piece of rubbery shelf liner under them. They haven't moved since. And, I really like the way they stack.
April 25, 2014
Rated

5

out of

5
 by
bwynez
durable
I like how sturdy these drawers are when stacked. Has made a huge difference in my organization.
April 25, 2014
Rated

5

out of

5
 by
AngieF
Great Idea
Bought this to help me organize my jewelry in my master closet. I now have an organized place for all of my Pandora beads
April 3, 2014
Rated

5

out of

5
 by
AAustin
Amazing purchase. Will buy more
Love this drawers! We have rental properties and now is much easier to organise all papers. We bought 9 for now but will take more.
March 24, 2014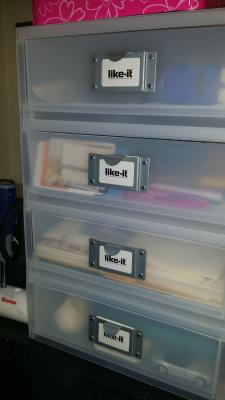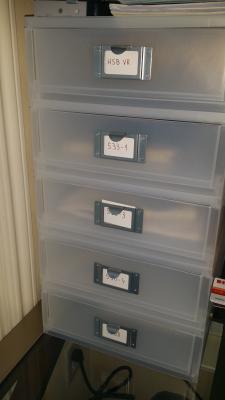 Rated

4

out of

5
 by
falco242
Nice organizer
Definitely a nice way to keep the desk clean, and the fact that they interlock helps. Getting pieces from the whole collection makes the desk look sharp, although I wish there was some anti-slide pads on bottom pieces. Nice overall!
March 19, 2014
Rated

4

out of

5
 by
NFalvo
Great organizer
I bought 3 of these drawers to organize computer paper and card stock. They are a great quality and fit nicely on my desk. I love them!
March 17, 2014
Rated

4

out of

5
 by
RobbieK
Perfect for my purpose
I keep this to hold all my charger cables and spare keys, plus a steel mesh organizer on top to hold address, pens, note pads, etc. Great clutter reducer.
February 25, 2014
Rated

5

out of

5
 by
Starkween
Very useful
It helped me organize my clutter on the computer table. Now it looks nice and neat. I love it.
February 25, 2014
Rated

5

out of

5
 by
MUGWUMP
Finally gettin organized
I bought 6 of these drawers to organize my desk. Finaly it looks neat and I have a place for all of my loose papers, pens, pencils etc. They look great and the smoke color looks nice with my decor.
February 19, 2014
Rated

5

out of

5
 by
DianeK
Best office storage option ever
I purchased 6 of these units and liked them so much, I went back and bought 4 more. They make accessing files and supplies so easy and they stack nicely in the bookcase where I placed the. Even while stacked 4 high, the drawers are easy to open and close......and they look attractive in my office.
October 4, 2013
Rated

5

out of

5
 by
KathyZ
Quality & Useful
These are excellent quality/construction. They stack together great and are very useful. I originally ordered (2) and have ordered (4) more. I just keep finding more uses for them. Well worth it for original price: great with sale price!!!
April 26, 2013
Rated

5

out of

5
 by
Organizer20
Work Great, stack securely
I liked the first two of these that I ordered so much that I have since ordered at least 6 more. They are great for stacking under the printer for paper and ink cartridge storage. They lock together securely when stacked and there is no shaking when the printer works. I put two in my bathroom closet. A great way to increase storage space. The drawers work smoothly also.
April 4, 2013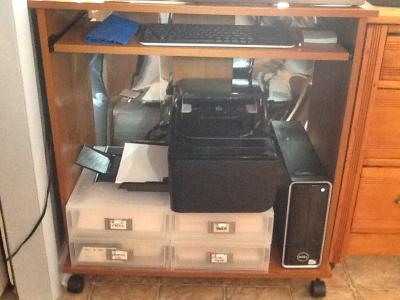 Rated

5

out of

5
 by
Nainai
Love it!
I purchased two of these drawers to store small electronics & chargers in one, and medications, first aid in the other. They are on a table adjacent to my bed which is makes it easily accessible for use. Great buy!
March 6, 2013
Rated

5

out of

5
 by
LeahSD
Perfect for kids' paper art supplies!
This paper drawer is great for my girls' art paper. It seems very sturdy and the drawers pull out easily. I have it in a bookcase and love that I can also stack things on top (much better than a basket style paper holder).
January 15, 2013
Rated

5

out of

5
 by
dorito
Absolutely Wonderful
I also have the letter tray and the desktop station. They fit together perfectly... other products I have tried always have a little gap or one sticks out on the side more than the other units when stacked, but not this one! Also they are no rough edges, so very safe! Absouletly love it!!
April 27, 2012
Rated

5

out of

5
 by
Lizandra
Best Invention Ever
I used these drawers for our office supply closet. It's a great way to store and organize colored paper. It made a world of a difference.
April 23, 2012
Rated

4

out of

5
 by
songofjoy
excellent for paper storage
This works very nicely for storing copy paper, card stock and construction paper, especially near the printer.
March 27, 2012
Rated

5

out of

5
 by
arogers
Great Function and Looks!
Love the durability and the looks of this drawer! Holds up much better than the cardboard kind.
March 14, 2012
Rated

5

out of

5
 by
OrganizingMama
Ideal for Multiple Paper Types
My kids have construction paper, writing tablets, drawing paper and pads....pretty much any type of paper they need to keep those creative juices flowing. These drawers were a perfect fit and helped me categorize the paper by type and place them neatly inside. I love that I was able to label the drawer so I can quickly find the paper I need.
March 4, 2012
Rated

5

out of

5
 by
turbomom
Such a joy
My kitchen cabinets above my desk were a disaster and drawer space was limited. I purchased the portrait paper drawers and stacked them in these cabinets with labels. I now can find cords, clips, check books, notepads, extra tape and supplies in a moment. I keep walking by and opening the doors just to look inside now. Now I feel like I need more and everything needs a home with a label!
February 29, 2012
Rated

5

out of

5
 by
Peaceful108
Love, Love, Love
I live in a small NYC apartment. These trays stack and stay stacked on a bookshelf. Each drawer holds a ream of paper - I no longer have to worry that my computer paper will get crumpled before I need it thus saving me money on wasted paper. I use one draw for white printer paper, one for colored printer paper, one for loose leaf paper, for the last one I bought the inserts for pens and wow does it organize me.
February 17, 2012
Rated

5

out of

5
 by
kime
just what I was searching for
They are smokey in color so you can see threw them a little. However they look great. They stack on top of each other nicely, locking in place well. I purchased 4 of them. My space is limited and I needed something that would look nice and function well. I love them.
November 25, 2011
Rated

5

out of

5
 by
Tinkerbell101
Being able to use this product for other items other than paper (like my ear phones that I need to study Rosetta Stone) is very useful. I do have two of these trays and I wish they connected together instead of just siting on top of one another.
March 23, 2011
Rated

4

out of

5
 by
asds0524
These drawers are great for keeping printer paper clean and dust free and to corral pens and pencils. I purchased two, one for printer paper and the other for general office supplies. Only The Container Store had the right storage solution for my needs. I thought the void under my printer stand would go unused! The only reason I gave it four stars was that the drawers did NOT come with pre-cut cards to put in the label slots. You must make your own.
December 16, 2010