Rated

5

out of

5
 by
coldplayer
Office Zen
Bought the silver mesh super sorter to go along with the mesh trays in hopes of corralling the papers that shuffle across my desk. Love it!! My super sorter is stacked on top of three mesh trays. It, too, locks into place. The resulting tower is sturdy. The sorter is sectioned wide enough to handle the largest of files while they move in and out. In addition, the mesh material helps you locate items at a glance, so I can always find what I need. Together the set satisfies my organizational needs and it doesn't require me to have a sorter here, a tray there. It's all together and not obtrusive--that's what I love the most. The styling of this collection is modern, but simple. I'm so glad I made this purchase. Feel like my efficiency has increased threefold because I'm no longer spending my time rifling through stacks of papers. Instead they are elegantly and neatly stored nearby.
April 7, 2012
Rated

5

out of

5
 by
yogamom38
Changed my home office for the better!
I had a traditional 2 slot sorter that was quickly filled as soon as I emptied it. I knew I needed a better solution and this mesh sorter is it - 5 slots so each of my kids have their own section, along with one for me, one for work and I still have an extra unassigned one! It keeps the papers organized and not in jumbled mess. Plus it matches my white desk. I would HIGHLY recommend it!
June 24, 2014
Rated

5

out of

5
 by
SKLcoach
Great for Magazine Storage (And Other Stuff!)
These 'Super Sorters' are a perfect way for collectors to store magazines. They are also useful for dividing papers by groups. I have a client who is an avid collector of comic books and certain magazines, so we designed an Elfa storage wall over his desk. He loves being surrounded by the items he loves.
May 4, 2014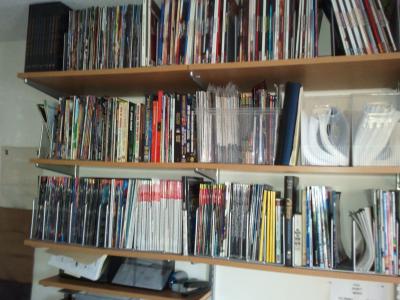 Rated

5

out of

5
 by
Teca
Love it in my classroom
I have purchased the entire mesh collection for my classroom. I love it! It makes everything very functional and all my supplies are organized. It gives a near look and goes with anything! I also have some items at home. They are great to keep things organized everywhere!
April 26, 2014
Rated

5

out of

5
 by
Susie57
Great item for desktop files
This sorter holds many more files than the last one we had on the desk. It also will set on top of a mesh letter tray to hold those miscellaneous bits & pieces that need to be 'at hand' nearby. I am very pleased with this product.
April 25, 2014
Rated

5

out of

5
 by
Vanessanoodles
Perfect for makeup organization
I went through so many mail sorters before I found this one so that I could store my palettes and be able to see them all. This fits over 30 eye shadow palettes perfectly.
March 27, 2014
Rated

5

out of

5
 by
mtswt06
Great Product
Definitely helps keep my desk organized and looks sharp!
March 24, 2014
Rated

5

out of

5
 by
rebezina
The spaces are pretty wide, so you can stuff really full folders into them!
March 5, 2014
Rated

5

out of

5
 by
Storageneeds
Silver mesh super sorter
I have an older roll top desk with file folder drawers that do not accommodate a rack sliding file folder system. The super sorter fits snugly in the drawer lengthwise, still giving me room to slip file folders into the slots with room on the side.
March 3, 2014
Rated

5

out of

5
 by
Jebbernautilus
Much needed!
I use the "super sorter" to organize all the magazines I get every month. I subscribe to several large-format magazines that do not fit in a standard "magazine rack/holder" so the open sides on the "super sorter" are perfect. I was just storing my magazines on a pile on my desk corner until I had time to read them... Now they look organized and my space feels much less cluttered. Each slot gets a different category of magazine (fashion, home decor, cooking, catalog, etc) and I'm no longer shuffling a large pile around every month. :)
February 27, 2014
Rated

2

out of

5
 by
walkingwoman
not straight
The uprights aren't straight. I put this on an eye-level shelf and the angles were very noticeable. One will angle right and another left. It looks like the welds aren't very good. There's also a lot of bead on each weld.
August 18, 2013
Rated

4

out of

5
 by
duncveggies
Can combine it with other mesh products
Stacked it on top of 2 mesh letter trays as seen in a picture on the website. Very happy with it. Using it to sort file folders that I can easily see and grab.
April 23, 2013
Rated

5

out of

5
 by
Safegirl
Nice Sorter
I purchased this with the stackable trays. The sorter fits nicely on the top. There is room for a lot of files, it is sturdy and looks nice.
April 23, 2013
Rated

5

out of

5
 by
Verified Reviewer
worth it
using with 2 trays that attach below, and magnetic bin attached to side, makes everything look clean and organized!
March 24, 2013
Rated

5

out of

5
 by
weddingsbybess
Organized...CHECK!!
This product was bought with the intention of organizing my monthly account statements. (I bought two -12 slots) I own a photography business and need to corral all of the paperwork neccessary to complete my taxes when the time rolled around. This product has made the enitre YEAR a breeze when it comes to putting the statements away when they come in the mail- just slide it in. Obviously I am a VISUAL person and the term "out of sight, out of mind" applies to me!!! So I love that these sit out on a shelf where I can just drop the statements in and move on. I just finished my taxes and it it so helpful to be able to pick up the sorter and move it to where I work on the reports!! I would suggest this product to anyone in need of getting the paperwork under control!!! Happy Organizing everyone!
March 18, 2013
Rated

5

out of

5
 by
Verified Reviewer
Great to organize everyday papers.
Totally great for desktop organization of kids files and adult documents.
March 10, 2013
Rated

5

out of

5
 by
benhummel
Great desk addition
I use this to organize my school notebooks in my college dorm - perfect!
March 5, 2013
Rated

5

out of

5
 by
miorganize
Space Saver Deal!
Not only does this mesh divider keep my paperbacks and files in place, but it also keeps ME from cramming too many books and binders into one space on my bookshelf. My articles look neat and clean, and the appropriate spacing lets my books stand ready for inspection! This sorter has been a space-saver in multiple ways!
February 23, 2013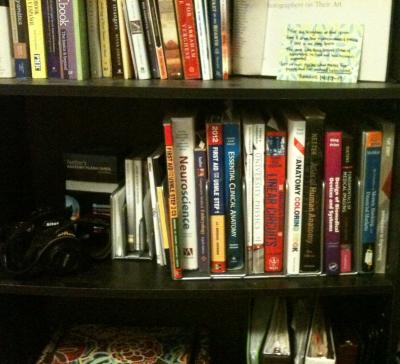 Rated

5

out of

5
 by
TeacherT
Great for teachers!
I am a teacher that needed some help with organizing my papers for the week. I bought this "super sorter" to help with this problem. I LOVE it. I have file folders labeled with the days of the week and can easily find what I need for each day. A lot of this type of sorter that I had found only had 4 slots. This one is perfect for a week of school!
April 27, 2012
Rated

5

out of

5
 by
Nashvillesrs
Modern Organization
The mesh collection is a fantastic addition to my traditional-style office. The super sorter is exactly what I needed to keep everything organized. I only have two pieces from the collection, but plan on adding more! Also, I purchased online and picked it up at the store. I was very impressed with new store in Nashville and the employees were wonderful.
April 27, 2012
Rated

5

out of

5
 by
MONK
No more clutter on my desk.
This Super Sorter works well in my office and home office. It keeps all incoming and out going mail, reports, and other important documents organized.
April 20, 2012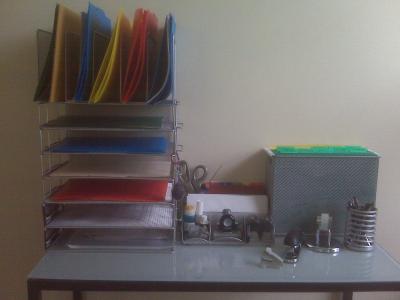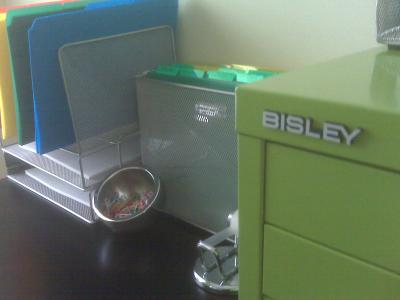 Rated

5

out of

5
 by
kyoung43
I went to The Container Store looking for anything that would help me organize all my paperwork for my Scentsy business and the sales associate showed me this! It has been great! I can open my packs of order forms and catalogs and have them right at hand to take with me when I leave for a party!
April 12, 2012
Rated

5

out of

5
 by
nina1
Very practical
I bought this Mesh Super Sorter a while ago and I can't believe how much easier it made it for me to keep my desk top paper free. It is very sturdy and stacks well with the other mesh products.
April 8, 2012
Rated

4

out of

5
 by
SarahCM
Great Product
The only complaint I have is that I wish it fit as snugly on top of the flat mesh inboxes as the inboxes fit on themselves... it's just a bit loose which makes me worry that it may fall.
March 27, 2012
Rated

4

out of

5
 by
MKS209
Perfect size!
I like that this is sturdy, but doesn't take up a lot of desk top space. However, I wish the dividers were staggered/tiered--access to files would be so much easier! Otherwise a great product!
March 3, 2012
Rated

5

out of

5
 by
djazgirl
A hit!
I was looking for something to organize the piles on my desk. After reading the reviews on the Super Sorter I went ahead and ordered it. It is perfect. It looks sleek on my desk and the piles are no more. I'm going to also purchase the matching sorting trays for underneath.
February 20, 2012
Rated

4

out of

5
 by
rational
Very helpful paper sorter
What I like this product most is that its size and orientation. It sorts paper vertically and it is the right size so the paper "stands" even there is only a few pieces of them. One dimention is narrow enough so it can sit on my 8' deep above the desk Elfa shelf nicely but since the papers are filed sideways it can contain a lot of them. I can see it is also great for filing thin children's books. The only negative is the price.
February 2, 2012
Rated

5

out of

5
 by
ViennaVAOrganizer
Kid's book sorter
You know all those thin, "floppy" books for kids? This sorter is a miracle at keeping those books neat, tidy and accessible! Just sit one or two on a book shelf and instantly organize dozens of the thin, paperback, "Scholastic Books" that your child(ten) have accumulated.
November 4, 2011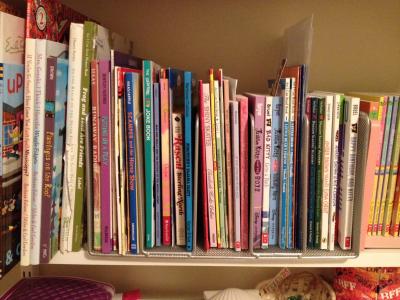 Rated

5

out of

5
 by
KTeacher
Great Paper Organizer
This paper sorter worked very well to help organize the enormous number of student worksheets. The mesh is as the description, light and "airy" looking. I actually placed it on top of a stack of 5 mesh paper trays and it looks great.
October 1, 2011
Rated

5

out of

5
 by
grimm
perfect
This sorter system is perfect for my desk at work. It's so much better than my "creative" stacking! And I'm using it with 2 paper trays and it was so easy to assemble and just works great.
June 9, 2011