Rated

5

out of

5
 by
sewingrose
Right Size
This is the perfect size for beading supplies, especially different size needles, scissors, and thread on cards, Small enough to pack for retreats
April 4, 2016
Rated

5

out of

5
 by
Bridgjean
Great for Beads!
I purchased several of these, actually all they had in store, for beads. They are wonderful, latch tightly and the dividers don't let anything shift around. One was closed and fell off my bed-it didn't open and all the contents stayed put!
July 24, 2015
Rated

5

out of

5
 by
Babygu
For Kitchen Gadgets etc.
I bought this product to store some kitchen tools like peeler, measuring spoons, kitchen scissors, steak knife and more. They fits really well inside the drawer and they stack up so it's fits perfectly. It's easy to open too. I highly recommend this product.
April 20, 2014
Rated

5

out of

5
 by
orderly1
Great battery storage.
I got this box as a battery storage container. I have a lot of multi sized batteries that were in need of storage in one place. This fit the need perfectly. They all fit and the container is shallow enough to allow another on top if needed. I am happy with this package.
March 25, 2014
Rated

5

out of

5
 by
dggnyc
Great structure, good latches
Yes, it's a box, but if it is the right size for what you need (I use it to store extra silverware compactly) is good quality. The latches click TIGHT which is impt to me
January 26, 2014
Rated

5

out of

5
 by
Texasbaker
Storing vintage earrings!
I purchased these compartmentalized boxes for sorting earrings and small pieces of jewelry because the padded, felt lined boxes just didn't meet my needs - they don't hold as much, and are oddly shaped compartments .... these plastic boxes also have lids that snap on securely, so if you should happen to turn it upside (and IF the lid's snapped!) you don't have to worry about everything spilling out! The boxes easily fit in a drawer, stack and have the advantage of being clear, so you don't have to open it to see which collection you've picked up! . so if you have lots of earrings - new or vintage - i recommend this box!!
September 8, 2013
Rated

5

out of

5
 by
mkford1953
Great for Fly Fishing Hooks
Husband wanted storage boxes that didn't have any compartments. He cut and inserted a piece of hard foam the size of the box and now has a perfect holder for his Handmade Fly Fishing Hooks. Easy and very reasonably priced. Most Fly Fishing Hook Boxes are between $5.00 to $25.00 each.
August 30, 2013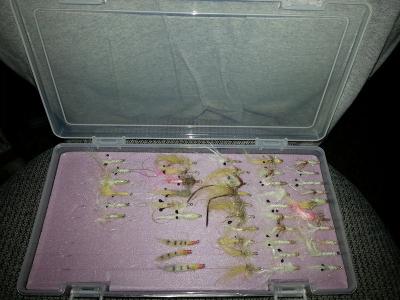 Rated

5

out of

5
 by
piggy2
Fantastic for Small Beads
These Large Compartment Boxes are the best storage containers for small beads I have ever purchased. I hate the containers with the removable spacers. Small beads always slip through to the next space. These boxes also have spaces for 32 different types of beads. The best buy for small bead storage I have found at only $4.99 each.
August 24, 2013
Rated

5

out of

5
 by
ILoveCats
Good collection organizer
I got 5 of the 32 compartment boxes to store my Hamtaro figurines and it's perfect. Just what I needed.
June 3, 2013
Rated

5

out of

5
 by
RBishop
Great Compartment Box For The Price
Perfect For Storing Small Craft Items That Need To Be Categorized. Decent Price, Well-Made & Different Sizes Available To Suit Your Needs. :o)
March 3, 2013
Rated

5

out of

5
 by
messygirl
great for art supplies
I use these to store and transport pastels. I can separate color familes, etc and transport, see, and use easily. Keeps the pastels safe. I have several of these boxes and I just buy another one whenever I need to add.
February 25, 2013
Rated

5

out of

5
 by
Merryl
Great Storage for Small Items
This compartment bin is perfect for storing little items of all varieties. I use it to store stitch markers for my knitting projects, and it's very easy to see exactly what I have through the translucent plastic. The lid snaps on very easily and is nice and secure. The slots in this particular case are fixed, so you don't have to worry about things sliding around from one compartment to another.
December 22, 2012
Rated

5

out of

5
 by
CAoriginal
Great organizer
Works well for storage. Changeable interior sizes and sturdy. Can use in a drawer or by itself on a shelf with the lid in tact.
March 2, 2012