Rated

5

out of

5
 by
lucky58
Great Little Bottle
I purchased this wonderful little bottle to hold essential oils that are currently in a very large bottle. The dropper makes this easy to use.
July 25, 2014
Rated

5

out of

5
 by
ffrockport
Just what I needed
Finally, a glass dropper that is long enough to extend almost to the bottom of the bottle. This ends the struggle of coaxing the last bit of product from a bottle.
June 24, 2014
Rated

5

out of

5
 by
singinlady19
Perfect size bottle with dropper.
This bottle comes in 1/2oz or 1oz. I purchased both for my essential oils. I have two 1oz bottles for carrier oils and the 1/2 for any blend I may decide to make. The amber color keeps everything inside more safe and fresh. It also matches the amber bottles my oils come in so that's even better! Needs to be filled with a small funnel.
April 15, 2014
Rated

5

out of

5
 by
beidib
School helper!
These are the best for some of our homeschool science projects. Not too big, not too small.
May 4, 2014
Rated

5

out of

5
 by
Mishhhh
Yes
Fabulous! I use these bottles to store silk paint dye and it is the perfect way I have found.
April 28, 2014
Rated

5

out of

5
 by
bardicfairy
Great for Illumination Artists
I had one of these bottles a long time ago and ended up giving it to a friend who fell in love with it. I was sure I could find another one just like it, but had more of a challenge then I thought. Imagine my surprise when a friend introduced me to The Container store and I found my long lost desire. This is a wonderful tool to use if you are any time of watercolor/gouche artist that needs a spot of fresh water for dilution. I love this travel sized item that fit perfectly into my Calligraphy/Illumination box. It not only keeps fresh water, but looks beautiful in reflecting light. My hardest decision was trying to figure out how big of a bottle I wanted to buy. They come in three sizes. I ended up choosing the middle size for portability with enough fresh water to keep me in painting heaven for a long weekend of Illumination Art. What a wonderful tool to add back into my arsenal.
April 26, 2014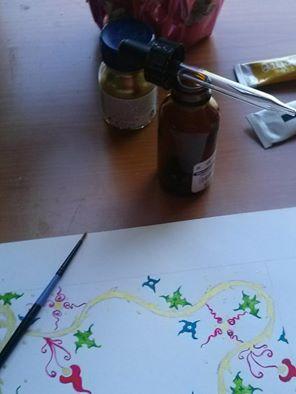 Rated

5

out of

5
 by
DuchampsBeardCo
Great Product!
I was searching all around the Northern Virginia area for an amber glass bottle with a dropper for one of our products and was not happy with the quality that I was finding until I found The Container Store! These amber glass bottles work great any DIY project that involves liquid of any type! The amber glass will prevent light from damaging oils and has a great look to it! The seal is great and the dropper functions perfectly! I'll be back for more!
April 25, 2014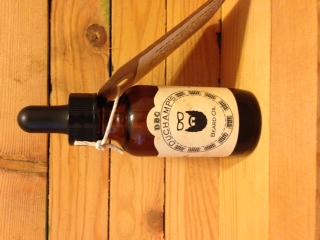 Rated

5

out of

5
 by
marcy123
amber bottles with glass droppers
These came just as described. They were amazingly inexpensive but do the job. I use them for medications and supplements that all come in liquid. Have tried other companies but these are the best!
April 6, 2014
Rated

5

out of

5
 by
Sweetie94
Great for Vitamin Oils
The stopper in my old bottle began to fail, and the oil is very expensive. I needed a Amber Or Dark glass to protect the oil from the sun/light. So I was thrilled to see this at my local Container Store. Plus the new stopper fit on the old bottle. And the price was right!
April 6, 2014
Rated

5

out of

5
 by
amy26
Really handy
I use these dropper bottles to store essential oils and cosmetic fragrances. They work like a charm! The amber color is so pretty and it's also light resistant, which helps protect the contents. Great purchase!
March 24, 2014
Rated

5

out of

5
 by
Ph0enix
Awesome
Been looking for something like this. Keeps my cosmetics clean and easy to apply.
March 20, 2014
Rated

5

out of

5
 by
BadMoon
Medicine Dropper
This product is great for anything you need a drop at a time of. My girlfriend gets ear infections once a year or so and this is great for those instances. I'm sure it has many uses in addition to that one when you need a moderate amount of liquid in a precise spot. The glass bottle and dropper make it easy to clean. The glass also will help keep whichever liquid in the bottle up compromised and clean.
February 26, 2014
Rated

5

out of

5
 by
CHELSREVIEW
OLD STYLE EYE DROPPER
I have been looking for this style, old timer Eye Dropper for quite some time. I have always found the dropper part, but without the bottle, which to me made "no sense". I have terrible allergies that affect my eyes drastically. The only thing that clears the dry eye/itch is good ole H2O/water! I had been to Container Store before when they only had the "plastic bottle with attached dropper cover" which I purchased, because it was the closest to the above. However, plastic is just not that same as bottle when it comes to getting a cool, refreshing drop in my eye for quick soothing comfort. GREAT FIND, THANKS CONTAINER STORE!!!
September 3, 2013
Rated

5

out of

5
 by
Kimminy
Finally!
I've been looking for a dark-colored dropper and finally found it! Even drugstores don't carry anything like this. I wanted something to put hydrogen peroxide in, and a lighter-colored bottle would allow so much light in the peroxide would degrade. This is perfect! I've only had it a couple days but it arrived well-wrapped, no issues at all.
February 26, 2013
Rated

5

out of

5
 by
ktmac
Ancient Chinese secret
These little bottles ar e the best place to store your liquid herbs!
February 17, 2013
Rated

5

out of

5
 by
Deni81
Awesome purchase
I had been looking for containers to share Argan oil, that I recently purchased on a trip. These bottles are perfect! I love them.
December 16, 2012
Rated

5

out of

5
 by
SharonB
Perfect for aromatherapy
Could not believe I found these at the Container Store. I have several large bottles of essential oils for use at our school. The oils are in glass bottles and awkward, I needed something smaller and easier to handle. The amber bottles with glass droppers are perfect.
April 25, 2012
Rated

5

out of

5
 by
anwlaw
This is perfect for on the go drops. A must have..
May 27, 2011