Rated

5

out of

5
 by
Mark81
LOVE, LOVE, LOVE!!!
I went in the store for one thing and left with three items...this was one of them. Since I make salads for lunches, I needed something to fit the container, and this fits it so perfectly. I love that it has some stretch, and that it collapses. This is the Perfect lunch tote!
September 28, 2013
Rated

5

out of

5
 by
workingmom12
Best lunch bag ever!
We have been using the BUILT brand neoprene totes for the last 5 years and love them. They keep the food cool (just put in ice pack), easy to carry and fit into lockers or other small spaces. There are several copy cat brands out there but I have found out the hard way that the "X" brands tend to be smaller and don't insulate as well. The other great thing about these is if they get dirty just drop them into the washer. They clean up beautifully. And of course they are so cute.
April 30, 2012
Rated

5

out of

5
 by
Digger
Best lunch bag ever
This tote is wonderful for lunches, sodas at games, and keeping snacks cool in the car. Perhaps the best features are that it is stylish, yet folds down flat for space saving when not in use. Highly recommend.
April 29, 2010
Rated

5

out of

5
 by
LadyB704
Stylish and useful
I commute to work on the subway in NYC. This is very handy to have. It's also helpful to have when trying to find my lunch bag in the overcrowded refrigerators at work. I've gotten many compliments!
April 21, 2014
Rated

5

out of

5
 by
MosaicLady
Great Lunch Tote
Bought the black and white damask tote for lunch. Works great. Keeps my food cool and has plenty of space. A very good purchase
March 25, 2014
Rated

5

out of

5
 by
crewmom
Best lunch bag ever!
This is the perfect bag for lunches in larger containers plus enough room for drinks, snacks and room for more. I like the fact that it expands. Highly recommend!
January 11, 2014
Rated

5

out of

5
 by
KrissyJo
Best Purchase Ever
I love this tote. it is so large and fits everything necessary for my daughter's lunch. Not only that but it is machine washable, which comes in handy when you have a little one who's soup can constantly opens.
August 20, 2013
Rated

5

out of

5
 by
emstoy
Lunch box for the school year
I'm a teacher, and I recently bought this lunch tote to use for the new school year. What I love about this tote is that I can lay a plastic sandwich box flat on the bottom - so I won't open my lunch to a crushed sandwich :) The size of the tote in general is perfect for what I will use it for. I also think it is stylish!
July 30, 2013
Rated

5

out of

5
 by
Deathkitty27
Great lunch tote
This is an awesome lunch bag. It holds a ton of stuff, I can usually get in lunch and a couple of snacks for the 9hr work day. It goes right in the wash in case anything spills in it, and helps keep things cool. Loved mine so much I bought a second one for my husband
April 26, 2013
Rated

5

out of

5
 by
Seaker
Smart looking food tote
A great smart looking food tote to carry your lunch or snacks! What could be better than form and function and it functions well.
April 17, 2013
Rated

4

out of

5
 by
ABanana
Awesome
I bought this because I was tired of using grocery bags everyday.This fits a good amount of food/containers. First day I used it, something leaked inside of it but didn't breach the tote which was great. Highly recommend if you pack your lunch daily.
April 16, 2013
Rated

5

out of

5
 by
Mario
Makes a pbj lunch more fun
I purchased this tote to take my lunch to work. It's made boring homemade lunches a whole lot more interesting. Even peanut butter and jelly sandwiches seem a little better in this bag. It's stretchy so if you have an odd shape leftover container it will flex to hold it but will stretch back into shape after you take out the container. Several women have asked me where I got my bag. Now I've noticed several copies of my bag in the office refrigerator!
March 22, 2013
Rated

5

out of

5
 by
Mandying
Beautiful & Functional
This bag is not just functional, its fashionable. I get people asking me all the time where I bought it. It is big enough to carry my lunch to work every day. Plus drinks and snacks to take to my kid's games after school. I love it and use it daily.
March 19, 2013
Rated

5

out of

5
 by
Jenigal
Love the zipper
I really enjoy my tote and I get many compliments. I really like that it is washable. I've had it many years and use it almost everyday. The zipper is my favorite part.
March 18, 2013
Rated

5

out of

5
 by
KarenMastro
Great little lunch bag
My middle school daughter has been carrying this lunch bag for 2 years now. It looks sharp and holds a lot because it can stretch a little each way. I can fit a water bottle, ice pack, sandwich and a snack in this with room to spare. The bast part is that it is machine washable and it air dries super fast.
March 18, 2013
Rated

5

out of

5
 by
Xill
Best Product
A lovely bag to carrier your lunch. Your lunch always with you with this great bag.
March 3, 2013
Rated

5

out of

5
 by
aslatt
cute patterns! it fits a lot in there and it is easy to wash!!! :)
April 27, 2012
Rated

5

out of

5
 by
KARENALEXIS
Tote
These are wonderful I use these all year round. Useful for parties & backyard bbq's.
April 16, 2012
Rated

5

out of

5
 by
MeganD
Great lunch bag!
I really like this bag - it's spacious enough to hold lots of stuff, it's flexible enough to accommodate awkwardly sized containers, and when I spilled something in it last week, I could just throw it in the wash. Perfect!
April 9, 2012
Rated

5

out of

5
 by
Nicck
Awesome Lunchbag
Great, stylish lunchbag that keeps food insulated and cold, and is easy to carry. Also good amount of storage, can fit a lot in there.
March 31, 2012
Rated

5

out of

5
 by
reviewer28
Best Lunchbag!
This was one of the best purchases I've made in a while. There's a lot of room for food and icepacks. The material is nice and accommodates a variety of containers/foods. I use it daily and don't know what I'd do without it.
March 24, 2012
Rated

5

out of

5
 by
Bascatore
Just Pack It
The same material wetsuits are made of. Strong enough to tote heavy items. Helps protect glass containers.
March 20, 2012
Rated

4

out of

5
 by
hindsight2020
great little lunch bag
I love that this lunch bag is so easy to clean. It's also very fashionable, and a good size. However, it is narrower at the top, so very large bulky lunch containers may not fit.
March 19, 2012
Rated

5

out of

5
 by
larney
Stylish and durable lunch bag
When my daughter started kindergarten, I stocked up on containers to pack her lunch each day. She loves black and white so I purchased the bag with the floral black and white design. She uses it almost every day. It has a strong zipper, thick insulation and keeps her lunch cool. About two months after purchasing it, the threading started to unravel around the handle. I didn't have the receipt anymore, but The Container Store folks were so nice -- they let me pick out a replacement bag without any fuss. No unraveling on this bag so we are loving it.
March 19, 2012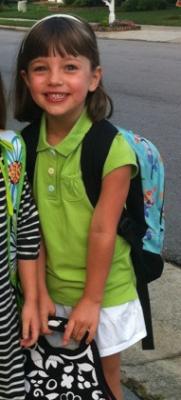 Rated

5

out of

5
 by
mrsmangler
Simply the best
This lunch tote is the best I've found. My husband was so jealous of mine that he asked for one of his own! Keeps food cold and protected, and it fits virtually any size/shape container because of the stretchy material.
March 15, 2012
Rated

5

out of

5
 by
Mauradal
EVERY DAY USE!
I really needed a lunch box that can fit all different shaped pyrex. But also fit in my work fridge!
March 2, 2012
Rated

5

out of

5
 by
paradisefarms
just what i was looking for
I have been looking for a lunch bag that my daughter, who has unique challenges, could use and I could wash. This is it. Very durable.
March 2, 2012
Rated

5

out of

5
 by
Jaycee33
Perfect Lunch Bag
Keeps the cool stuff cool and has plenty of room. I also love that it is easy to store when not in use because it is so soft and flexible. Highly recommend.
February 20, 2012
Rated

5

out of

5
 by
binfan
The perfect lunch bag
Not only is this bag just GORGEOUS - its SPACIOUS and keeps things cool and fresh. Great purchase. I got one in black too.
February 24, 2011
Rated

5

out of

5
 by
socalshopper
Love this lunch bag
Very roomy for my lunch in a plastic container and a bottle of water plus snacks. Best part is the easy to ues zipper and it's machine washable!
February 16, 2011