Rated

5

out of

5
 by
HappyHikerGirl
Works Great
I saw several negative reviews and I wonder if they are using it correctly. I've used my Gleener on many types of sweaters. One key fact: it's best to "gleen" on a somewhat hard surface - I find my ironing board perfect. The bed is too soft. A table will do too, I just find an ironing board perfect.
November 14, 2016
Rated

5

out of

5
 by
firefly35
Great Tool to remove fuzz and pilling
I have a number of sweaters and eventually, they get pilling under the arms. I purchased the Gleener last year and have used tape, rollers and razers (bad decision) but nothing works like this little gizmo. It has its own bag and is the best for removing pilling and fuzz.
December 10, 2013
Rated

5

out of

5
 by
coolandcasual
It Works!
I was skeptical about this item because I have been looking for a fuzz remover that works for years. This one really works. It made my sweater look like new. I am actually looking for things to revitalize.
November 3, 2013
Rated

5

out of

5
 by
mice01
An excellent, effective and ergonomic product
I was reluctant to purchase this product due to the price. However, having now used it only once, I am very happy to have purchased it. It was very effective in removing substantial pilling on a wool coat as well as easy to use. The effectiveness of the product was such that prior to using it on the wool coat, I had considered donating the coat which was only one year old. However, since I've used this product the coat looks good as new. Yes, because of the coat fabric, it continues to pill, but it is easy enough to de-pill as needed.
January 10, 2017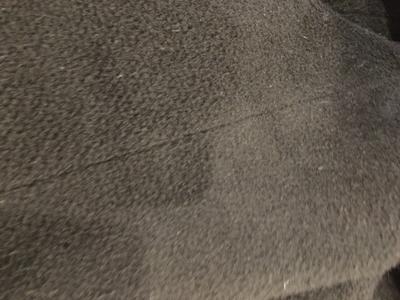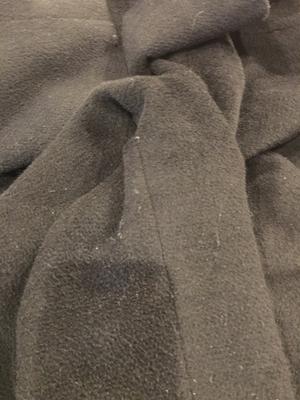 Rated

5

out of

5
 by
SilverCoupe
Excellent Lint Remover
I purchased the Gleener Fuzz Remover because I just got two cats and their hair was really driving me crazy. I wear a lot of dark colors and the lint brush that I already had was useless. This lint brush removes just about all of the cat hair on my clothes, furniture, coats, and chair pads. It works really well!
March 16, 2016
Rated

1

out of

5
 by
Harriet72
Returned
returned it. It does not work for pilling. NEVER use it on a cashmere sweater. It catches and can ruin the fabric.
December 13, 2015
Rated

1

out of

5
 by
visitingshopper
Didn't work for me at all.
Maybe I'm not using it correctly, but it didn't do a thing for my sweaters except snag on them. If the store wasn't over 2 hours away, I would be returning it.
June 30, 2015
Rated

3

out of

5
 by
dmkb1996
Just ok
I'm on the fence about this one. So far I'm not impressed. I think the regular shaver with blades get the pills off better. The gleener won't put holes as easy as a reg shaver would. I do like the lint brush feature and you have a choice of attachments depending on fabric weight. I think this one is going back to store.
June 13, 2014
Rated

5

out of

5
 by
HudsonGirl
Handy
Hate piling, even on my comfy night coat. Also, for anyone who owns a Lab or a Golden Retriever, you will love this. It's the best tool for hair removal that I've owned yet.
May 14, 2014
Rated

1

out of

5
 by
Disneyfanatic
Didn't work
I wanted to get this to help with my cotton knit tops but all it did was spread out the pills instead of lifting them off. Sorry but I don't think this works for all fabrics.
May 10, 2014
Rated

5

out of

5
 by
SKIFVR
Simply the best!
Easy to use. Stores in its own drawstring bag. Works better than any other product to defuzz your sweaters.
April 17, 2014
Rated

5

out of

5
 by
lar719
Great Product
This product really works. Saved many of my sweaters.
April 8, 2014
Rated

5

out of

5
 by
gleanerlover
I love this thing! It works on a ton of items and makes sweaters that are close to retirement look and feel new again. My sister was so impressed with it that she got one too!
April 7, 2014
Rated

5

out of

5
 by
supposedtobemakingdinner
makes knits look new again
This did just what I was hoping for. Sweaters are wearable for not just around house again!
April 1, 2014
Rated

4

out of

5
 by
GeorgiaPeach
Worked well
Worked well - better than the battery operated shavers.
March 29, 2014
Rated

5

out of

5
 by
bc1953
Gleener Fuzz Remover
I was so impressed with the ease and thoroughness of this product I bought one with the refills for my daughter and daughter in law.
March 20, 2014
Rated

4

out of

5
 by
Frannie
Great gadget !
Does exactly what I hoped it would. You just have to remove as you go. The attachment pop off easily so you have to figure out how to use them and then proceed. Handy and helpful.
March 13, 2014
Rated

5

out of

5
 by
mgaugier
Clothes and Lifesaver!
I love this product! It's easy to use, just snap the attachments on and off and you're ready to go. I've tried it on a couple different fabrics and haven't damaged anything yet... but be sure to use the right attachment on the right cloth. I kept the instructions in the convenient little travel bag it comes with. When I'm rushing out to work in the morning this is so easy to use and make sure I'm presentable before leaving the house! I'm even thinking of getting one to leave at my desk at work just in case something happens during the day.
March 3, 2014
Rated

4

out of

5
 by
junghwa
Not a bad fuzz remover
I have one of those battery powered fuzz eaters that I found works great for tougher fabrics like upholstery, but can chew up more delicate ones. So when I saw this I thought finally something that won't eat up my clothing. Well, I tried it on my stretchy yoga pants and it didn't really do anything to the pills and fuzz. I tried it on some upholstery and after putting in a bit of elbow grease it seemed to work out alright. I am hoping it works well on other fabric as well. I like that there is a lint brush on the other end. It makes cleanup easier after you have removed all the fuzz. It comes with 3 different blades and a bag that you can put everything into. I will still have to use my battery powered one but this is a nice alternative to when I have small jobs.
February 27, 2014
Rated

5

out of

5
 by
StephStuph
Works very well
Love it, have gifted a few since I found it a few mos ago. Great on my synthetic fleece and furniture. Must have!
February 18, 2014
Rated

5

out of

5
 by
AlexContainerLover
This is by far my favorite lint solution! It's so much better than those sticky rollers that you have to keep removing the tape from. The velvet side is great for removing excess lint and fuzz from all my coats and sweaters and the interchangeable blades work well with my delicate fabrics. I also appreciate the nice black bag it comes with so I can take it with me when I travel.
February 13, 2014
Rated

5

out of

5
 by
BarbInCharlotte
Really Works
I am a cashmere hound, with every quality and shape of cashmere sweater made. All of them pill eventually. The Gleener works like a charm. If you have only 2 minutes, you can take care of the major pills. If you're willing to spend 5 minutes (far less than the trip to the dry cleaner), you can get them all. Your sweater will look brand new. Definitely worth the $20!!
February 3, 2014
Rated

5

out of

5
 by
Momofboys2
Love this
I have already used this on 6 sweaters and it is amazing! They look brand new and so happy with this purchase.
December 27, 2013
Rated

5

out of

5
 by
Fuzzy46
Finally
Works so much better than any battery-operated fuzz remover I have used. Love the three different sized blades and the pouch to keep them in.
December 20, 2013
Rated

5

out of

5
 by
Sharette
Many Sweaters
My dry cleaners don't removed fuzz on my sweaters (wool & cashmere). Excellent remover -- fuzz is GONE!
November 19, 2013