Rated

5

out of

5
 by
Liz88m
High quality construction
I've had these elfa drawer baskets for many years, and they still hold up. I've even bought the baskets themselves, without the drawer units, to organize the trunk of my car, closet, and laundry room. They are very useful, light, and sturdy.
September 18, 2016
Rated

5

out of

5
 by
lollydan
Original white elfa drawer
Fit an existing elfa rack that I was using for a new purpose. Just what I needed. Nice finish, and fit old frame perfectly.
April 11, 2016
Rated

5

out of

5
 by
BeadKnitter
Excellent efficiency
Using 2 7-drawer frames, these make a great desk with 14 drawers of super efficient storage! They are excellent of excellent quality. And I just love Container Store.
March 19, 2016
Rated

5

out of

5
 by
ONJANEE
Great purchase
I created a perfect storage containers for classroom
July 20, 2015
Rated

5

out of

5
 by
tgt1
GREAT PRODUCTS!!!
I've had some of my ELFA shelving units for over 17 years, still in great shape! I just keep adding to my collection. Don't have to worry about plastic parts breaking and cracking, there are none! Couldn't be happier!
April 21, 2014
Rated

4

out of

5
 by
sleista
solid purchase
I have a number of these in the shelving system. They are sturdy, and work very effectively in my closet. I bought this particular one for my laundry room with the 32 pocket diagonal divider piece. I use it to sort socks and it works beautifully!
April 9, 2014
Rated

5

out of

5
 by
Hiawatha
Oldie but goodie
I've been using these drawers for many years (not since 1948, though!) and have found them most versatile and useful. I've used them, with their frames, in bedrooms, closets, bathrooms, and even garages. They're strong enough to hold almost anything that will fit in them. The baskets have a 35mm mesh (approx. 1.375"), so if you are going to put small items in them you'll need the available plastic liner.
March 24, 2014
Rated

5

out of

5
 by
grammishar
great kitchen storage idea
I purchased two of these to go in the dead corner of my kitchen cabinet. they fit beautifully. they are very sturdy and will work great. I can't wait to install them. I had cannibalized an old kitchen table's sliding mechanism. I plan to use them so the drawers can be slid out to access the contents. will shop again and recommend container store to all my friends
March 10, 2014
Rated

5

out of

5
 by
organizedgirl2
Perfect!
Installs easily, glides smoothly, holds a great deal. I installed the wide basket on the medium glide and it works perfectly.
March 2, 2014
Rated

5

out of

5
 by
Grover
Excellent Product
Wish this product still came in the 16-7/8 x 16-7/8" size. Excellent product & value.
March 1, 2014
Rated

5

out of

5
 by
JenNiemann
Great look
This basket looks great and is also really durable.
February 19, 2014
Rated

5

out of

5
 by
JJR1
Elfa Drawers
Installing an elfa closet system and am repurposing an existing elfa tower. We currently have a combination of shoes and drawers and need all drawers for its new purpose. We used the tower in a previous home and have used it for years in our current home. The new drawers are exactly the same as the drawers we bought 15 years ago.
February 18, 2014
Rated

5

out of

5
 by
Veet
extra drawers
Added more drawers years after our initial purchase....proving the flexibility and ease of the Elfa system. Easy to upgrade with little or no waste by having to completely over when your needs change.
February 13, 2014
Rated

5

out of

5
 by
bandmom53
Performs exactly as expected
These narrow 3 runner drawers are just the right size to hold my large bottles of laundry detergent and other cleaning supplies. I have 2 of them along with a narrow 1 runner drawer in a drawer frame on casters so I can move it around as needed. I added the laminate top for addition shelf space. BRAVO Elfa! We are pleased with all of our Elfa components.
January 27, 2014
Rated

5

out of

5
 by
Annie13
Great addition
I love these drawers for everything from jewelry, to clothes, to shoes!
July 25, 2013
Rated

5

out of

5
 by
heartlander
These are great
I have had two sets of Elfa Drawers and freestanding shelves for many years and they are awesome. Started out serving as dressers, then became storage in pantry and bedroom closet. Now holding holiday decorations. Two thumbs up! When buying, be sure to get at least two different sizes of drawers - it really makes them all that much more useful.
April 16, 2013
Rated

5

out of

5
 by
shawls1
great in the laundry room
These baskets are the perfect size for a load of laundry. And love to be able to use the vertical space in my laundry. Maybe these will help encourage my kids to sort!
March 25, 2013
Rated

5

out of

5
 by
TheTraveler
Fantastic
I love my elfa drawers. I chose the white baskets that you can see through easily. I love them. They fit nicely in my closet, and hold a lot of things. I have various sizes for different clothing.
March 18, 2013
Rated

5

out of

5
 by
Clairelizabeth
Well-designed storage drawers
I have a sewing studio and needed to organize my fabrics so that I could open a drawer and see all the fabric choices in a particular color or type of fabric. I make quilts and collect small pieces of fabric (under a yard) and needed to organize one color family of fabrics in each of the drawers. These Elfa frames and drawers allow me to accopmplish my 'getting organized' goal.
February 27, 2013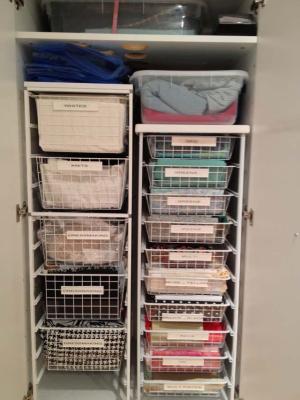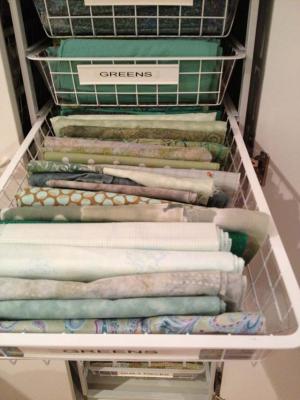 Rated

5

out of

5
 by
GMX5
Versitile- Sturdy
Versitile drawers for frame, 3 sizes available. Sturdy liners, clear, available.
February 23, 2013
Rated

5

out of

5
 by
OrganizedMom13
Great way to organize kitchen cabinets
I purchased 4 of these to put in 2 of my bottom kitchen cabinets - along with the pull-out tracks - and I couldn't be happier. We have deep cabinets, with a tiny 2nd shelf, and it made storage really unorganized and difficult. With these installed, we can easily get to items and keep them all in an organized place. Wish I had discovered these years ago!
February 18, 2013
Rated

5

out of

5
 by
threadplay
The Love of My Life
Other than my husband, the Elfa Storage System is the most reliable and dependable relationship I have. Love, love, LOVE IT! I am a professional quilt artist and both my office and studio are chockful of Elfa. I love the flexibility and symbiotic possibilities of the components.
February 17, 2013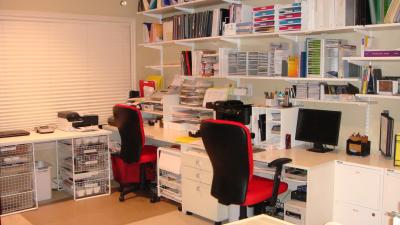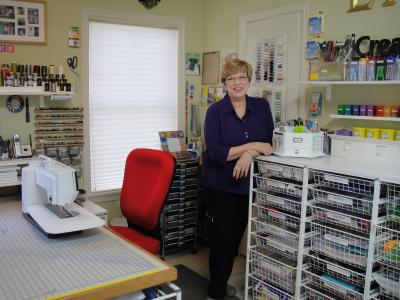 Rated

5

out of

5
 by
danser
Perfect size
This is my year to get things organized, and this size is great for my beading and other art supplies!
February 8, 2013
Rated

5

out of

5
 by
Kainebee
Great kitchen storage
Extremely sturdy. I use these for my deep cabinets so I can just pull the whole basket out to get what I need instead of digging around and things spilling out.
December 7, 2012
Rated

5

out of

5
 by
Pittsburgh
An Unusual Use for a Drawer but it Works Great
Perfect size for misc frozen foods in our chest freezer. It sits on top of the bulk frozen. Easy to get in and out.
December 1, 2012
Rated

5

out of

5
 by
LadyBonita
10 years and still look like New
10 years ago I purchased seven 5 Drawer Shelves on rollers for my genealogy papers. I added the Pendiflex folder guides and used them for several years as 'filing cabinets'. I also added the Mica tops for additional work space.. I loved the ability to remove the drawer I wanted to work on and carry it to me desk. After reorganizing my genealogy into binders, I coverted my Elfa drawers to hold supplies for my new business, custom machine embroidery. The ability to roll the entire cabinet over to the sewing area made me more efficient. Some of the shelves went into other area: closet and kitchen. They are so veratile, I can use them anywhere and they keep their great look ... even after 10 years and three moves from Texas to Arizona to Nevada they still look brand new.
April 27, 2012
Rated

5

out of

5
 by
Misheezy
Easy to use!
These drawers are very easy to use, and the larger size is great for filing! The grid drawers make it very easy to see everything in the drawer without having to open it and dig through.
April 27, 2012
Rated

5

out of

5
 by
SewALot
Fabulous Fabric Organization!
As a quilter and embroiderer, I have lots and lots of fabric that I have to store in my small sewing room. The Elfa open drawers allow me to categorize by color and see sample fabrics before I even open the drawer. They hold a great deal and as I get more fabric, I've added additional units! Love them!
April 27, 2012
Rated

5

out of

5
 by
tifhermon
filled a need
I had more shallow baskets on the sliders in my new cabinets but the plastic containers I had in them kept falling out, so I needed deeper ones. These fit the space perfectly.
April 27, 2012
Rated

5

out of

5
 by
MBinSC
Excllent for existing slide out shelves in kitchen
I have slide out shelves in my kitchen cabinets which work great for large items - but simply place the Elfa drawer on top of the slide out shelf - and you've got a slide out basket !! I can now use my slide-out shelves for smaller items and they don't fall out all over when I slide the shelf out. No installation - and the Elfa baskets are 20.75" long - which must be the standard depth of a kitchen cabinet - they fit perfectly and are available 4 different widths - i used 2 different sizes in my kitchen.
April 13, 2012