Rated

5

out of

5
 by
nikkij
A perfect product!
I discovered The Container Store about a year ago, my only regret is I did not Discover it sooner. The Elfa Mesh dresser is a perfect product. the quality is top-of-the-line you will not be disappointed. it's perfect in any space big or small. Not to mention its design is fabulous it's not an eye sore, so it does not need to be hidden away. This product is a game changer when it comes to living organized! its versatility is endless and most importantly assembly was simple and stress free!
January 18, 2017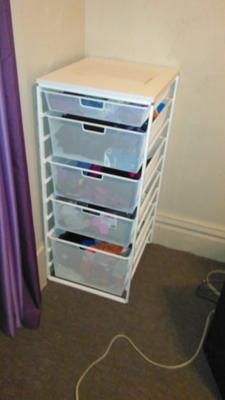 Rated

5

out of

5
 by
Littlemoma
Perfect complement to my wide elfa dresser!
I had bought the wide elfa dresser but quickly realized I needed more to fit all our clothing. I purchased this and it's the perfect size for womens clothing (especially tops), underwear, and fitness gear. I was also able to fit in some towels on the 3 runner drawers (We don't have a linen closet in our tiny apartment). I also bought the Flip Fold Jr Laundry Folder and the size it folds clothes into is perfect for this dresser.
October 8, 2016
Rated

5

out of

5
 by
Jackiexf
just save my life
as a student in new york, live in a small apartment, this drawers just save my life. I bought two in my closet, perfect solution for small space, and organized!!!
April 25, 2014
Rated

5

out of

5
 by
Grannmarie
Storage made easy!!!
My husband's workbench was always a mess! Plastic drawers were constantly falling out and things were hard to find. These drawers are sturdy, slide easily and mesh walls hides what's inside but still allows enough view to find things quickly.
March 19, 2014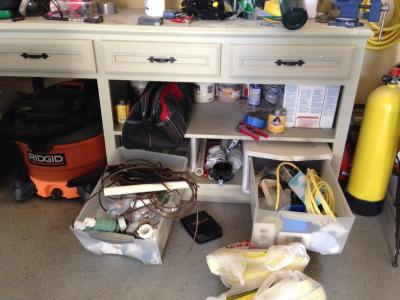 Rated

5

out of

5
 by
ALC65
Lots of storage
Easy assembly and I like that I can move it around. My closet is so much more organized now that I have this dresser and it holds so much stuff. I may purchase another for my husbands side of the closet!
March 4, 2014
Rated

5

out of

5
 by
quilter2
My Elfa Solution
The Elfa drawers with the Melamine top is the perfect solution for my fabric stash. Quilters have lots of fabric. If it's not organized and easily accessible the search for just the right fabric can waste precious quilting time and cause frustration. My new Elfa drawers allow me to sort my fabrics by color, size, & style. The Melamine top is the perfect place for my music player, fancy pin cushion, and quilting tools. The Elfa mesh chest of drawers are a welcomed addition to my quilt studio.
February 28, 2014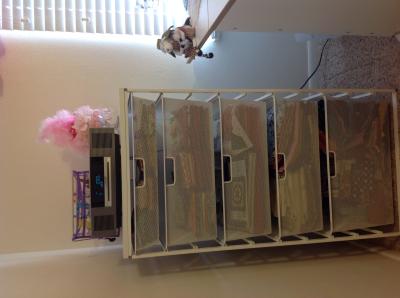 Rated

5

out of

5
 by
TNT8
Great set of drawers
This was very easy to put together, and each drawer holds a lot. The drawers have a very easy glide. I would recommend getting the stoppers so that you don't accidentally pull the whole drawer out. The wood top looks great and is also very sturdy. I also got the scarf/tie hooks that easily hook onto the side to hold my purses. All in all another great Elf product!
February 23, 2014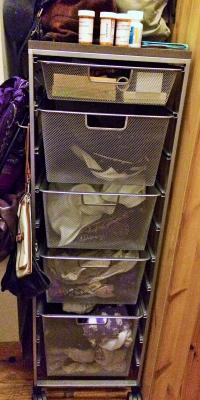 Rated

5

out of

5
 by
Noone
Excellent Purchase
Provides exactly the clothes storage space I need. Fits neatly into the closet. Easy-glide drawers.
February 15, 2014
Rated

5

out of

5
 by
KristaKJ
Love this for a reach in closet!
This is perfect for clothes for a reach in closet. My kids bedrooms are small so I don't like having a dresser taking up space. This unit is perfect because it easily fits all their clothes and easily fits into a standard closet no problem. Plus the solid top is very helpful for storing other items. Added bonus - super super easy to put together! No screws or assembly really - just attaching four bars that get pounded in using a rubber mallet. Brilliant! This could also be useful for a walk in closet, laundry room, garage, etc...
January 24, 2014
Rated

5

out of

5
 by
Painang
Very easy to assemble and so easy to install.definitely will recommend.
July 19, 2013
Rated

5

out of

5
 by
Eileenp56
Perfect closet drawer system
We purchased Elfa closet systems about 7 years ago when we remodeled and loved them. We just relocated and purchased new Elfa closet systems for our new home. Nothing can compare! They're great!
May 4, 2013
Rated

5

out of

5
 by
sisi
so much storage room!
I love Elfa in general and I used the Mesh dressers in all my walk in closets. They hold sweaters, tops, pants and anything you can think off. You can see your things very easily! They slide with ease and have stoppers!
April 27, 2013
Rated

5

out of

5
 by
WorldTraveler
My Favorite Organizational Item!
I make jewelry and this cart is perfect to help me organize the dozens of small jars of beads and other supplies. I use all 1-runner drawers and found the perfect small containers for my beads. I can find exactly what I want instantly and have them all sorted by color. I don't know what I do without this terrific cart!!
April 27, 2013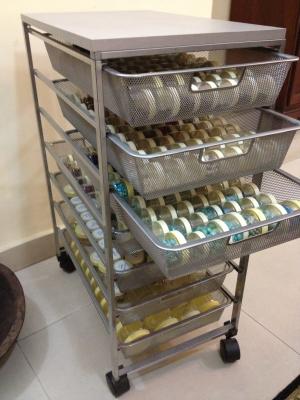 Rated

5

out of

5
 by
roxie0102
Cheapest Kitchen renovation. EVER.
I redid my sad, tiny pantry using Elfa and it was like having a whole new kitchen for $303! I had one of those tiny old pantries with fixed shelves that are only half the depth of the pantry, and a bi-fold door that chewed up half the space even while open. The combination of shallow, fixed shelves and this type of door was eating up precious storage space! The pantry was too small for to buy an standard flat door, but I was able to custom order a pre-hung, flat door (think regular lcoset door) for about $100 at a big box home improvement store, and then the fun really started!! Now that the door opened all the way, I was able to pull out my sad, tiny shelves and put in the free standing Elfa drawers. I was able to stack two, and still allow room on top for large paper items (hallelujah, the paper towels have home!!) and still have tons of pull out storage, for everything from my kitchen towels (which were formerly homeless in my two-drawer kitchen) to lunch bags and foil, to baking items, canned goods etc. It was like the heavens opened up and sang! I thought I would have to completely re-do my kitchen in order to get this much additional storage, but making over my tiny pantry made a huge difference! AND - with a flat door, I was able to add the over the door storage as well... Now canned goods and bottles have a home. I know that $303 on shelving isn't cheap, but it's a lot less expensive than redoing a kitchen to improve storage, and meal prep and making snacks have become so much easier with the improved organziation. I even save money on all the duplicates I used to buy becasue the things I knew I had in the pantry for certain were the ones that fell on my head or toes when I opened the door :-) PS - buy the rubber mallet to use with assembly. It helps, you don't want to damamge your beautiful brand new, shiny, fancy drawers!!
April 26, 2013
Rated

5

out of

5
 by
shopperky
Great for a closet!
This mesh dresser is slim enough to fit in a small walk-in closet and the mesh prevents the clothing from snagging. I would highly recommend this item.
April 4, 2013
Rated

5

out of

5
 by
haas
perfection
this shelving system completely reinvented my tiny brooklyn closet. it is total perfection.
April 1, 2013
Rated

5

out of

5
 by
Dublingal
Drawers are Great for Small Closets!
My kids have tiny bedrooms and over Spring Break this week, we cleared them out and reorganized with these Elfa Drawer sets. The kids LOVE them. Normally I would have called a handyman but I decided to assemble them myself. They were SUPER easy to put together.
March 28, 2013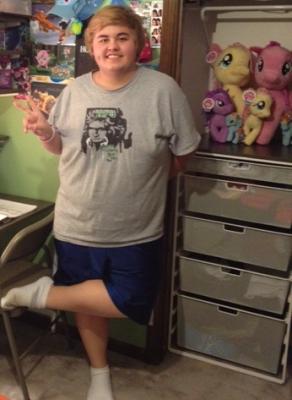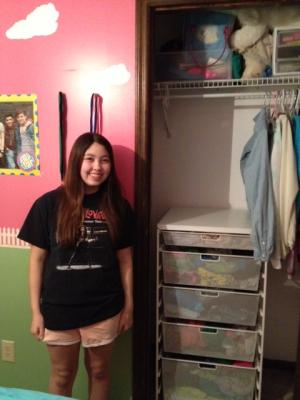 Rated

5

out of

5
 by
annhr
This dresser made my closet organization so easy. Feels sturdy and looks great.
March 27, 2013
Rated

5

out of

5
 by
Luv2organize369
Best Purchase
I love the organization and ease of these. I have several in my walk in closet & am very happy. You do have to assemble but its not difficult.
March 19, 2013
Rated

5

out of

5
 by
Century
Love this unit
I keep different colors and weights of paper in the drawers in my office closet. Some drawers are fairly full and heavy, but the drawers never pull out of the slides (like on a competitor's product). They pull out easily, and I wish I'd known about these earlier so they'd be the only brand I'd ever purchased. I highly recommend this unit to help you stay organized. Get more than one!
March 18, 2013
Rated

5

out of

5
 by
MIWAMom
Love the drawer system
I purchased a platinum mesh drawer stack on casters to fit in a closet where there is an alarm panel behind it. I never actually access the alarm panel, but obviously can't build over it. I LOVE THE DRAWER SYSTEM. It is so solid, the drawer stops work perfectly, and I can get so much more in each drawer than I anticipated. I will be working to add these to most of my storage areas that need them. COMPLETELY SATISFIED.
February 23, 2013
Rated

5

out of

5
 by
spacepig
Dresser in a Pinch
I bought this to serve as a makeshift dresser since my wardrobe is ever expanding. Does the job perfectly. Easy to put together and the drawers slide like a dream. Love the table top on this too. Only drawback was that the stoppers were really difficult to put on the top row--the rack is really close to the top and I couldn't manage to get my fingers in there--so the top drawer doesn't have a stopper. oh well. Not the biggest deal.
January 11, 2013
Rated

4

out of

5
 by
waitingforgigi
Excited to organize my closets
I saw this product on HOME Organizing with Alejandra Costello. I trusted her opinions so I ordered four of these to use inside closets. It is probably too early to give a proper review of the use of the product, but so far, I like it. I want to comment on the help I received from one of your costumer representatives. My son had put the drawers together incorrectly, so I called costumer service. The gentlemen who helped us was quite helpful. I was thinking we could not fix the problem, but he was so friendly and competent. I think you could improve this product immensely by providing good drawer dividers that fit the drawers well. I am considering purchasing the desk with drawers as a vanity but cannot find good dividers to fit it right now. Thank you.
January 6, 2013
Rated

5

out of

5
 by
ccalb
happy with my purchase
I was indesicive about whether to purchase a new chest of drawers for my bedroom or go with closet shelving. Very pleased with my purchase and the look of the bedroom that is more spacious now. Mesh dresser in the closet looks good and functional. One of the containers was damaged in packing, helpful customer service provided a new one without hassle in three days. I like working with this company!
December 23, 2012
Rated

4

out of

5
 by
cari
great use of space
Overall the dresser is great. Good size, and large baskets. The top could be a bit more secure.
July 27, 2012
Rated

5

out of

5
 by
Mamy
LOVE!
These elfa "dressers" are absolutely amazing! I bought two for my closet and loved them so much that I bought another one for my hall closet--and recently purchased four of them for my craft room! These dressers are so great--the drawer sizes can be customized, and I love that you can easily take a drawer out and carry it elsewhere if needed. The white mesh looks so nice but also makes it easy to see the contents of a drawer. These dressers have maximized the storage space in my closet and also cleared up a lot of space in my actual dresser. Even though I have seven of these already--I see more of them in my future! Fabulous product!
March 31, 2012
Rated

5

out of

5
 by
goldstr
Great System
I bought this to put in my bedroom closet for extra storage space and I really like it. I highly recommend getting the solid top for it since acts as an extra "shelf" to put things on.
March 26, 2012
Rated

5

out of

5
 by
Getawaygalsd
Elfa Dream
I recently had to downsize living spaces and did not have room for a dresser. Elfa to the rescue. Was concerned everyone was going to see my clothing, but the design takes away from my worrying about who sees what I have stored.
March 25, 2012
Rated

5

out of

5
 by
Grayout
Great space maximizer
We have this corner in our basement that, quite frankly, is a bit frightening. It is only about 2 feet wide, and back in an area, which is dark. We bought this system for that corner. We have stored our paint cans and supplies, extension cords, hooks, etc., and thereby have eliminated a great deal of clutter. An added benefit is that I no longer have to send my husband down there to retrieve an item out of fear of being attacked by phantom cobwebs!
March 24, 2012
Rated

5

out of

5
 by
lasvegasgirl
LOVE & Storage!
I am a quilter and have been eying these for quite a while. Let me just say... I LOVE THESE dressers. They work perfectly for my large spools of thread and other supplies. the drawers glide easily & they look great in my studio. I just might have to buy more when my store in Las Vegas opens in May. I am so excited to finally have a store here, can't wait!!!
March 19, 2012