Rated

5

out of

5
 by
Holls811
Drinking glasses
I bought these for my son and nieces for Christmas. They absolutely love them!
December 24, 2015
Rated

4

out of

5
 by
JailasMom
Bang for your buck
I bought this for my 8 year old. She loves it. She drinks everything from it, except milk. I'm just concerned milk won't clean out as easily as juice and water. Overall, worth the 5 bucks.
June 11, 2014
Rated

3

out of

5
 by
Realmomof3
Let's be practical
These glasses were an impulse buy in the store. As soon as I saw them I thought how fun! My kids will love them! Well they did, and fun they were ... until it came time to clean them! There isn't a straw brush long enough or thin enough to get into these things. The water left inside after I ran boiling water through them took a week to dry and I had to shake out water droplets repeatedly. Bottom line the fun factor on these is 5* but the clean up factor is 1* which is why they ended up a 3. Come up with a disposable version and I'll be first in line!
April 25, 2014
Rated

5

out of

5
 by
funtoshophere
Great idea
I gave this my neighbor's son. I got the biggest smile. He immediately asked his mother for chocolate milk and drank it in front of the mirror.
April 11, 2014
Rated

4

out of

5
 by
SaraSkates
Fun Glasses
I got these glasses for my boy's Christmas stocking. They are a lot of fun and well made. They are creased in just the right places so you can figure out how to use the "glasses". Make sure you clean them right away (that's a no brainer, right?) and they are a bit tricky to dry. For what they are, this was a good purchase.
January 3, 2014
Rated

4

out of

5
 by
slymox
Fun for all ages
Got these for the three grands, ages 5 1/2 to 8. Everybody loved them. Overheard Gramps saying he wanted some and before the end of the evening one pair had been "borrowed" by one of the moms. Great fun!
December 25, 2013
Rated

5

out of

5
 by
MannerPanner
So fun.
Apparently these are fun for kids. But let's be honest. I'm an adult. I bought these for myself and a friend. We used them to drink margaritas at a restaurant. The cold drinks made our ears cold, but the glasses are hilarious and fun. Best $3.99 I've spent in a while. :)
June 7, 2013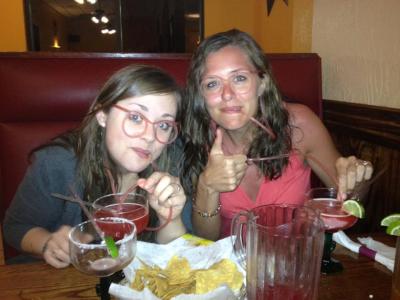 Rated

4

out of

5
 by
luckyduck
Super fun glasses
I bought these for my son's 9th birthday party. The boys loved them and had lots of laughs with them. it is a bit tricky to clean out the straw since its so long, but worth the effort!
April 26, 2013
Rated

2

out of

5
 by
RatherBeInNYC
Cute, yes. - but....
I actually picked these up in-store the other week for my partner who is a big kid at heart, and these did excite him! They're cute & fun, but they're difficult to keep on, and become VERY stiff when drinking cold drinks, making them even harder to deal with. As other reviewers have noted, they are very difficult to clean (if anyone has suggestions, please let me know!), and it can be equally difficult to ensure all soap residue is cleared out. Because of these features he ended up throwing them away. HOWEVER...for four bucks they do make a 'cute' stocking stuffer for kids (or kids at heart), and cheap enough to be a one-to-few time use item.
December 28, 2012
Rated

5

out of

5
 by
brendao
Lots of fun!
My girls had a blast with their new "drinking glasses"
December 26, 2012
Rated

5

out of

5
 by
NanaJoyce
Fun and cute all in one!
I bought these for a friend's three children and they really love them! I love finding unique gifts for kids and these fit the bill!
April 27, 2012
Rated

5

out of

5
 by
nishae
Kids loved this!
Bought 2 of this item for my 2 kids (12 & 9) and they loved them. They use them almost daily! I had to buy more for a few of my nieces and nephews (ages 2-6), because they love it too.
March 19, 2012
Rated

4

out of

5
 by
ama1
have a little fun!
Bought two pair of the drinking glasses for my grandsons, 2 and 5. Once they figured them out they had a blast. Of course it was even more fun to blow bubbles with them! They are a bit hard to keep behind the ears, but all in all a fun time. They had the most fun watching each other.
March 11, 2012
Rated

3

out of

5
 by
messymom1
great fun for one use but hard to clean
this is very fun and cute but it is very hard to clean. Goes skunky very fast. Kids do also run and chew on it for fun.
February 28, 2012
Rated

5

out of

5
 by
dilly207
Tons of FUN!
My nephews (5 & 4-1/2) opened these Christmas morning and immediately needed some chocolate milk to try them out. They are a little tricky - their heads are a little small still, but worth it! We all had tons of laughs helping them figure them out!!!
December 28, 2011
Rated

4

out of

5
 by
NYCorganizedmom
To hard for an 4 year old
I bought this with my daughter yesterday. She has to hold the straw and drink at the same time. Not so easy for a 4 year old.. I think it's better for an older child
November 26, 2011
Rated

5

out of

5
 by
MamaofPete
A Lifesaver!
I originally bought this as a stocking stuffer, but ended up giving it to my daughter early. She was hospitalized and needed to drink fluids on her own before she could be released. I had my best friend run home to get the package. She absolutely loved them and the glasses got her drinking! Iâ¿¿m definitely thankful I had it on hand!
December 14, 2010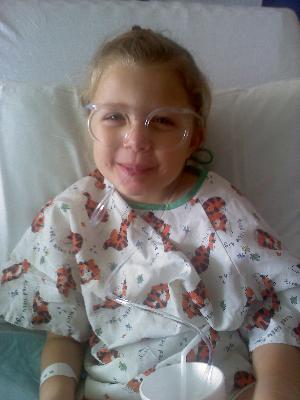 Rated

5

out of

5
 by
maggiejean
Fun Stuff
When we saw these in the catalog with stocking stuffers, we knew we had to get them for our grandkids. We couldn't wait till Christmas and gave them the glasses on Thanksgiving. They all enjoyed them. We should have bought a couple more for the "big kids" too~
November 29, 2010
Rated

3

out of

5
 by
Gilda
Fun for kids
Kids seem to have fun drinking with the straw and watching the drink go around their faces.
November 29, 2010