Rated

5

out of

5
 by
BobbyV
Lego scene display!
I've built several different kinds of these Lego displays. I built a wedding one and gave it with a bow on top and it was a huge hit! Its so versatile, I've also built a series of them to remember landmark events in my life and I have them on the shelf alongside photo frames. They're so cool to look at because the entire cube is transparent.
January 11, 2017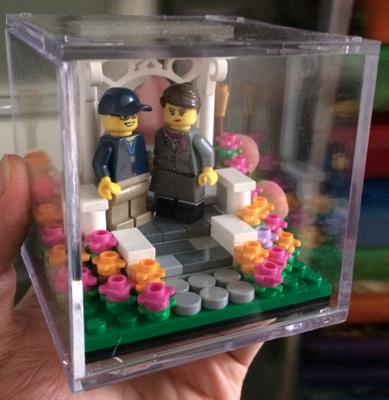 Rated

5

out of

5
 by
SCDoxieMom
Just what I was looking for.
Quality is without rival and size and ease of use don't compromise the security of the item on display. Will be ordering more!
December 17, 2016
Rated

5

out of

5
 by
slkrabbit
So many pucks
My husband and I have acquired quite a collection of hockey pucks, so we have a lot of these cases. They are easy to stack and display our pucks.
March 29, 2016
Rated

5

out of

5
 by
k9lover
perfect for more than sports stuff
I needed a small "display" case for a cast of my deceased pet's footprint. My vet took an impression of my pet's foot pad in clay and when it dried I wanted something to put it in that would protect it. Sounds morbid to some people, but I treasure this little token and this case was perfect. I don't actually have it on display but it does keep it from being destroyed and it's not something I can replace should something happen to it.
February 6, 2016
Rated

5

out of

5
 by
MatthewDelaney
Baseball Cube
I have purchased 100+ of these over the last 12 months for my son's home run balls, game balls, team balls for winning state championship, etc. They are great. I do wish there was a way to get a discount as a POP member and when I buy them in large quantities.
May 31, 2015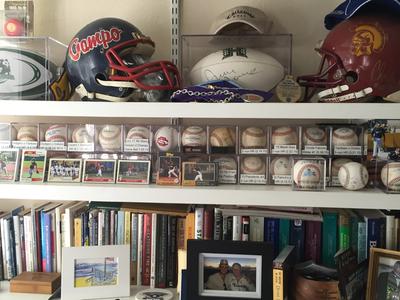 Rated

5

out of

5
 by
neko4474
Great for hockey pucks!
I have been searching for hockey puck cases for my husband and my hockey pucks (of HUGE rival teams, the Philadelphia Flyers and Pittsburgh Penguins) and never found something that I liked or it was just too expensive. These are so affordable, are easy to open/use, and are the perfect fit for a hockey puck! Great product and will definitely buy more of these as we accumulate more pucks!
March 21, 2015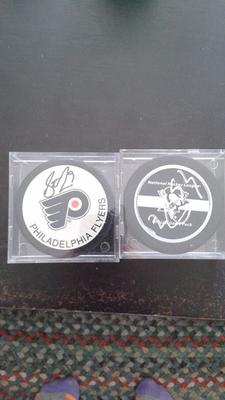 Rated

5

out of

5
 by
TLCME
Golfy
I bet you didn't know you needed a golf ball cube, did you?? Why would one need a cube for their golf ball? In my case, we actually DID have a need. My son had a souvenir Cape Cod golf ball that he'd received years ago on the occasion of his first mini-golf hole in one. It's been rolling around his bureau top ever since. But now, that lil sucker is encased, stationary, and decorative. Thanks, Container Store!
June 23, 2014
Rated

1

out of

5
 by
Starling
Not what I expected
In describing the cube, The Container Store did not make clear (pardon the pun) that two sides of the box and its lid were open. I had expected a box and its lid to be closed on all four sides. That's not what I got; so it didn't serve my purpose for purchasing the cube. I had intended to use the boxes to store jewelry.
June 3, 2014
Rated

5

out of

5
 by
jwietl
Bubba Ball
The collection features two times Masters champion Bubba Watson and professional golfers from five tours.
May 4, 2014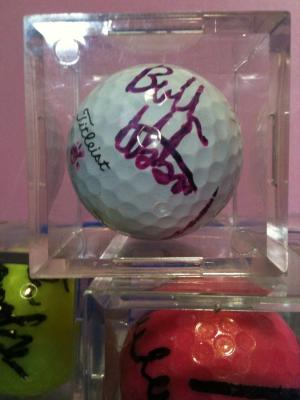 Rated

5

out of

5
 by
apmom37
It does the job. My son received a replica Stanley Cup ring as a gift. I truly wish that there was a box in between the size of the golf ball box and baseball box to display it.
May 2, 2014
Rated

5

out of

5
 by
BearyPotter
Great display
This was the perfect size to protect and display a small LEGO Harry Potter in Potions class kit. It is the latest of many acrylic cases that hold my Harry Potter LEGO kits collection.
April 26, 2014
Rated

5

out of

5
 by
Dntb26
Ideal solution
These display cubes are an affordable and convenient solution for our game room. We can now proudly display our baseballs.
April 19, 2014
Rated

5

out of

5
 by
HoleinOne
Golf ball cube
My husband got a hole-in-one and needed something to display THE golf ball. He drilled a small hole in the cube and attached it to the bottom of the framed certificate. What a great way to display!
April 7, 2014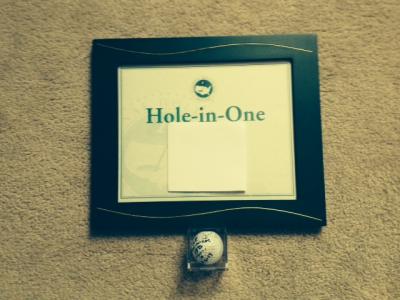 Rated

5

out of

5
 by
GemCollector88
Perfect Display Every Time!
These display cubes are the perfect displaying medium offered for any collector. From Arachnids to Zeolites, all your collectables remain protected inside this clear shell!
March 23, 2014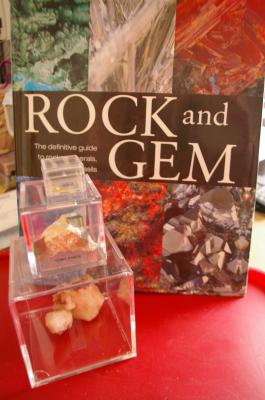 Rated

5

out of

5
 by
ReneG8
Golf Ball Cube
I actually bought this to display precious minerals.
February 16, 2014
Rated

5

out of

5
 by
HockeyPrincess
So hard to find puck display holders in South Florida and at such a good price.
July 6, 2013
Rated

5

out of

5
 by
HomePlate
Great for gifts
We purchased 4 dozen of the baseball cubes for an event. They all came in perfect condition and were a great addition the the autographed baseball that was placed inside. No more smudged names!
April 28, 2013
Rated

5

out of

5
 by
LemonGirl
Perfect box for artwork
I purchased three of the baseball cubes for my daughter's art project. They were the perfect size, very pristine and good quality. I knew the Container Store would have exactly what we needed.
March 23, 2013
Rated

5

out of

5
 by
eastmeetswest
perfect fit
My husband has begun a collection of hockey pucks and I hate just seeing them piling up. Ordered one just to try it out and I am now going back to order A LOT more haha. Good value at a good price.
June 8, 2012
Rated

5

out of

5
 by
mandylyn
Affordable and perfect for the job
My husband attends the Cubs convention every January. The baseball cases are perfect and affordable solutions for the collection he is growing. They keep the balls dustfree and in in view. They hold the year's convention pin nicely inside, too!
April 29, 2012
Rated

5

out of

5
 by
TheMom
Quality boxes
I've purchased several of these over the years for my son's baseball collection. They are great quality boxes and durable.
March 19, 2012
Rated

5

out of

5
 by
Meeg
Baseball display case
Best size and price I've found for baseball display cases. I've purchased >20 of them and will keep coming back.
March 12, 2012
Rated

4

out of

5
 by
crazypeanut456
helpful
i paint and make models and these little display cases are exactly what i was looking for to display my perfections :=].
March 4, 2012
Rated

5

out of

5
 by
genevieve
stores an antique emu and an ostrich egg
I've inherited an antique emu and an antique ostrich egg and wanted to display them. These boxes are ideal.
March 2, 2012
Rated

5

out of

5
 by
steph216
I love this store!!!!
This small cubes are awesome to keep small mementoes save and easy to find.
February 16, 2012
Rated

5

out of

5
 by
NMFlyTyer
AWESOME!
I purchased the Small Ball and Puck Display Cubes to display the Classic Salmon Flies that I tie. The cubes are the perfect size and make attractive displays.
October 1, 2011
Rated

5

out of

5
 by
EMLAZMD
GREAT FOR MY DUNNYS!
I put my Dunny collectibles in these with a little tack and they are great. Minimal, and cost effective.
August 20, 2011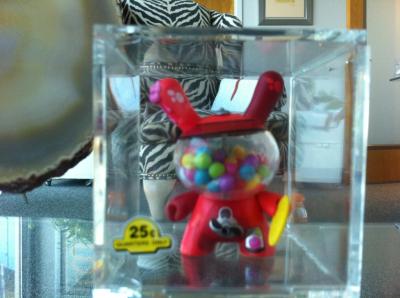 Rated

5

out of

5
 by
JENNYSUE
PERFECT
I like the seamless profile. The boxes are classy and subtle enough to blend with my decor.
August 7, 2011
Rated

5

out of

5
 by
Mamatwoboys
My son feels like an All-Star
My son has played baseball for the last year. Each game the coach gives out the game ball to an MVP. My son feels like such an All-Star when I get him a display box for his MVP ball! They are inexpensive but mean so much! Love it!
June 25, 2011
Rated

5

out of

5
 by
Ladygolfer
Golf Ball Cubes
I love these little things. I use them for awards at golf events. People are very suprised to get them. "Wow ! where did you find these?" is often heard. I wish there was a container store near me I would spend hours in it.
April 29, 2011