< Return to Product Page
Customer Reviews
Bigso Synchronicity Stockholm Desk Pad
Overall Rating:
Customer Reviews
Rated

3.9

out of

5

 by

12

reviewers.
Rated

5

out of

5
 by
happynewhouse
beautiful
great looking desk pad. My daughter loves it. I would recommend it.
July 20, 2015
Rated

5

out of

5
 by
Designer31
Serves it's Purpose!
I really like this desk pad because I have a glass desk and it's nice to able to out my labtop on and not have my desk get finger prints or smugges from using my labtop.
May 29, 2014
Rated

5

out of

5
 by
Hoss
A nice compliment to a desk
I love this desk pad as it not only protects my desk from marks and scratches while I work, it also looks really nice.
January 9, 2017
Rated

1

out of

5
 by
OrganizationMadeSimple
Not made properly
I am a longtime customer of the container store and I LOVE their products. I use this collection in conjunction with elfa for my office and am obsessed with the great quality, look and price point - its all perfect. I was excited for the desk pad to come, but when I opened it, the "non slip" surface on the back was very sticky and more like tape or glue than "non slip grip". I decided to try it and it stuck to my desktop and then left residue on the desktop when I pulled it off. It also pulled off a chunk of my desktop. I threw it out - totally not what I was hoping for. There is a chance that perhaps I got one that was not made properly, because the container store usually has outstanding products, but if not, then I would not recommend this product to anyone unless you plan on permanently sticking it to your surface. I also waited several months for it because it was backordered, so it was kind of a let down. Again, it could have been a fluke, as I really love the container store products and use projects in this collection ALL THE TIME. I probably have over 50 Stockholm products in my office, so I was surprised by this one experience.
November 6, 2016
Rated

2

out of

5
 by
kittyglitter
Not as terrific as I'd wished
It's cute, but the textured surface of this desk pad makes it useless for what I needed -- a writing surface. I need to put several sheets of paper underneath whatever I'm writing on so as not to be annoyed by the texture. If it was smooth, that would be a different story. It also needs to be twice the size, but my bad for not measuring first. It also doesn't lay flat on my desk.
December 22, 2015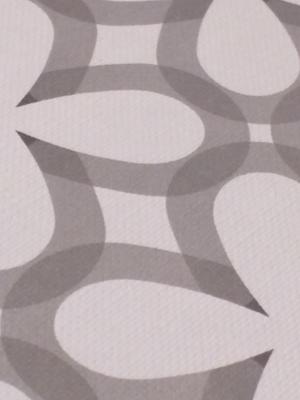 Rated

5

out of

5
 by
Bonbonx3
Cute!
Sturdy, versatile, functional and cute as can be. I love it!
March 18, 2015
Rated

4

out of

5
 by
MMD1
Attractive, inexpensive option
I like the style of the desk pad and the colors. I wish it were slightly larger. I noticed the non-slip backing in the product description and while technically correct, what it really means is that the entire backside is sticky! That is not what I wanted. I bought it for the flat surface (vs. others with pockets on the edges for a calendar) to protect a painted surface. I didn't want it to stick to the surface. It was so cheap, I didn't bother to return. I just put low profile felt furniture protectors along the edges of the backside so it doesn't stick but also doesn't slip. Problem solved but product description somewhat inaccurate
February 28, 2015
Rated

1

out of

5
 by
ScrapQueenJenn
Poor design & functionality
First, I did not read the description close enough to notice it is made of paper. Good quality paper but still paper. So, it protects the desk but needs it's own protection. My daughter put a glass on it and the condensation left a water mark. It can not be cleaned because it's paper. The other issue was that it's a textured paper. So if you are writing/drawing on it the texture shows through. It should be something plastic or leather or anything cleanable really. Paper is just not a good choice for this product. Wish I could return it.
January 27, 2015
Rated

5

out of

5
 by
loutigger
Desk Pad
This is a great desk pad. There are many colors to choose from.
May 19, 2014
Rated

5

out of

5
 by
SherryS
Love it!
What a nice and colorful way to protect my wood desk top. I should have ordered 2!
March 24, 2014
Rated

4

out of

5
 by
ChristyKat
Great Colors & Price!
Wanted to add some fresh spring colors to the office so bought a few of these for the gang. Very nice, sturdy. Only wish they had some kind of water protection - if you're eating at your desk or having water or a coffee/tea and you get some on the mat it will stain. I got some clear "shelf" paper and covered them. Dulls the color a little but better than having stains all over it!
March 24, 2014
Rated

5

out of

5
 by
goldent
Perfect Desk Pad
I ordered a green one first and tried it on my elfa desk shelf and it worked so well I order two more, one in orange and one in blue and absolutely love them. It protects the desk shelves and looks great too. Great new product
March 9, 2014