< Return to Product Page
Customer Reviews
bobino Rubber Cable Wraps
Overall Rating:
Customer Reviews
Rated

4.8

out of

5

 by

140

reviewers.
Rated

5

out of

5
 by
Susiehomemaker
bonino Cord Wraps
These are another great item from the Container Store. In this day and age there are a lot of cords thrown in the drawers and with these cord wraps the cords are wrapped and stored in a very small area, easy to access and neat as a pin! Again, I love these and will get more as gifts! Thanks for all of these great things! I love they come in different sizes too!
April 22, 2015
Rated

4

out of

5
 by
PamBro
Really Helpful when traveling
I have tamed my Mac cords with these cord wraps. They are perfect for wrapping and going!
March 19, 2015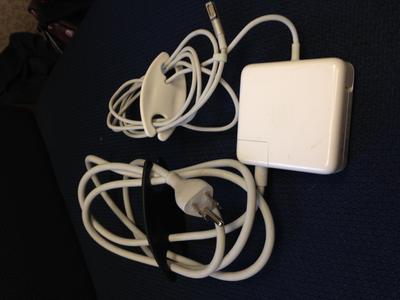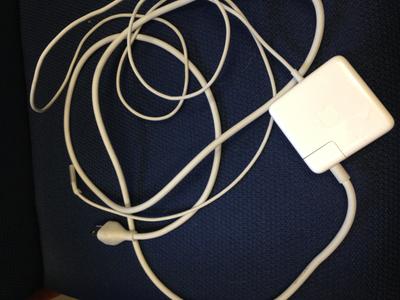 Rated

5

out of

5
 by
mrsladuke
awesome product
love these cord wraps! so easy to use and they keeps cords nice and tidy!
March 17, 2015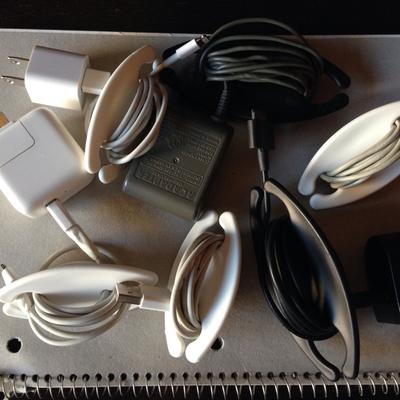 Rated

5

out of

5
 by
nurse80cam
Perfect cord wraps
I ordered these for our ear buds. The small ones worked perfect for those. So much better than getting tangle up in my work out bag or purse.
February 23, 2015
Rated

2

out of

5
 by
Hawaiigirl
Not a great cord saver
This is bulky and does not lie flat. Not worth it.
February 16, 2015
Rated

4

out of

5
 by
Sharks90
Good for the right cord...
Perfect for earbuds WITHOUT a microphone. The mic is too long for the small Bobino -- although the packaging on the small one says its for earbuds. The same goes for the power cables. I had to go up to the large Bobino from the medium to store my power cables.
January 20, 2015
Rated

1

out of

5
 by
LydiaF
Not for Shure earbuds
I ordered the small for my Shure earbuds. These have a heavier cord and the small does not hold them. Works with other earbuds I have however if using these for storage, would be nice if there was a slot on the side of it to keep ends in to keep cord tight and keep from starting to unravel.
January 19, 2015
Rated

5

out of

5
 by
MrsBee0214
LOVE
Greatest way ever to corral cords! Ordered one to try, ordered 4 more!
December 21, 2014
Rated

4

out of

5
 by
indyjane
No frills but works well
I bought this to tidy up cell phone charger cords. It works well, and is lightweight. It also keeps the cords from getting too tangled when you need to take your charger along in your bag. Simple, cheap solution.
November 29, 2014
Rated

5

out of

5
 by
KHDM
Repeat purchase...
Decreases stress by eliminating the need to separate cords...
August 27, 2014
Rated

5

out of

5
 by
BJ428
Perfect!
These cord wraps are perfect for traveling and even for just storing your cords. I used the medium ones for the charging cords for tablets and smartphones. Before I threw them in a ziplock bag and they got all tangled up. No more! I even got them to use for our headphones, we don't use ear buds. This solved the problem perfectly!
July 8, 2014
Rated

5

out of

5
 by
busygal
Perfect solution to a low-tech need
We first got the bobino cord wrap for its designated use (hold earbuds, which it does very nicely). But recently I discovered that the product (medium sized one) provides the solution to one of my life's annoyances: tangled micro-blind cords! We have very tall windows and the blind cords have always been a tangled mess. No more! They are now all neatly wrapped on their bobinos.
May 29, 2014
Rated

4

out of

5
 by
kimmiegibbler
Easy to use
Very easy to use. They work exactly as advertised. Very useful.
May 6, 2014
Rated

5

out of

5
 by
andirey
So simple, so essential
This is one of those items that I never knew would be so amazing until I got one. It's such a simple idea right, but man is it useful! I got one red (small) for my headphones that I was previously wrapping around my fingers into a kind of bundle, but just stuffing into a purse pocket so it would turn into a tangled mess anyway, and two whites (mediums) for my USB charging cords - one for my 'old' cord, and one for my 'new' cord aka lightning cable. I realized I should have gotten three whites for my extra lightning cable I keep at the office. Guess I'll have to purchase another :) These are just so helpful and convenient, and a steal of a price!
May 3, 2014
Rated

5

out of

5
 by
GGH21
Great Product
I purchased several different sizes of these Bobino Cord Wraps and I love them. They really keep the cords for my iPad and Kindle neat and untangled when I travel. Great Product!
May 3, 2014
Rated

5

out of

5
 by
Westie
An oval-shaped lifesaver!
This is a godsend for trips to the gym. It has saved me countless cumulative hours of frustration by preventing earbud tangles, which have been added to my workouts. One could even call it a weightloss device! Friends and perfect strangers have asked where I got it, and I always point them in the right direction.
April 29, 2014
Rated

5

out of

5
 by
aidfabulous
Great Products
OK - I was one of those people that just took their headset and threw it in her purse. When it came time to use them, I was fishing out a long tangled cord. No more. With Bobino, I wrap the cord and no more tangles. I am able to plug in quickly and easily. No more frustration (that I caused). I highly recommend these. I have more than several around the house preventing tangling of my cords. You will not regret this purchase.
April 26, 2014
Rated

5

out of

5
 by
allawishish
Love it
My mom got me a few of these for christmas and I love it for keeping my phone charger in my purse!
April 25, 2014
Rated

5

out of

5
 by
KMAC5665
Cords are finally organized!
I carry my charger cord and earphones for my iPhone in my purse. I was always battling with the cords getting tangled. Now with this product they are organized. I love them!
April 6, 2014
Rated

5

out of

5
 by
riShells
Perfect size
This cord wrap is a perfect size for earbuds. A little longer than a 9-volt battery this cord wrap fits into a purse easily and is bright enough to find in a crowded backpack.
March 24, 2014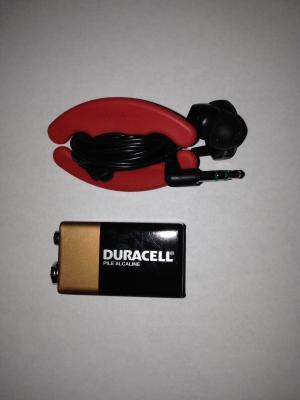 Rated

4

out of

5
 by
CleanItUp
Great for organizing cords
I bought a few of these in medium for all my cables sitting around. These work great for charger type cables (little thicker than ear buds). Then I used my label maker to put a label on there to say what it goes to (i.e. ipod charger). Had to buy some more!
March 5, 2014
Rated

5

out of

5
 by
slcgodwin
Best invention ever!
Before I purchased my Bobino cord wrap, I had a box full of tangled up usb cords, phone charges, keyboard chargers....you name it, I had a cord for it! Now, thanks to Bobino, I am all nice and neat. No more tangled messes in my box! I have each cord wrap labeled for identification and no more guessing. You can never have enough of these little guys! Thanks so much! Happy in Clearwater!!!!
February 23, 2014
Rated

5

out of

5
 by
MrsMcK
Solved my problem!
I purchased the small bobino for coralling my earbuds in my purse. Works so much better than stuffing them in the little fabric bag I was using. I love The Container Store!
January 14, 2014
Rated

5

out of

5
 by
Maxlinix
Perfect Solution
Finally, someone came up with a better way to organize cords that get tangled all the time in my backpack or carrying case when I travel. Love this product!
January 14, 2014
Rated

5

out of

5
 by
PostMBAOrganizer
Such a no brainer - how did I live without them?!?
I purchased a set of each of these bobino Cord Wraps - one for me & one for my boyfriend. We literally use them every day and I am wondering how we lived without them before. Helpful for me for corralling cords in my purse as well as for my boyfriend when we travel. Such an easy win for any tech loving person on your gift list.
December 27, 2013
Rated

5

out of

5
 by
angrymeows
Great for organizing
Works as advertised. Great to turn a drawer full of tangled up cords into a tidy storage area. I plan to buy a couple larger ones as well.
December 26, 2013
Rated

3

out of

5
 by
CINN6
its ok
I travel for work often and thought this would be good for my chargers. The tiny one is actually very good for the ear buds. However, the one for the chargers is only ok. It works for travelling but once at the destination, it is not worth wrapping around each and every time you are finished with the chargers. It comes down to a personal choice - its good but probably would not buy it again - except for the small one.
December 12, 2013
Rated

5

out of

5
 by
LovesABargain
Fabulous!
My husband is an electronics nut so there are cords and wires all over my house. Even though my husband didn't want to give up his twisties (like found sometimes on bread wrappers) he had to admit these bobino cord wraps are the best. Ordering a slew more!
December 11, 2013
Rated

4

out of

5
 by
SFKD
Great Organizer
This works well for my USB cord. Less so for my earbuds, which require unraveling frequently.
December 2, 2013
Rated

5

out of

5
 by
Trish2012
so handy
these are great for containing my iPhone cords, eReader cord, ear bud cord, etc. Great that they come in various sizes.
December 1, 2013