< Return to Product Page
Customer Reviews
Oversink Strainer Board
Overall Rating:
Customer Reviews
Rated

5

out of

5

 by

8

reviewers.
Rated

5

out of

5
 by
ChattyTucci
Oversink Stainer Board
This Strainer is awesome! I love rinsing and chopping Kale right in one spot over the sink! Not only is it great to rinse your fruits and vegetables but the drainer itself folds up for easy storage.
January 9, 2017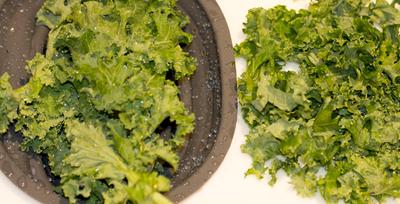 Rated

5

out of

5
 by
ladybug892
This thing is seriously genius. Now I don't have to switch between a bunch of different cutting boards and there's less clean-up after food prep, too. This makes prepping my meals so much easier.
March 26, 2016
Rated

5

out of

5
 by
Bean84
Timesaver
Perfect for cutting, rinsing , and straining fresh fruit and veggies. Saves time transferring items from cutting board to strainer - less mess too!!
March 27, 2014
Rated

5

out of

5
 by
shzildj
Great product!
This strainer/cutting board fits perfectly over our veg sink. It's so easy and convenient to chop things up and slide them right over to the strainer. Storing this is even better! Our regular strainers are a pain in the neck to store, but this is super easy and is stored right with the rest of our baking sheets. I would definitely recommend this to a friend.
March 11, 2014
Rated

5

out of

5
 by
Sunny24
Great Product
The board doesn't sit straigt across my sink, but it's due to the way the sink is made, but I am still able to use it. It sits conveniently between the microwave and refrigerator, no bulk, at hands reach. Great for any kind of peeling/cutting you can think of, easy to clean.
July 11, 2013
Rated

5

out of

5
 by
tkelly
Brilliant!!
My husband and I eat strawberries all the time! This product is prefect for washing and cutting our strawberries quickly and easily with no added mess!!
April 27, 2013
Rated

5

out of

5
 by
hoffshar
Great assett
It fits perfectly across my sink and is so easy to clean.
April 18, 2013
Rated

5

out of

5
 by
dawnpatrol
great tool
This cutting board is big enough to be useful but not so big to be bulky. The handy colander makes it easy to transfer and rinse chopped foods. It is easy to clean because the colander is removable and easy to store because the colander is collapsable. I like the handles as well. Using it over ths sink saves counter space too. Good value!
March 8, 2013