< Return to Product Page
Customer Reviews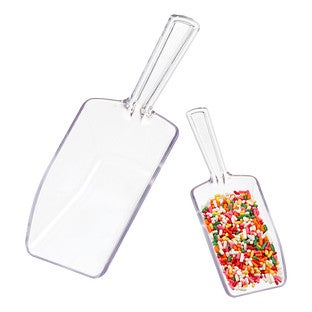 Clear Plastic Scoops
Overall Rating:
Customer Reviews
Rated

4.8

out of

5

 by

39

reviewers.
Rated

5

out of

5
 by
Onyx
Perfect size scoops
I went with the 1.1oz size. They are perfect for scooping flour and sugar into measuring cups and leveling them off! I love the variety of sizes the store offers.
January 28, 2016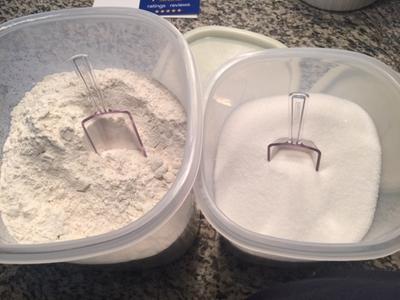 Rated

4

out of

5
 by
Hines
Scoop Sizes
I had so much trouble initially deciding which size would be best to scoop pretzels and other snacks. I was trying to match a few other scoops we have in our office and figured that I would try the smallest size. The smallest ones are ridiculously tiny - I couldn't stop laughing when I opened the box (which was huge and had so much packing material for such a small item). It would probably hold 5 M&Ms. I found a photo of the scoops somewhere online and am now able to more confidently purchase them. The scoops are a great quality, made with heavy clear plastic.
November 4, 2015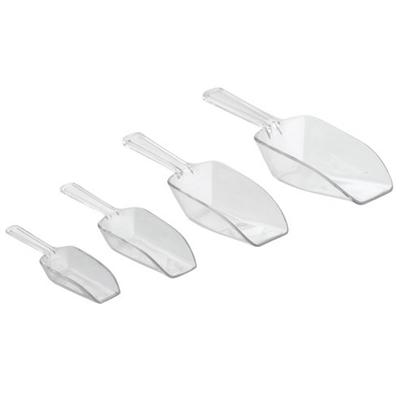 Rated

5

out of

5
 by
nurse80cam
Love them!
These scoops are great. I have a variety of sizes and use them for everything from granola to bath salts. I buy a few and then come back and buy a few more!
February 23, 2015
Rated

3

out of

5
 by
FrequentBaker
Plastic Scoop Size
Although I'm happy with the quality of the scoops, I'm having a very difficult time purchasing the size I'm needing for the contents in my canisters. The first set of 8 I purchased were way to small. The next set are just a bit too big. I'm afraid to try the size in between those two. It would be extremely helpful if every size offered were shown on the site in actual size. A person can not tell from the pictures exactly what size scoop they're purchasing.
February 10, 2015
Rated

5

out of

5
 by
KraftyGal
Clear plastic scoops
Love the large scoops. Not sure about the tiny ones though. The large ones are used for scooping out my sugar, flour and cornmeal.
January 24, 2015
Rated

5

out of

5
 by
LoveLife
Scoops
I love these scoops, Inexpensive & available in a variety of sizes. Bought these for the office so everyone's hands aren't going into communal snack bowls. Also love to add this as a gift when I'm giving snacks or goodies at the holidays.
July 5, 2014
Rated

5

out of

5
 by
Shoegal7768498
Good Scoop
I bought the small scoop to use for ice. It is a little small for ice, but it works so that you only get a few ice cubes per scoop which is perfect. I will be purchasing another scoop as well for a gift.
June 23, 2014
Rated

5

out of

5
 by
Watuzi
Mini Scoop
This scoop is perfect to scoop birdseed from the container to the little opening in the feeder. No more messes.
April 7, 2014
Rated

5

out of

5
 by
HollyCG
Scoop
I purchased this to replace the tongs for my ice bucket. I had been looking for an appropriate scoop for quite some time and only found one at The Container Store. It works wonderfully and is sturdy.
March 27, 2014
Rated

5

out of

5
 by
summercamp
Scoop
These little scoops are great! We keep them in clear containers with various items, such as nuts. They are a handy way to serve items quickly.
March 19, 2014
Rated

5

out of

5
 by
Pinkchic518
Great Scoops
I recently reorganized my entire kitchen, and got these scoops for all my flour/sugars/cornmeal etc. They are very sturdy, thick plastic and love that they offer so many sizes! They make baking so much easier!
March 17, 2014
Rated

5

out of

5
 by
rdow
Just what I was looking for!
The mini Clear Plastic Scoop was JUST what I was looking for! It is the perfect size to use in my mason jar filled with baking soda! Thanks Container Store! It was just what I was looking for :o)
March 6, 2014
Rated

5

out of

5
 by
Jjmitchell94
Great scoops!
I got new cannisters for my dry goods during a pantry organization project and I thought a little scoop would be a great way to keep the contents clean and ready to use - I bought a set of 12 clear scoops somewhere else and they were okay but they were a little rough on the edges and I wasn't thrilled. I needed a few more and I thought I would try again to find some nicer scoops - score! These are sturdy and well made and I'm so happy with them! I bought different sizes for various materials and I may need to replace my original 12! Very nice, great price.
March 5, 2014
Rated

5

out of

5
 by
Lexiengton
Perfectly Adorable!
I am a sucker for tiny things, and I bought some of the smallest ($.99) ones to keep in my tea canisters (also from here!). A) they're stinking adorable, B) for a tea lover like me, one scoop is the perfect amount to fill my tea ball or bags for single servings. They store nicely inside the containers and are just all around great!
March 4, 2014
Rated

5

out of

5
 by
candylady
loving the plastic scoops
These plastic scoops were perfect for use in my candy buffets I create for my families events such as, grandkids birthday parties, my husband's retirement party. I got several different sizes to go with the jars!
February 28, 2014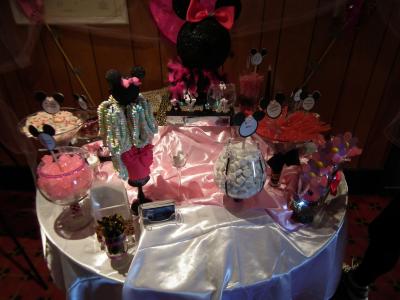 Rated

5

out of

5
 by
bgoldie
Scoop
Started eating granola and Yogurt while on vacation and this scoop works great to scoop the granola
December 9, 2013
Rated

5

out of

5
 by
PetTheBlob
Love these scoops!
Great to use for pantry items when baking! A lot less mess!
November 7, 2013
Rated

5

out of

5
 by
Sailor757
Clear Plastic Scoops
Perfect for leaving in ice bin in freezer - doesn't get cold, handy for dispensing ice cubes into glass
September 7, 2013
Rated

5

out of

5
 by
LaurElle
Clear Plastic Scoops
They are the perfect size for my cannisters. Use one for sugar and the other for flour.
July 11, 2013
Rated

5

out of

5
 by
Ceme
Great value
NOT disappointed with this purchase. We created a granola station in our kitchen. Weekly we make fresh granola for the entire family (and friends) for breakfast, snacks, and toppings. We purchased nine Montana Glass Jars (because of their airtight seal and big opening). While shopping, we decided to get scoops for the jars. These scoops came in various sizes (about 1 cup, 1.5 tablespoons, and 1.5 teaspoons where what we wanted) and they easily fit in the jars, so we got 9 of them too. Reasonably priced compared to the metal scoops.. Because these scoops are clear, they sit nicely in the glass jars without interferring with the jars content. Durable pastics that's easy to clean and dry.
June 4, 2013
Rated

4

out of

5
 by
Tennis30
Perfect!
These scoops were a great purchase. I use them in my laundry room to scoop my detergent out of decorative containers.
May 3, 2013
Rated

5

out of

5
 by
JellynTea
Worth the price
These are great. I use it to scoop my rice from the bulk storage containers I bought in the store too.
April 26, 2013
Rated

4

out of

5
 by
tryingtooorganize
Great price for the product and works well for exactly what it is for.
March 25, 2013
Rated

4

out of

5
 by
WooWoo
Make Your Life Easier in the Shower and Bath
These little clear scoops are a life saver! I use them in my bath salt containers (so the salts don't get clumpy. I use them with my Jo Malone body scrub - again, so water doesn't get into the Vitamin E/sugar/salt scrub. It's the perfect size.
March 20, 2013
Rated

5

out of

5
 by
cat7252
Perfect scoop for homemade laundry detergant
I purchased the .7 oz scoop to use with the glass slant jar that I also purchased from Container Store. I love them for my home made laundry soap! :)
March 5, 2013
Rated

5

out of

5
 by
Duke2
Great Product
The scoops are great and have many uses. We use one for Ice, nuts, candy. etc. Sturdy and durable. I wish we had a container store in Utah. Their products and service are 5 star.
February 21, 2013
Rated

5

out of

5
 by
Dee1201
Great Purchase
I bought a few of these to use for my bath salts. They are great buy. They are very sturdy and economical. They fit quite well in my canisters.
February 7, 2013
Rated

5

out of

5
 by
lafox
great for candy bars
Very easy to use and lots of uses! I will be using them for my son's wedding.
October 8, 2012
Rated

5

out of

5
 by
Vanesa
Dispensing easy
I love this. I have one in each of my pantry jars for all my dry goods. Makes it so easy and avoids mess to scoop in measuring cups
April 26, 2012
Rated

4

out of

5
 by
Kwil
Well made product. It does the job. Recommend it to anyone.
April 20, 2012