< Return to Product Page
Customer Reviews
White 4" elfa utility Shelf/Trays
Overall Rating:
Customer Reviews
Rated

5

out of

5

 by

12

reviewers.
Rated

5

out of

5
 by
jBarker
Easiest & most affordable Elfa shelf option
with this shelf there is no need for brackets or pins, or screws or any of the other miscellaneous pieces you need in order to add a simple shelf to your Elfa system. --Changes and moves are Quick and easy. --Having made it a shelf/tray was genius! -- The steel surface makes it great for garages and kitchens yet gives a Very clean and streamlined look when used in closets as it takes up less space than the other Elfa shelf options.
April 13, 2015
Rated

5

out of

5
 by
romille
Nifty
I got the 4" version. It is installed as a tray directly beneath the bracket for the shelf above it. I have a utility board installed directly below the tray. This creates a perfect little nook for storing some small items above my craft table, and makes great use of the little gap between the board and shelf.
March 2, 2015
Rated

5

out of

5
 by
happyhome3
Great shelf
I needed a shelf to hold detergents above the dryer. This shelf looks nice next to my washer. 10" is just enough space and I can still reach the buttons on the dryer panel. It also is easy to wipe clean and looks nice because of the shiny appearance.
August 5, 2014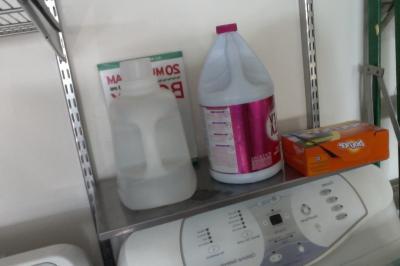 Rated

5

out of

5
 by
BusyCrafter
So useful.
I have several of these and use them as trays to hold thread spools, re-ink bottles for stamp pads, small glitter jars, and many other things. I'm crazy about these..
June 22, 2014
Rated

5

out of

5
 by
queenofelfa
Very convenient size
I first picked one of these up in the clearance section because it had a little scratch. Now I have 7 on the side wall of my pantry, and will have 6-7 in my master closet. See pictures. They are the perfect size for my cookbooks, and obviously hold a lot because I have each of them full with books. I also have various stock pots and large cooking bowls on them. In my master closet, they'll be the perfect depth for hats, purses, jewelry trays. etc. So far I've always used them as shelves, but you can also mount them upside down so you have a lip.
April 12, 2014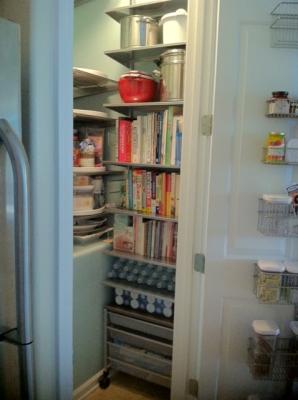 Rated

5

out of

5
 by
SkinCraftOrganics
Perfect!
I love these little shelves! They are just the right depth for little things and do not interfere with your works pace since are not deep - so all those little things you need are right there, close at hand, but out of your way so you can work!
April 3, 2014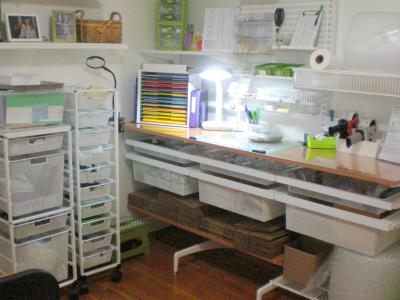 Rated

5

out of

5
 by
YFC11357
Great Find And What I Needed
I needed a shelf that would not project out into the wall from the back of my elfa desk - no more than 3 to 5 inches. It is to hold the power strip and other wirings so it won't be on the floor or on the desk top. Due to lack of space, my desk is 36 inches wide and couldn't waste desk space. Plus didn't want the wirings on the floor because of small children always wanting to hide under the desk when playing.. This was just what I needed. My many thanks to the designer of this shelf/.tray.
March 4, 2014
Rated

5

out of

5
 by
pb218
Love Elfa
Elfa is so versatile. It is nice to be able to add on extras like this shelf to an already established system.
February 16, 2014
Rated

5

out of

5
 by
Mish
Very useful.
I painted the garage floor and installed Elfa shelving and utility components. Very happy and keep going back for more components.
October 26, 2013
Rated

5

out of

5
 by
DLTX
Wheel Reinvented.
I've had all kinds of shelving for my studio, but these have to be the best shelving for artist and crafty people. The shelf is designed to cup-hold small items but it can also support large bulky item (like paintings). I found the slim profile of the shelf great for organizing an easily messy space, by keeping everything just one item deep.
September 10, 2013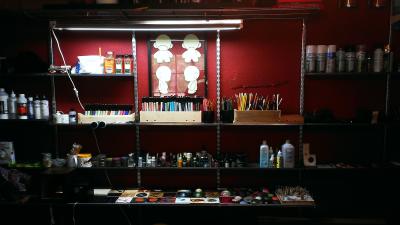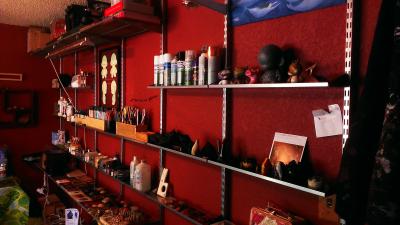 Rated

5

out of

5
 by
JulieInNJ
Just picked this up this weekend
Just picked this up over the weekend to add to our utility piece. It's perfect for us to keep our vitamins/supplements on.
April 16, 2013
Rated

5

out of

5
 by
1organized
Multi-use shelf
I bought this shelf the day it came into the Frisco store to use with my "At Home Specialist" designed plan for laundry room storage. It is perfect! I had modified my plan, with the original 12" ventilated shelf extending out from the wall and interfering with opening my washer. The 10" shelf just fits without interference.
March 20, 2013