< Return to Product Page
Customer Reviews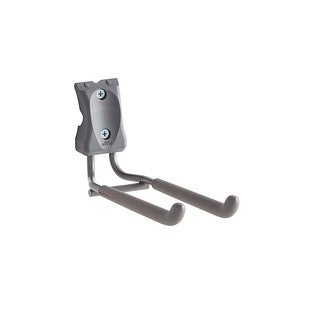 elfa utility Straight Handled Tool Hook
Overall Rating:
Customer Reviews
Rated

5

out of

5

 by

12

reviewers.
Rated

5

out of

5
 by
Sunjo
Great Invention
All these hooks that go on the track are amazing. We just had our garage remodeled and these hooks made it so much easier to get organized. I tell you, Container Store has really figured things out right!! I have pretty much organized my whole house with their products. They are great quality and looks awesome too!!!
April 27, 2012
Rated

5

out of

5
 by
EveryClosetElfa
Strong and effective
Strong enough and skinny enough to hold. I have 3-100 ft extension cords wound up and hanging on this hook and the hook is snapped into Elfa top rail. The dimensions in the description are spot on.
January 19, 2017
Rated

5

out of

5
 by
sumitradevi
Most versatile utility component
This hook is the most versatile Elfa utility component - it can hold everything from tools to golf sets to tennis racquets and more!
January 1, 2015
Rated

5

out of

5
 by
OurHouseProject
Rakes and shovels and edgers - oh my...
You can't really review this utility hook without reviewing the track system with it... Here is what I like about the track and utility hook system: The tools are off the floor and neatly stored on the wall. The tools are easy to access. The tracks and hooks seem to be made from quality materials. It seems strong. Itâ¿¿s flexible. Both the track and the utility hooks were easy to install. It took less than an hour to get it installed and all the tools hung (or is it hanged?)
May 3, 2014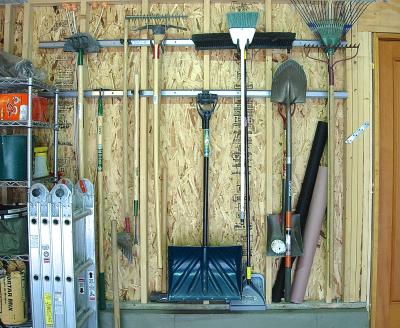 Rated

5

out of

5
 by
AmyLovesElfa
Love these hooks
We have four kids and I recently overhauled one side of the garage to hold all of the kids' stuff. Love these hooks. Work great to hold a variety of things, from a ripstik to lawn chairs.
April 29, 2014
Rated

5

out of

5
 by
scwasaff
Most Versatile Utility Hook
We just reorganized our garage with the Elfa track and utility hooks. I found that the most versatile hook is the Straight Handled Hook. We used it for most of our equipment. And even used it to hang our bagged lawn chairs. All of the Elfa components are very sturdy and high quality.
March 12, 2014
Rated

5

out of

5
 by
DeannaD
You Need These!
These hooks are sturdy & strong and will hold several heavy tools -- or just about anything else -- at once whether mounted to the wall or used with the elfa track. I love these things. I prefer to call a handyman, but I mounted the elfa track, these hooks (and some others) myself. Elfa makes it easy.
February 12, 2014
Rated

5

out of

5
 by
Johnson811
Just right!
I have several of these in my garage. They are perfect to hold the 2 dozen hockey sticks we have.
August 21, 2013
Rated

5

out of

5
 by
Containerstorejunkie02
Amazing!
We have this set in our garage! It makes organizing and finding things in the garage so much easier! It also allows more space in the garage since it lifts items off the floor! I love it! Love container store!
April 2, 2013
Rated

5

out of

5
 by
Captain420
Great to clean up the Garage!
This handy gizmo has taken all my tools off the floor, and has them neatly organized on the wall. So much better than "just a hook" this little baby can handle many tools at once, so I didn't need one-per-rake, shovel, etc. Highly recommend for anyone who wishes to claim their garage space back from clutter creep.
March 18, 2013
Rated

5

out of

5
 by
lavendarlulu
Unconventional Use!
I bought 3 of these utility straight handled hooks to use in our office/hobby room to hang our guitars on. They work perfect! They are narrow enough to hang the guitars by the neck and much more versatile than the conventional guitar hanging hooks.
March 19, 2012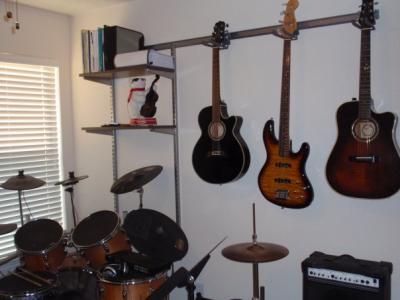 Rated

5

out of

5
 by
honiell
elfa straight handled tool hook
Does what it ways it will. All these elfa utility items make you garage look great. Highly recommend.
February 24, 2012