What is

?
elfa is our best-selling modular shelving and drawer system that can be customized to your needs and your space to help you get organized. It can be used in any room of the home, including a closet, office, garage or pantry. elfa brings beauty, ease and order to your home for a fraction of the cost of custom built-ins.

Roll over the features below to learn more.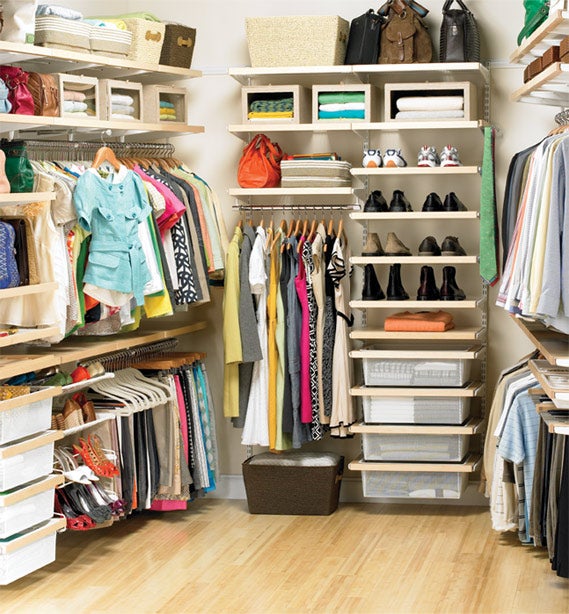 Exceptionally strong epoxy-bonded steel components.
Choose from white or platinum elfa components.
elfa decor solid wood accents add warmth and beauty to your space.
elfa offers the look of custom built-ins, without the cost.
Items are easy to access with elfa.
Gliding accessories, such as these shoe racks, bring items front and center.
Enhanced visibility.
You can see the items you're storing with elfa, so you save precious time in the mornings.
elfa is customized to suit your unique storage needs.
You can adjust the location of shelves, closet rods and drawers or add on to your solution as your needs change.
elfa maximizes vertical space to create more room for storage.
Unlike the single rod and shelf found in most homes, elfa maximizes every inch of space and keeps most frequently used items front- and-center.