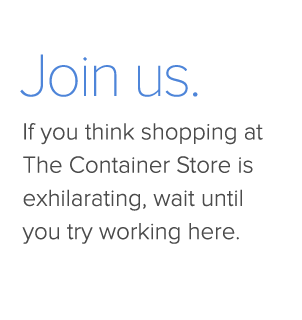 Search Positions
We have store locations coast to coast and our Home Office and Distribution Center in the Dallas/Fort Worth Metroplex. Search locations by state and if you see an open position in your area that matches your interests and qualifications, please submit an online application.
Search Results
Colorado
Find your place.
Whether you find your place in our stores, Distribution Center or Home Office, you'll experience a culture like no other.
Our employee-first focus truly sets us apart and is just one reason so many employees choose to build their careers with us for years. To see our culture in action, watch our videos.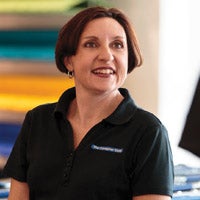 Most employees begin their careers with us in our stores. Many continue to build their careers there for years since our stores are the lifeblood of our business and offer countless opportunities and new challenges. Not to mention the fact that working in our stores is just plain fun!
Customer service is The Container Store's core competency, so hiring GREAT people who are self-motivated and team-oriented with a passion for customer service is key. We place so much importance on service that every first-year, full-time employee receives about 263 hours of training - the retail industry average is about seven hours. And of course, the training continues throughout an employee's career.
Read More


Our salespeople do not work on commission; instead, they're paid by the hour with wages far above the retail industry average. Salespeople are encouraged to work as a team to help solve our customers' storage and organization challenges. Whether working in a visual sales position merchandising the store, or as a salesperson working with customers, every store employee's experience is equally exciting.

We are proud to be an Equal Opportunity Employer.

Review physical requirements.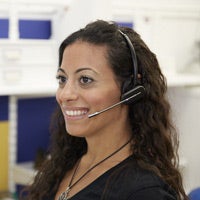 The Container Store's Customer Solutions Department is located within our Home Office in the Dallas/Fort Worth Metroplex. The experts in our Customer Solutions Department assist customers on the phone, through email and via Live Chat on our website. These employees place orders, answer questions and handle all shipping and product questions our customers may have.
This department operates much like one of our stores, incorporating our unique culture and Foundation Principles™ in the day-to-day business. Employees receive extensive training related to our products, systems and service. Customer Solutions Department employees also enjoy unique benefits such as chair massages, dry cleaning services, on-site café that is subsidized by the company, and more!
Read More


We offer full-time and part-time opportunities. A position in this department requires excellent communication skills, strong technology skills, attention to detail, professionalism, a passion for helping others solve their storage challenges and a strong sense of urgency.

The Container Store is consistently seeking exceptionally qualified applicants. We encourage you to apply even if you are not responding to a job announcement as we continually review applications for both current and future needs. We are seeking people who are comfortable with the Internet and e-commerce. Candidates should also have experience in some of the following areas: sales, customer service, email and call center interaction.

We are proud to be an Equal Opportunity Employer.

Review physical requirements.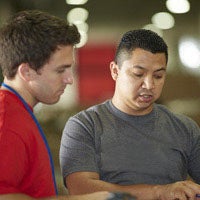 Our 10,000 wonderfully innovative products are received, processed and shipped from our centrally located Distribution Center in Coppell, Texas (Dallas/Fort Worth Metroplex).
The Container Store's Distribution Center is unlike any other. Our unique culture is the difference. The key to our amazing culture is our team of great people. We are fun-loving, highly motivated and goal-oriented. Our work environment is based on mutual respect where we celebrate our individual life experiences and our collective contributions to the team. The majority of our Distribution Center employees have enjoyed a long tenure with The Container Store. In fact, many have celebrated 10, 15, 20 and 25 years with the company!
Read More


We moved into our 1.1 million square foot world-class facility in 2004. It boasts many great features, including 77 high-volume/low speed fans and a sophisticated air filtration system that 'turns' the air five times an hour to help keep us cool. We utilize the most up-to-date tools and equipment, such as voice picking technology, labor management and warehouse management systems that assist us in our day-to-day operations. Safety is a top priority, and we've implemented many tools in our Distribution Center to help ensure a safe work environment.

Training is also a big part of our employees' work experience. Through active cross training, the team can flex to meet the workload needs of other departments within the facility. Ours truly is a place where employees can have fun and work alongside other dedicated, hardworking people in a comfortable, safe, clean and drug-free work environment.

There are many career opportunities on our team:


Our Inbound department is responsible for unloading, palletizing and receiving merchandise from all over the world.
The Special Processing department is responsible for giving products 'special attention' such as light assembly, price changes and quality checks, which enables our store staff to focus on customers.
Store Replenishment is responsible for picking product and loading trucks that are bound for our retail stores.
In Retail Fulfillment, we pick and pack orders for our growing number of online and phone customers.
Our highly trained fork-lift operators in the Replenishment/Putaway department handle more than 2500 pallets per day.
There are also career opportunities in our Logistics Systems, Maintenance and Transportation departments.

The Container Store's Distribution Center is a place where you can develop a successful career path. It's a place that always recognizes that it's the people behind the lift trucks, radio frequency devices and ticketing lines that keep us at the forefront of the storage and organization industry.

We are proud to be an Equal Opportunity Employer.

Review physical requirements.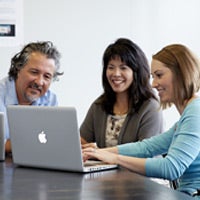 The Container Store's Home Office is located in Coppell, Texas (Dallas/Fort Worth Metroplex). Our mission is to support our stores so that they are able to focus more time on solving our customers' storage and organization needs. Our Home Office is connected to our Distribution Center, which creates great synergy.
Read More


It's comprised of a variety of areas:


Accounting
Benefits
Buying
Creative & Online
Distribution
Corporate Facilities Management
Store Facilities Management
Finance
Information Systems
Imports
Logistics Systems
Loss Prevention
Marketing
Merchandising
Payroll
Public Relations
Purchasing
Real Estate
Recruiting
Store Leadership
Store Logistics
Training & Development
Visual Sales


Many employees of the Home Office have worked in our stores; others come to us with wonderful experience in their specialty areas. Regardless of tenure or prior work experience, there's a true sense of camaraderie, spirit and pride.

Employees in every department practice courteous, consistent, reliable, "whole-brained" communication, working together to support our stores. And, from our annual Chili Cook Off to our School Supply Drive benefitting local children in need, we have a lot of fun! Employees in our Home office also enjoy unique benefits such as chair massages, dry cleaning services, an on-site café that is subsidized by the company, and more.

Our companywide commitment to training is evident at our Home Office. Many employees complete online instruction or attend conferences and seminars to expand their knowledge on relevant subjects.

We are proud to be an Equal Opportunity Employer.

Review physical requirements.
Great Benefits.
We couldn't have a great employee-first culture without great benefits. That's why we offer all our full-time and part-time employees exceptional training, consistent communication and an outstanding benefits package.
Read More


Here are some highlights of the special and unique benefits we offer our full-time and part-time employees.

Great pay and exceptional training
40% merchandise discount
50% discount on elfa, our best-selling product
30% discount on our Installation Service
Paid Time Off (PTO)
401(k) plan with discretionary employer match
Security in a financially strong company
Medical/Dental/Vision/Accident plans
Term Life insurance and In-Hospital Cash plans
SupportLinc Employee Assistance Program (EAP) available online and via telephone 24 hours a day
Compass Professional Health Services
Aflac accident insurance
Airrosti Rehab Centers
MEDEX Travel Assist
Domestic Partner and Common Law Spouse coverage
Corporate Wellness Program available online 24 hours a day
Discounts on gym memberships
Qualified transportation benefits
VPI Pet insurance
A consistent Performance Review process
Casual, yet professional, work attire
An opportunity to provide the most extraordinary service to the most amazing customers
And many, many more!

Additionally, our full-time employees are eligible for:

Company-paid group Short Term Disability and Long Term Disability insurance
Flexible Spending Accounts
Paid maternity and paternity leave
Paid pregnancy disability leave
Stores Physical Requirements
Customer Solutions Department Physical Requirements
Distribution Center Physical Requirements
Office Physical Requirements
Equal Employment Opportunity
Our Videos.
Watch all our career and culture videos: