The foundation of any organized space.
elfa, our best-selling shelving and drawer system, is completely customizable. Made from heavy-gauge, epoxy-bonded steel, its open design makes the most of any space and gives you easy access and visibility to the items you're storing. elfa components and accessories come in a variety of finishes and are designed to be adaptable, allowing you to arrange them in any way that best suits your space and makes future adjustments and additions easy for your client. Our Business To Business Solutions specialists will create customized elfa designs at no cost and offer complete solutions, including installation.
What is ?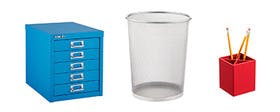 With 11,000 products, we're sure to have just the solution you need to help you stay organized. Contact our Business To Business Solutions team for help with large orders.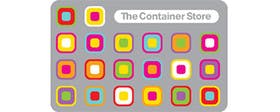 Our Gift Cards make great gifts or prizes for your employees and customers. And of course, accommodating large orders is no problem. Contact us to learn more.