Katherine Power, CEO of Who What Wear, is an undeniably stylish woman. And behind any stylish, successful woman has to be an organized closet, right? Starting out your day in a space that leaves chaos behind helps you get out the door feeling like yourself! So when Katherine decided it was time to get her closet in order, she and organization guru, Lili Petit, knew just who to call.
From there, our Laren custom closets team went to work bringing Katherine's detailed vision to life. They designed a custom Laren Closet in Aspen, as she wanted a neutral palette that felt timeless with which to let her wardrobe shine.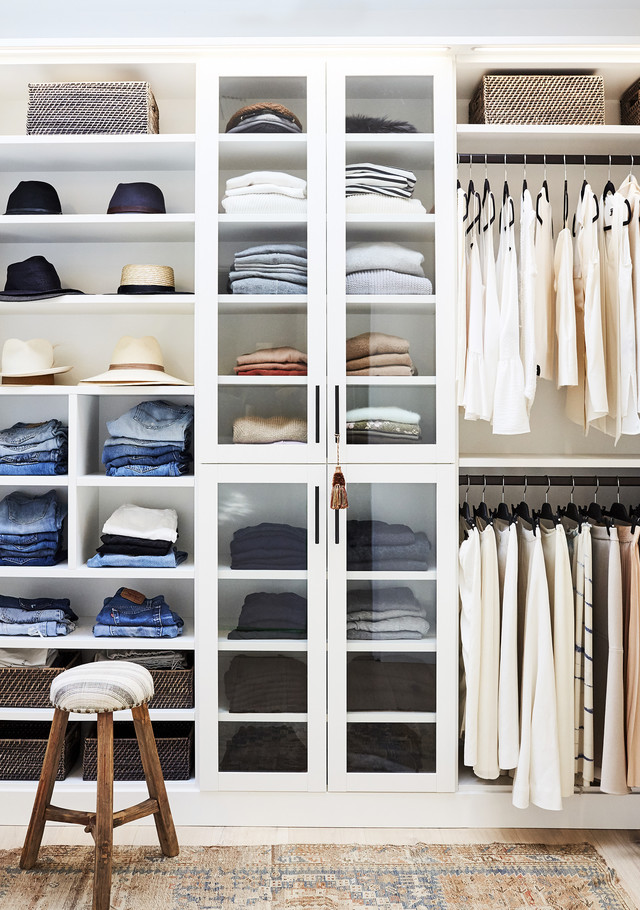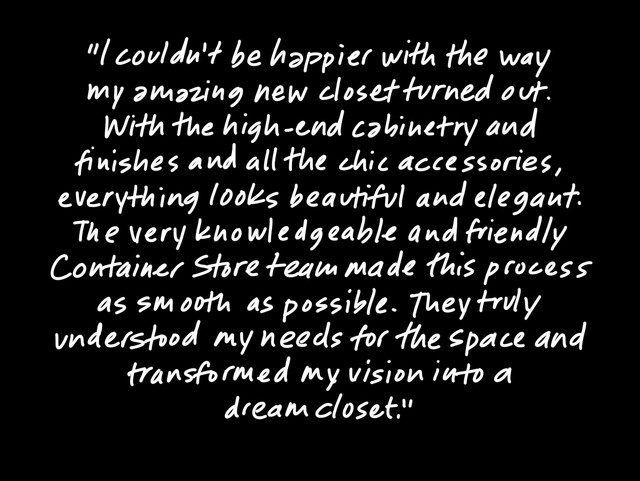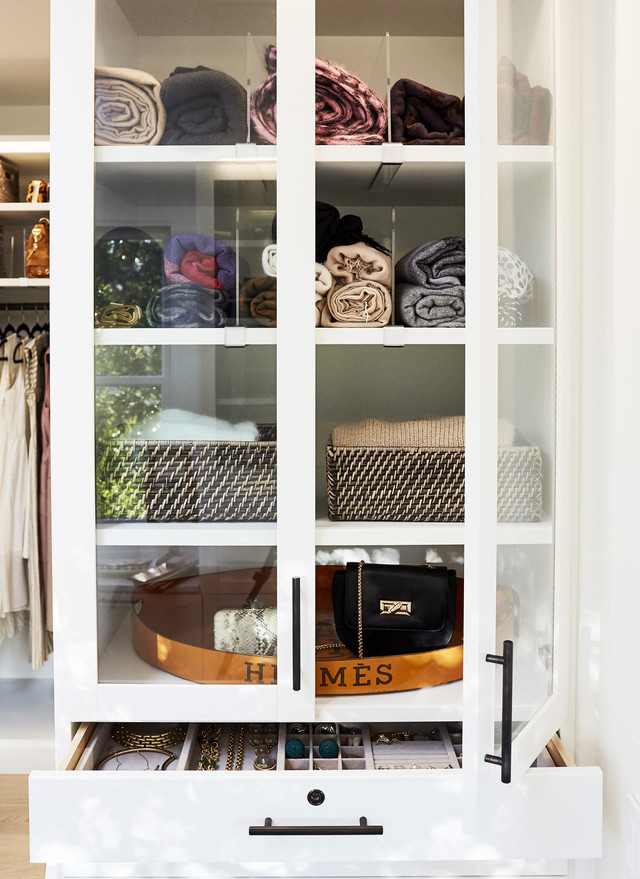 Then came the accessories. Katherine chose oil-rubbed bronze bar pulls that gave a contrast to the aspen finish.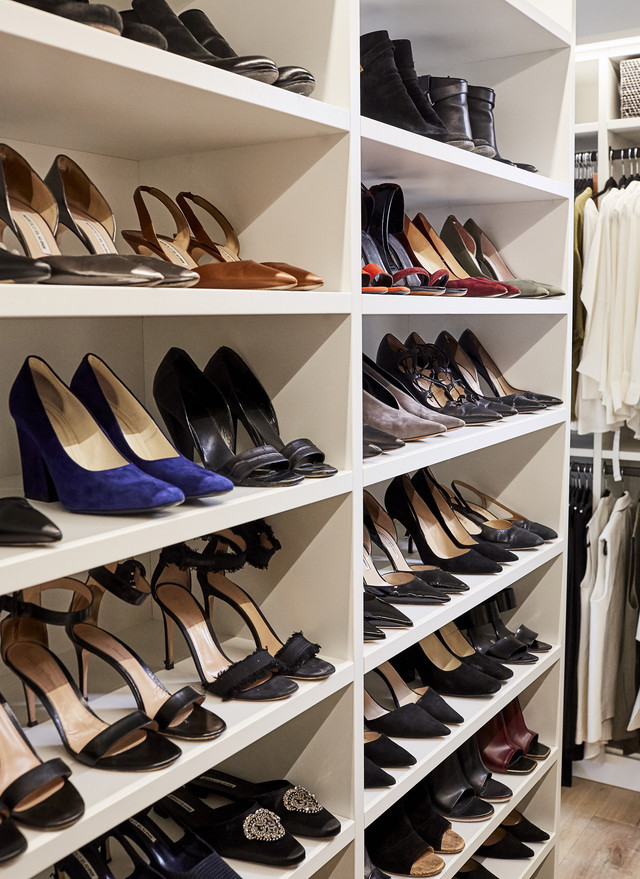 The real hero of this closet though, has to be the shoe shelves. We designed Katherine's space with LOTS of them. They not only show-off her collection but make it easily accessible to survey and pick her favorites every day.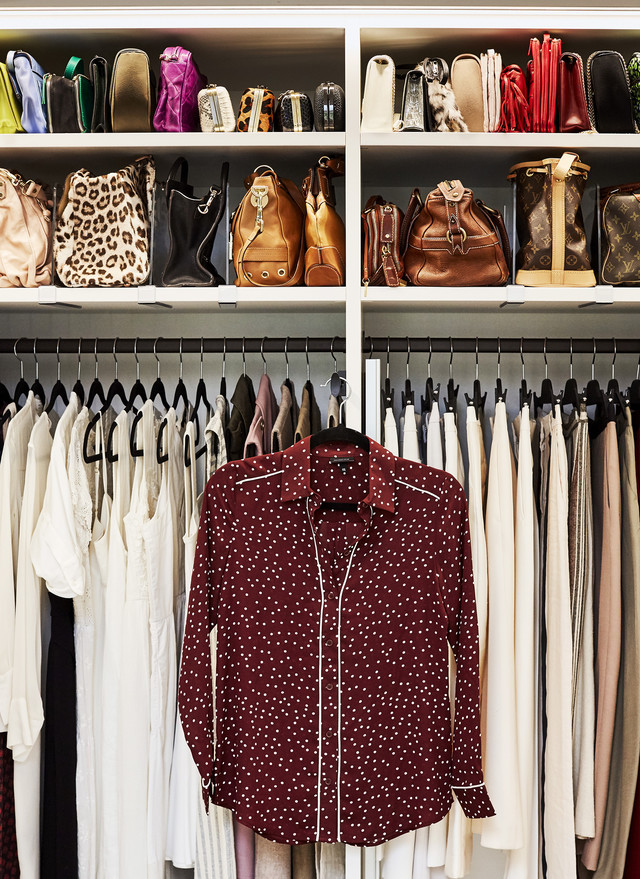 An Extendable Valet Rod will allow Katherine to put together tomorrow's outfit all in once place. Plus, the slim profile doesn't take up any valuable closet space.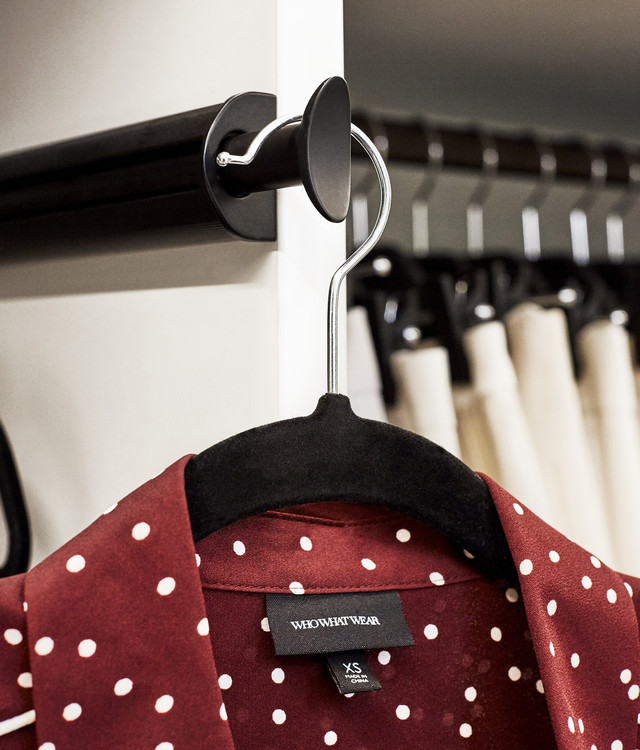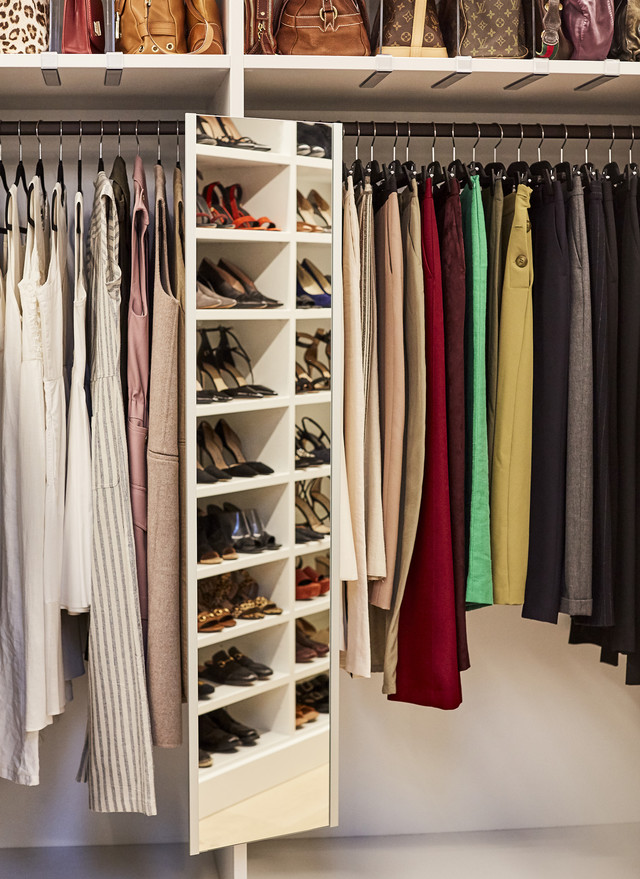 She also picked the Pull Out Mirror to assess the outfit of the day. It's retractable and tucks neatly away inside the closet when not in use.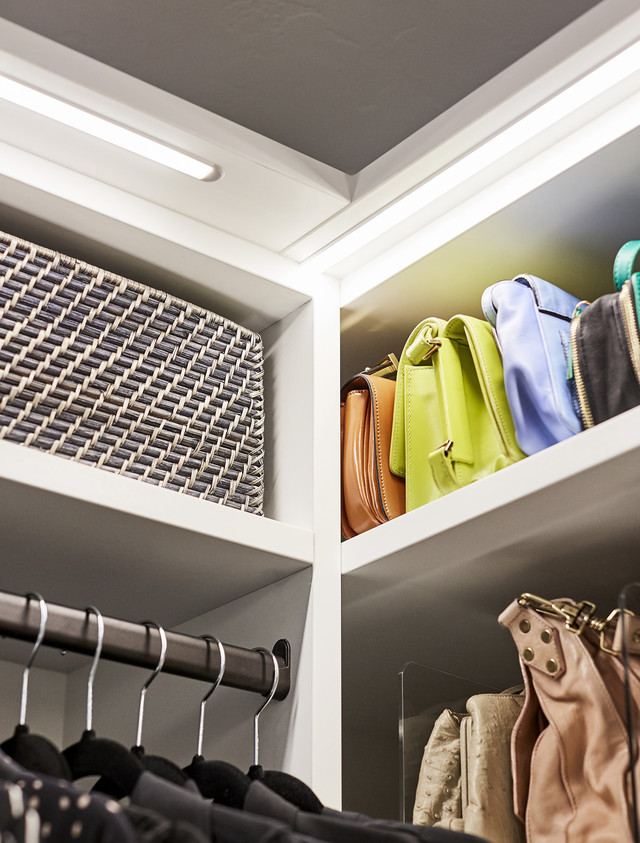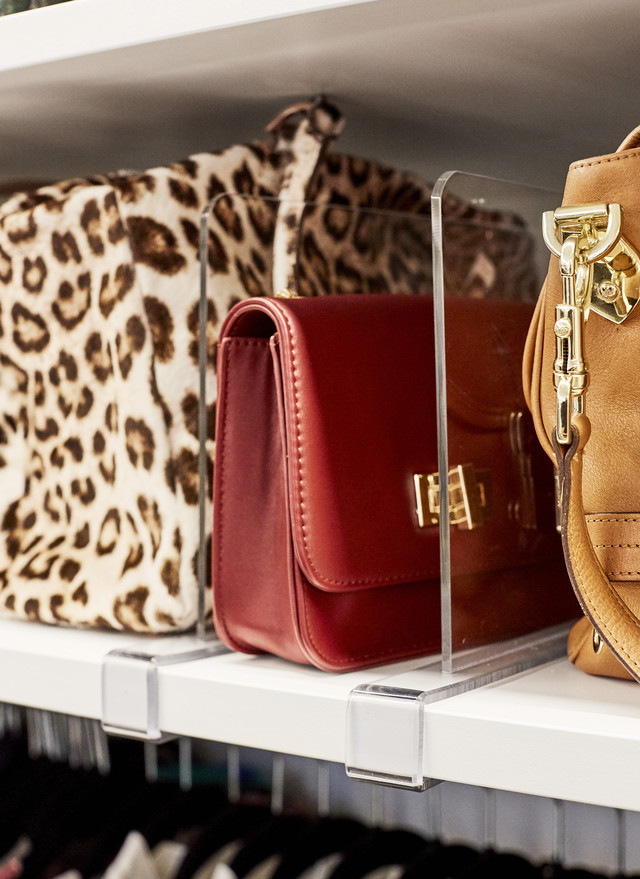 To avoid a purse pile-up, we assigned dedicated slots for each piece with our Acrylic Shelf Dividers.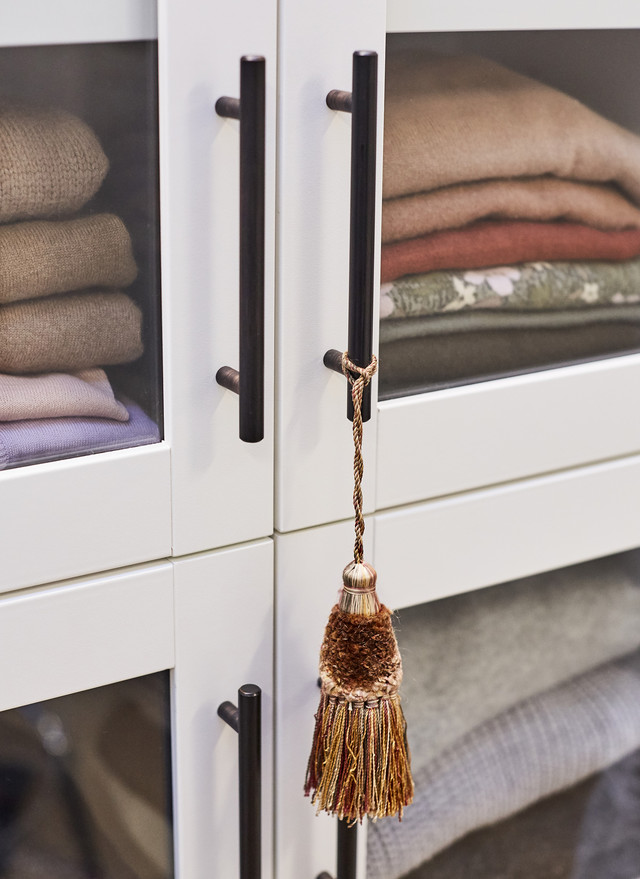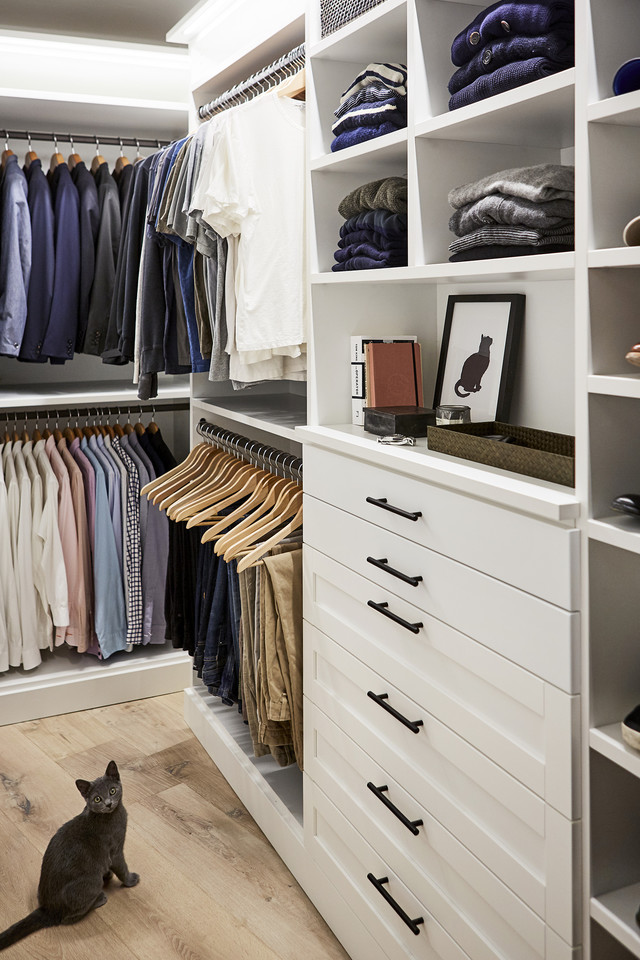 A custom Dresser Top allowed Katherine to display a few of her favorite things (cat included).
Click through to read the rest of the story and see all of our fabulous finishing products we used to help complete the space as well as some tips to keep your closet looking this organized year round!
http://www.whowhatwear.com/expert-ways-to-organize-your-closet/