Guest blogger Corinne Morahan is a professional organizer at Grid + Glam.
With everything in the world feeling a little bit out of control, it is more important than ever to focus on both our physical and mental health. One of the ways to do that is to set up a dedicated workout and wellness space. Not only is it healthy, but it's also a huge motivator to get started with--and stick to--a new routine.
Before I share some tips, I want to remind you that you don't need a big space to create a haven for yourself! Don't let the feeling that you don't have the "right" spot for a wellness area keep you from implementing a new routine. You can simply carve out a spot in a corner of your home or tuck the items away in a closet by using a Rolling Cart. Don't overthink the space--anyone, in any home, can do this!
Here are three tips for setting up your new at-home workout and wellness space:
Get the Right Equipment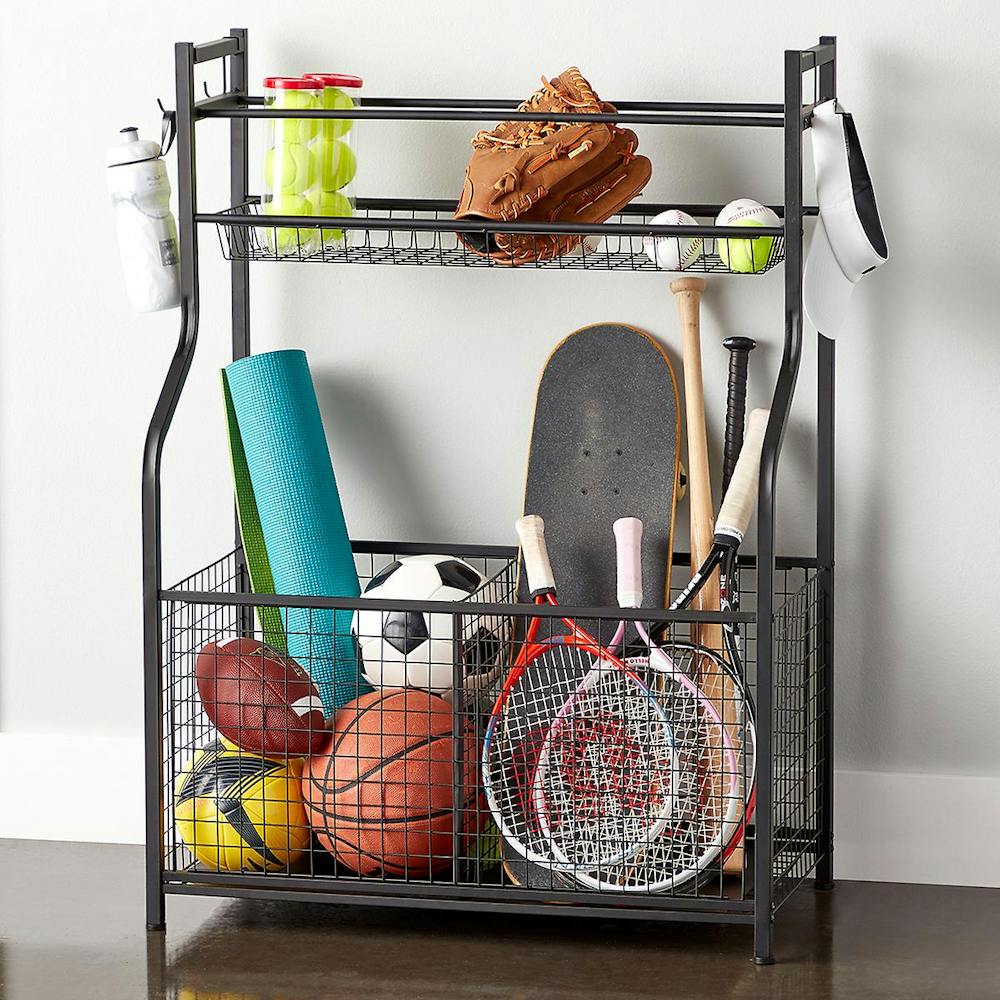 Heavy-Duty Sports Storage Rack
Be sure you have the equipment that suits your workout style. (For example, if you prefer cardio workouts over weights, you'll need very little equipment other than an empty space.) The goal here is not to have ALL of the equipment--it's to have the right equipment! Having too many unused items (read: clutter) can cause you to feel overwhelmed and actually keep you from working out at all! 
If you're just starting out, keep this step very simple. Start with a workout or yoga mat, a few light weights, and some resistance bands. If you prefer to get out of the house to exercise, a good pair of running shoes or a reliable road bike are must-haves. You don't need much to get started. And to keep these items organized and your floor clear, consider investing in a Heavy-Duty Storage Rack.  It will keep the space neat and organized and, most importantly, keep you from tripping over items on the floor.
Keep it Practical
You might be planning to work up a sweat in this space, and staying hydrated is so important. I love to use this Hydroflask Wide-Mouth Water Bottle. When I really want to up my wellness game, I fill the bottle with ice cold water infused with mint or cucumber; it keeps me feeling fresh throughout my whole workout!
It's also a great idea to have some fresh towels handy--either to wipe away the glow (sweat) or to put on top of your mat. Store them close by in a basket, such as the Hyacinth Storage Cube. (Remember, the items you use the most while you work out should be the most easily accessible ones in your workout space!) Using pretty baskets to store these items not only makes the space even more inviting, but also makes it more likely that you'll use them.
Prep your water the night before and replenish the fresh towels regularly. And be sure to reset your space after each use so that it's ready for your next workout. 
Think About the Atmosphere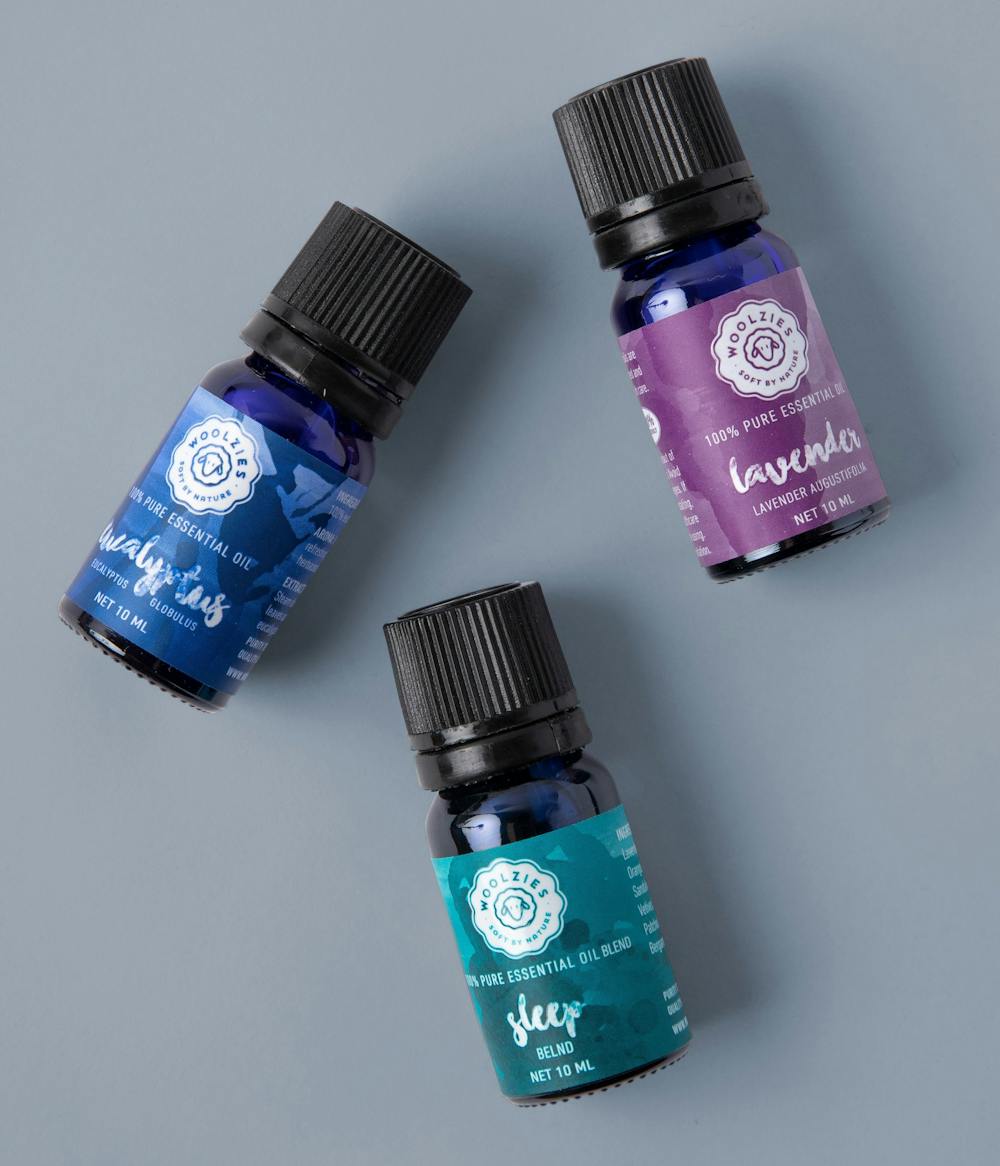 Package of 3 Relaxing Essential Oils
If you love working out, this might not be as important to you. But for me--someone who has a love/hate relationship with exercise--it is important that I love my workout space enough to want to spend time in it! This step can be as simple as investing in a small portable speaker or a good pair of headphones so that you can listen to music during your workout. Music is a huge motivator for me to start AND finish my workout! 
If you'll be using this space for yoga and mediation--which I highly recommend doing at least once a week--consider creating a more zen atmosphere by adding a Himalayan salt lamp and some Relaxing Essential Oils with a diffuser. If you have the space, The Home Edit Clear Rolling Cart is the perfect place to create your zen station. And if you want to take it a step further, add some fresh flowers to make the space feel even more special! Once you've created your zen space, working out and meditating will really feel like such a gift to yourself!
That's it, friend! I am cheering for you as you create the workout and wellness space of your dreams. If you take anything from these tips, remember this: this space does not have to be big or fancy in order to work for you. Take the time to create a space that you love and that feels special to you!