We ALL have that drawer. You know the one. It has that bobby pin from six years ago that you know you're going to need one day (good luck finding it), the four hair brushes of which you can never locate the actual one you're looking for, and those cotton swabs that have bounced around so often that the cotton is long, long gone.
Well, we're here to help. Creating a quality and customized solution at every price is kind of our thing, and we're excited to show you that it can actually be quite easy and VERY budget friendly, no matter what you're looking to spend. We love organization projects that are under 30 minutes too - tackling a cluttered drawer is a perfect example of that. Here, we've taken over a bathroom drawer, but these products are also great for any drawer that's out of control. Check out the solutions we've put together for you below - you'll find something that's perfect for your organization personality and pocketbook!
Under $10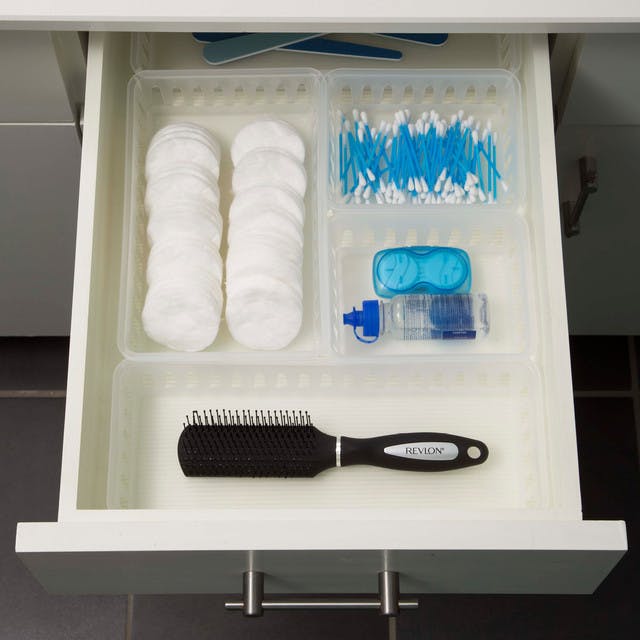 Stay under $10.00 for this entire solution with our Translucent Utility Bins. Mix and match the different sizes and shapes to fit everything from brushes to cotton swabs to hair bands. Everything in its right place!
Under $12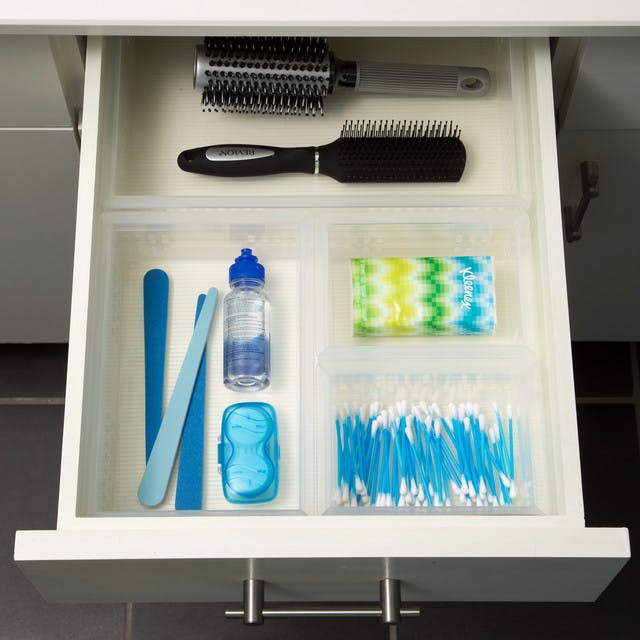 Create refined, clean lines with our Stacking Organizer Trays which can be arranged to fit perfectly within a drawer, and also stacked to save space on a countertop or to rearrange for effortless organization when needed.
Under $15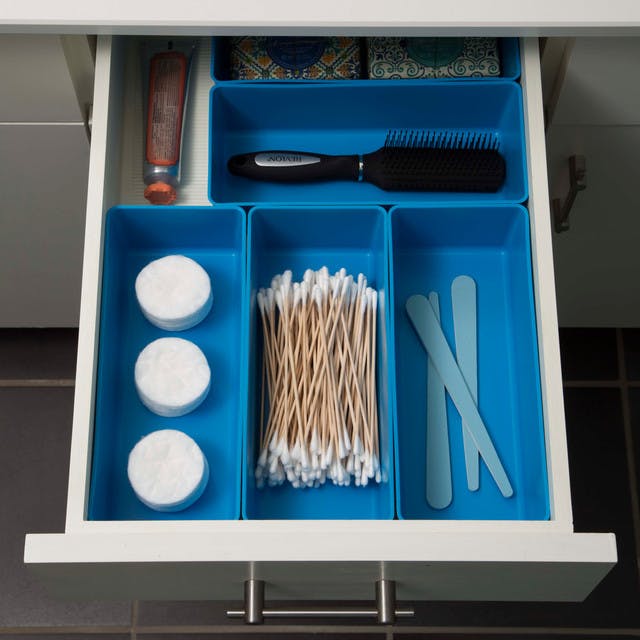 Add a pop of color to your drawer with Smart Store Inserts that allow you to store items of more length and volume while maximizing any and all free space in most standard drawers. Best of all?
Around $20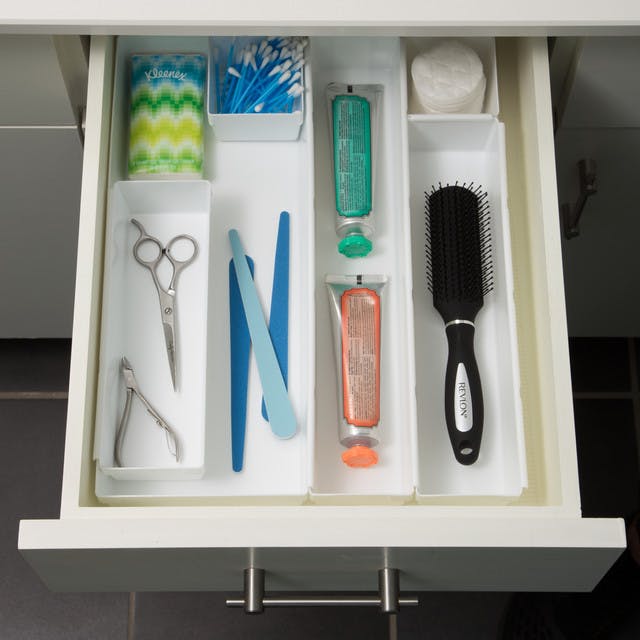 Keep your essentials and accessories from sliding with our Interlocking Drawer Organizers. The lip of each fits within the side of the other to organize smaller compartments and keep the configuration together. They're perfect for longer accessories like brushes and nail files, as well as the ideal to create more intricate and customized solutions. A $20.00 solution that works twice as hard.
Around $30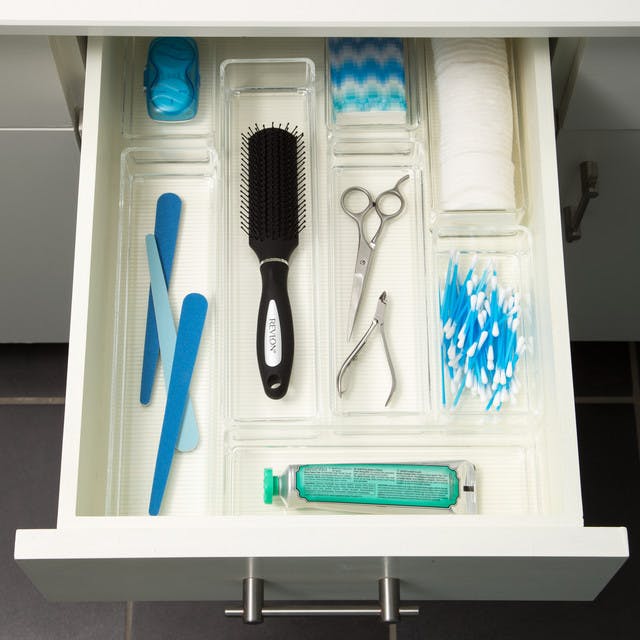 Linus is king when it comes to Drawer Organizers. Their quality and construction is hard to beat with their non-slip rubber feet and a thick frame that seems just-right for drawer organization. To avoid that shift of product and accessories that comes when a drawer is closed quickly, there's a built-in traction lining that helps to keep your items in place. The entire solution - all for $30.00!
Around $30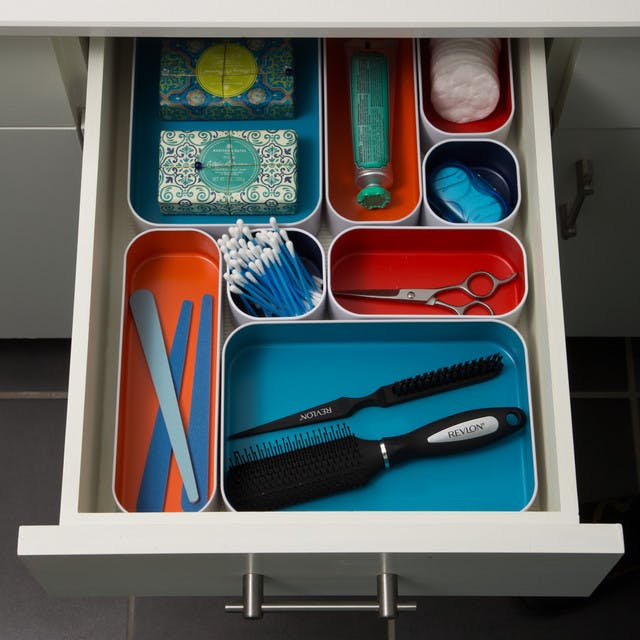 Rounded corners and bright interior colors set this solution apart from the rest. A bit more expensive? Yes. Worth it? Absolutely. They're made of printed metal with a non-slip base and can instantly turn a messy drawer into an artful display - still under $30.00 for the entire solution.