We are Suzanne and Craig Stavert, expert empty nesters, travelers, and fun-loving adventurers. It's exciting for us to share our personal blog and travel tips with Container Stories.
What is life without adventure? Now that our kids are grown and happily living on their own, it's time to focus on our dreams and desires! I started AdventuresofEmptyNesters.com in January 2014 to help bring together a global community of people who don't plan to spend this valuable time in life sitting on the couch, but to thoroughly embrace it!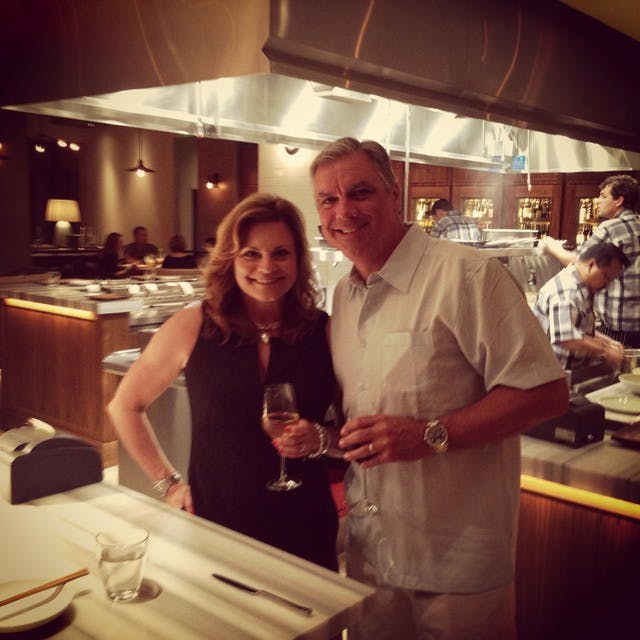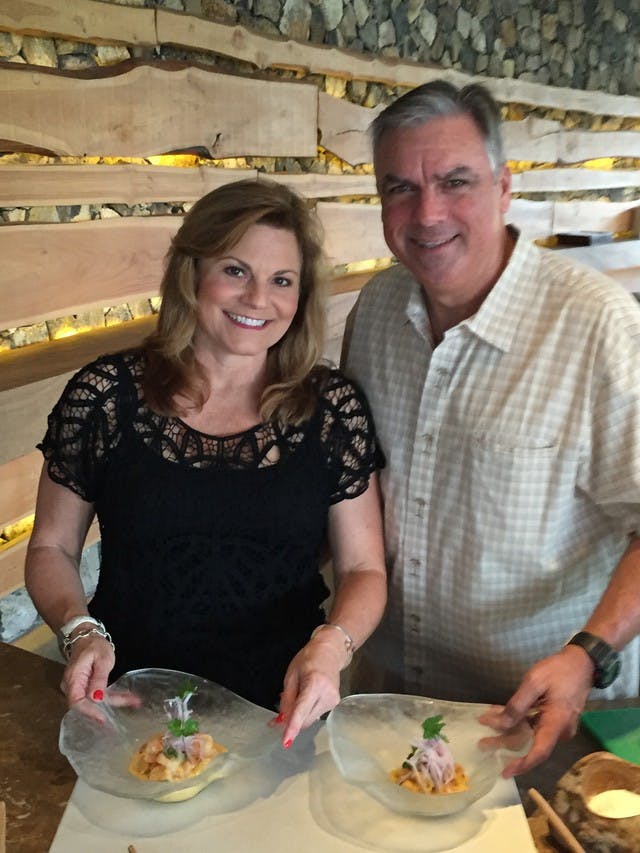 In September of 2015, we began another adventure to completely renovate a 1937 Spanish Colonial "fixer upper" in Pasadena, California. This renovation of our Empty Nest has become one of our greatest and most challenging adventures. You can read more about this in The Empty Nest section of our blog. This project has literally taken every room down to the studs, which has afforded us a blank canvas to enhance our closets! So fun! The Container Store closets we are creating are innovative and super cool. After nine long months, the project should be completed at the end of May.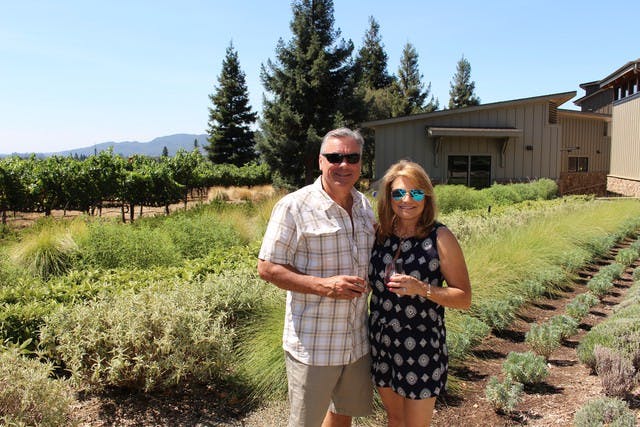 What does Life 2.0 look like now that there is no need to focus on the daily activities of our children? Let me tell you, the view is pretty great from where we sit! We can dream about new projects, new directions, and wonderful new ideas for the future.
Craig and I adore our grown children Alex, 27 and Nick, 23 and our fabulous foursome has experienced some amazing adventures and we always have had a ton of fun. We have taken them on many fabulous trips to fantastic destinations and because of these experiences, as adults, they are now both avid travelers.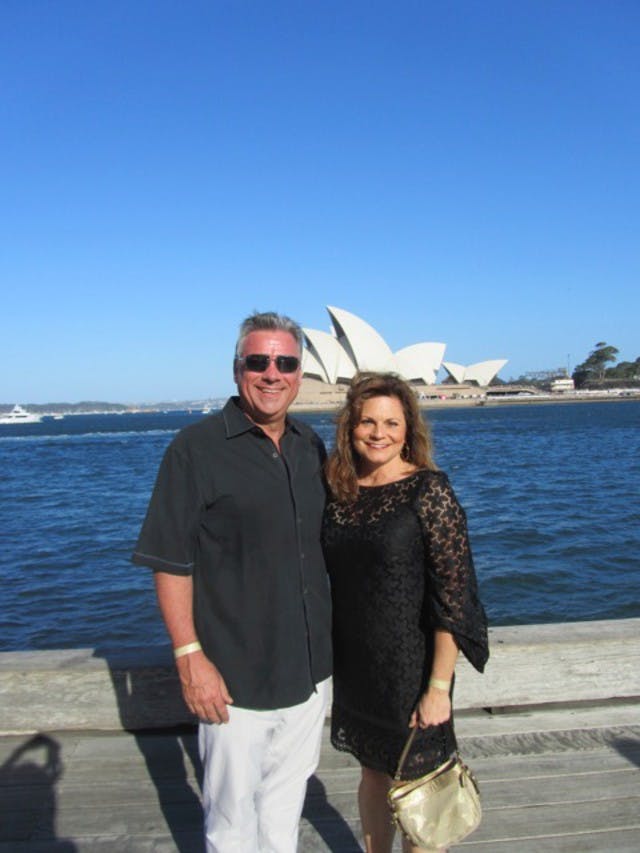 Travel is such a great way to discover the world, grow as a couple and as empty nesters - we can have it all! No longer tethered to a daily routine, homework and sports activities, we have complete control of our own schedule.
Every year, my husband Craig and I create a new plan for our next series of adventures. We tend to mix it up and sometimes we choose to stay right here in the United States. We enjoy the big cities, luxury hotels and fabulous chef-inspired restaurants, and we also plan trips to new destinations we have not yet traveled to before. It is so difficult to choose where to go, but doing the research is part of the fun!
We have visited incredibly interesting, wildly exciting locations like Curacao, Australia, Italy, Spain, France, England and Costa Rica. The tropical Hawaiian Islands are one of our favorite spots to relax and unwind. We also love to spend quality time in San Francisco, New York City, Seattle and Los Angeles.
Our goal is to not only visit the tourist spots, but also to dig a little deeper into each destination. We have a great time visiting the local farmer's markets, sipping cold drinks on the beach while watching the sunset and checking out what's happening on the local restaurant scene. On AdventuresofEmptyNesters.com I am delighted to share the colorful details and photos of these spectacular trips, which always include descriptions of the tasty food we love to eat as well!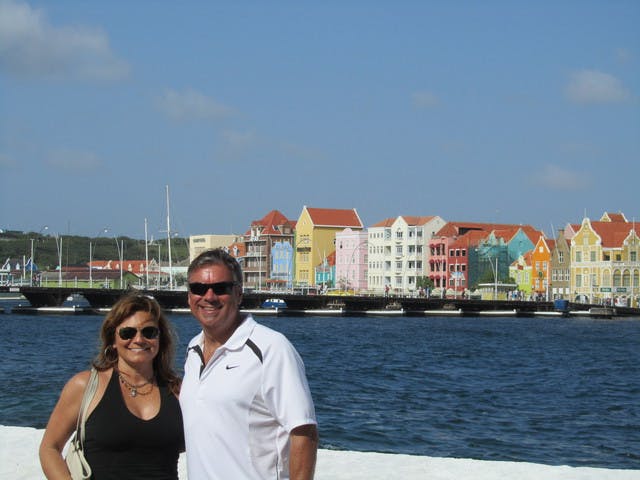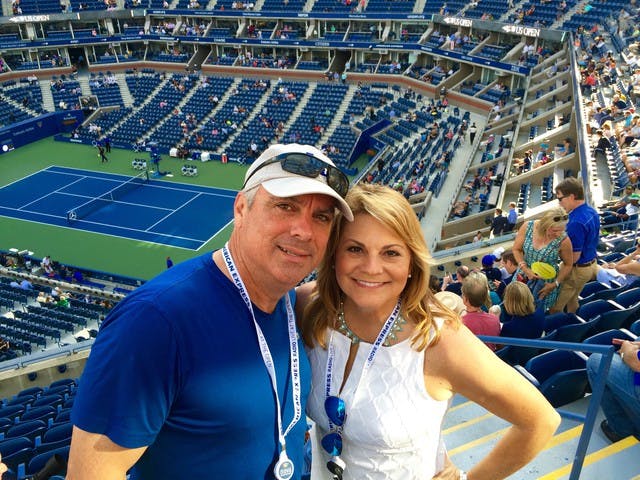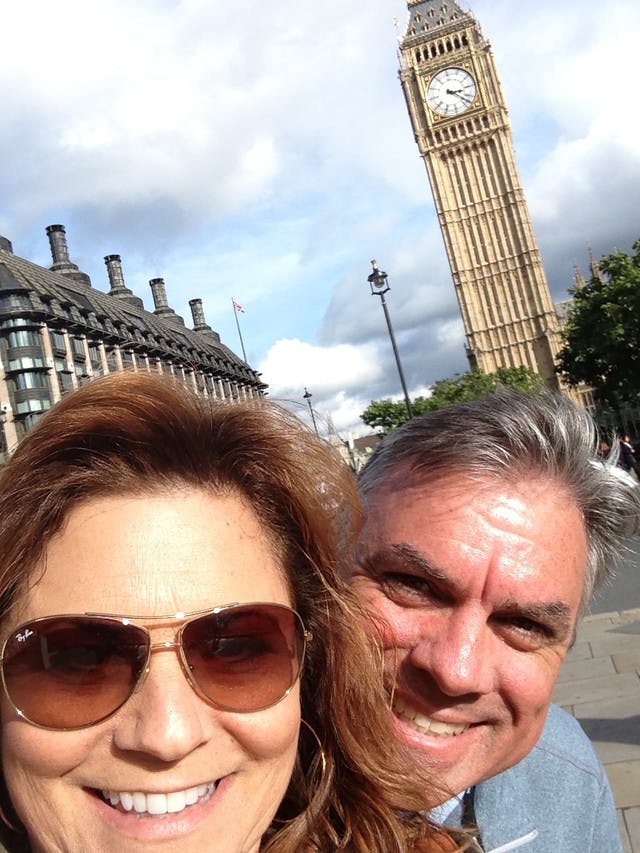 Through our travel experiences, the good as well as the challenging, along with a little trial and error, we have discovered ways to make a traveler's life, much easier! With these helpful ideas, your next adventure will be your best one yet!
Adventures of Empty Nesters Travel Tips
1. Always complete your packing the night before
Sometimes a trip can make us feel rushed or nervous. Fewer mistakes are made and you will feel thoroughly prepared if you pack the night before.
2. Lay out your traveling outfit the night before
For an early flight, I always lay out my clothes the evening before. Have your computer already powered off and put in your carry on.
3. Never put your charging cords in a checked bag.
Always keep them in your carry on. Wind them up and keep them in a small travel bag. If your bag is delayed or lost (oh no!) you will still be able to charge your computer and/or cell phone. We cannot leave home without our Travel GRID- IT! Organizer. It keeps all of our electronic items in one spot. No looking at the bottom of my purse to find them!
4. Make sure you have all of the electronic adapters in one spot
If traveling to foreign countries, make sure you have the correct plug adapters. We love the All-in-One Adapter. It allows us to charge our iPad, iPod and iPhone in 152 countries. Amazing!
5. Take as few credit cards as necessary and bring a paper copy of your passport to keep in your luggage pocket
When traveling abroad, if a credit card was to get stolen or you lose your wallet, there is so much less to replace. Having a paper copy of your passport will help with identification for the authorities. Also use the RFID-Blocking Credit Card Sleeves to keep your cards safe from thieves. Love them!
6. Bring an extra camera battery and memory card
In case there is a camera malfunction, you won't miss a day without photos. Of course you can purchase them on your trip, but so often they will be much more expensive.
7. Pack what you think you need and then remove 5 items (this helps to prevent over packing)
For long trips: Ladies, pick a color scheme for your outfits. Every item can mix and match. For Example: Navy, white and camel, or black and white with a splash of any color.
8. Keep toiletries full and in TSA approved containers ready for a spontaneous trip
This makes taking a quick weekend getaway so much easier! We both use the 3-1-1 Quart Travel Pack to keep all of our TSA friendly containers all in one spot! Traveling is fun, make it easy on yourself!
9. Do not bring or wear expensive jewelry.
Bring a small jewelry organizer like the Stackers Cosmetic Cases for any costume jewelry. Don't bring any sentimental item that cannot be replaced. I often wear the same pair of pearl earrings or hoops for the entire trip for simplicity.
10. Pack a hat!
You never know if you have to be somewhere in a hurry and there isn't always time to do your hair. Hats are great for humidity and sunny or rainy days!
There is a big, wonderful and colorful world to see and we hope that you will get out and find adventure like we do! Experience new cultures, authentic cuisine, make new friends and challenge yourself. Make a list of possible ideas and with a little planning, there are infinite possibilities! We are thrilled that the travel solutions from The Container Store help streamline our packing process and make getting ready for a trip effortless! Let's keep in touch! You can find us on Twitter, Instagram, Facebook and on the blog AdventuresofEmptyNesters.com Happy travels!