Not long ago, we proudly announced some big news: an incredible partnership between organizers extraordinaire Clea and Joanna of The Home Edit and our amazing vendor iDesign to create an exclusive collection of home organization products for The Container Store. These extremely clever, beautiful solutions have been a huge hit with our customers, and the fantastic feedback we've received has led to the development of even more great products.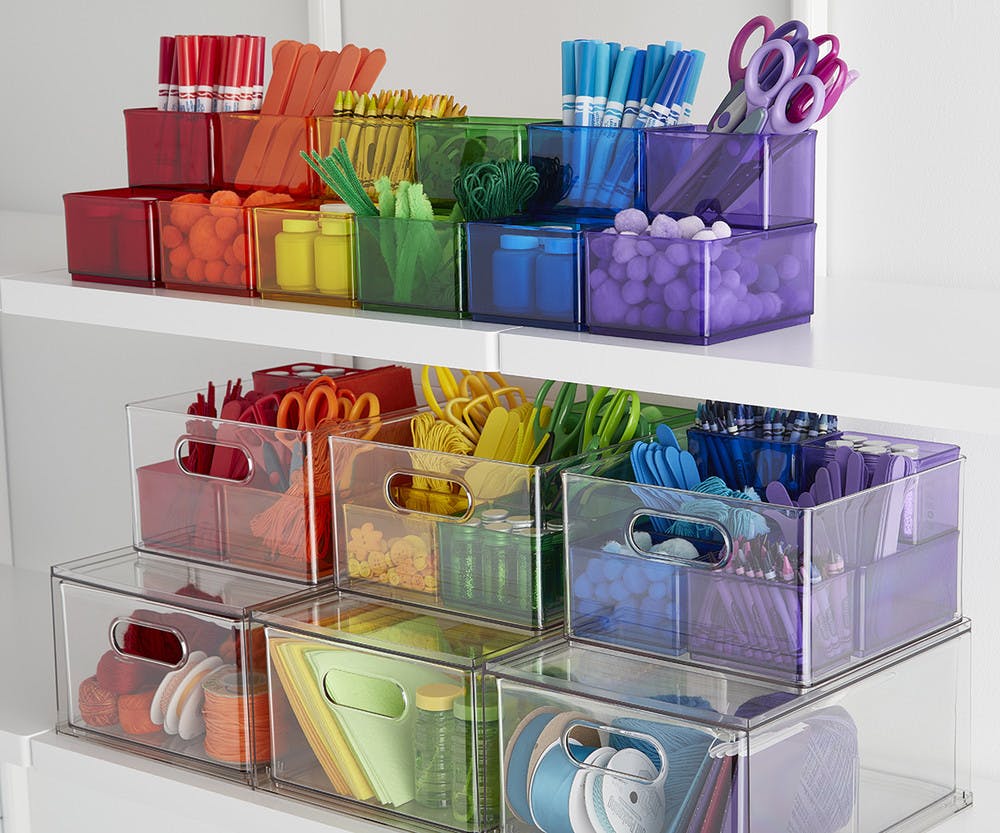 Rainbow Organizer Bins are the latest (not to mention cutest) addition to The Home Edit's arsenal of multi-functional storage products. Designed to work in-conjunction with the All-Purpose Bins, Large Drawers, or on their own, these bins come in two sizes and a bright palette of colors (Red, Orange, Yellow, Green, Blue, and Violet). They can be used sort and separate different items within a larger container (such as crayons or snacks), or as their own stand-alone bins. They even make great drawer organizers!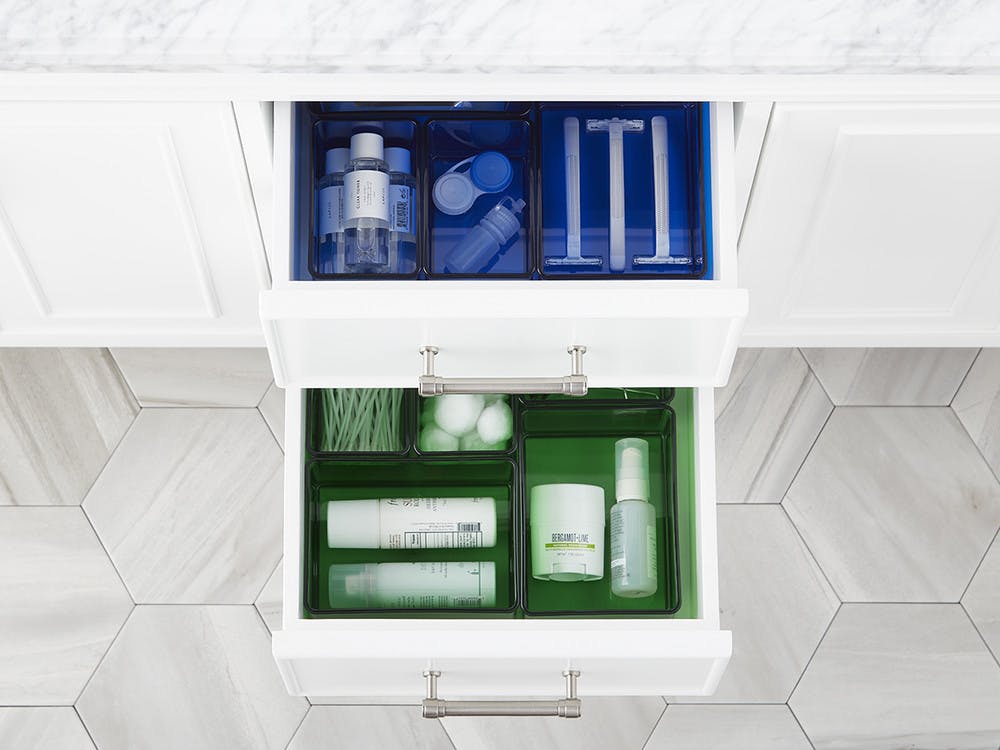 "With the The Home Edit's unique style of organizing by ROYGBIV, we saw including these products in the line as a natural evolution," says our kitchen buyer Cori Horsch. "It really ties the whole collection together and all of the fun colors add whimsy to organizing! These bins are great for organizing your pantry, children's playroom or craft area!"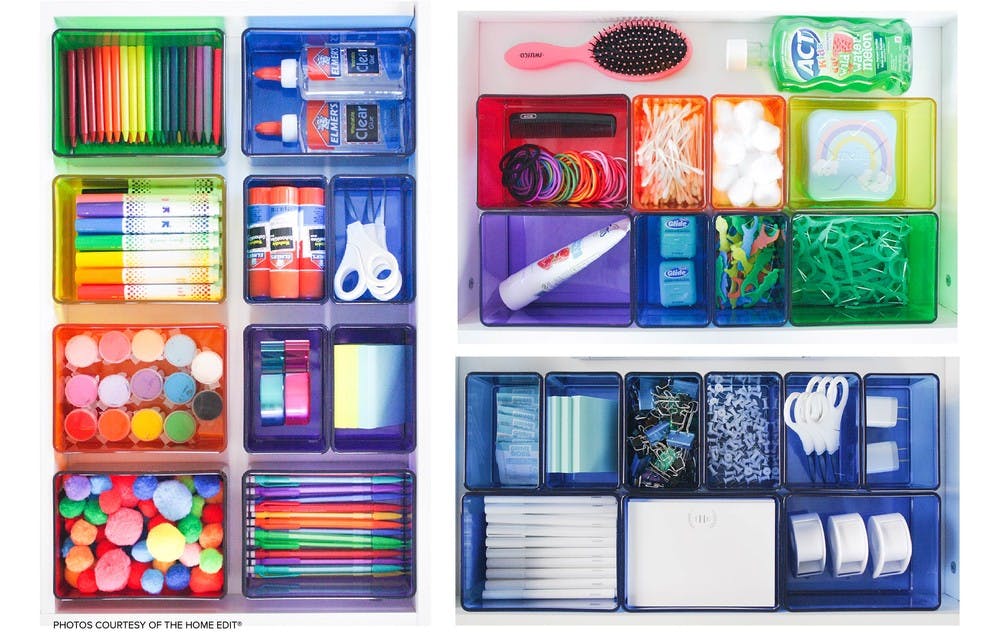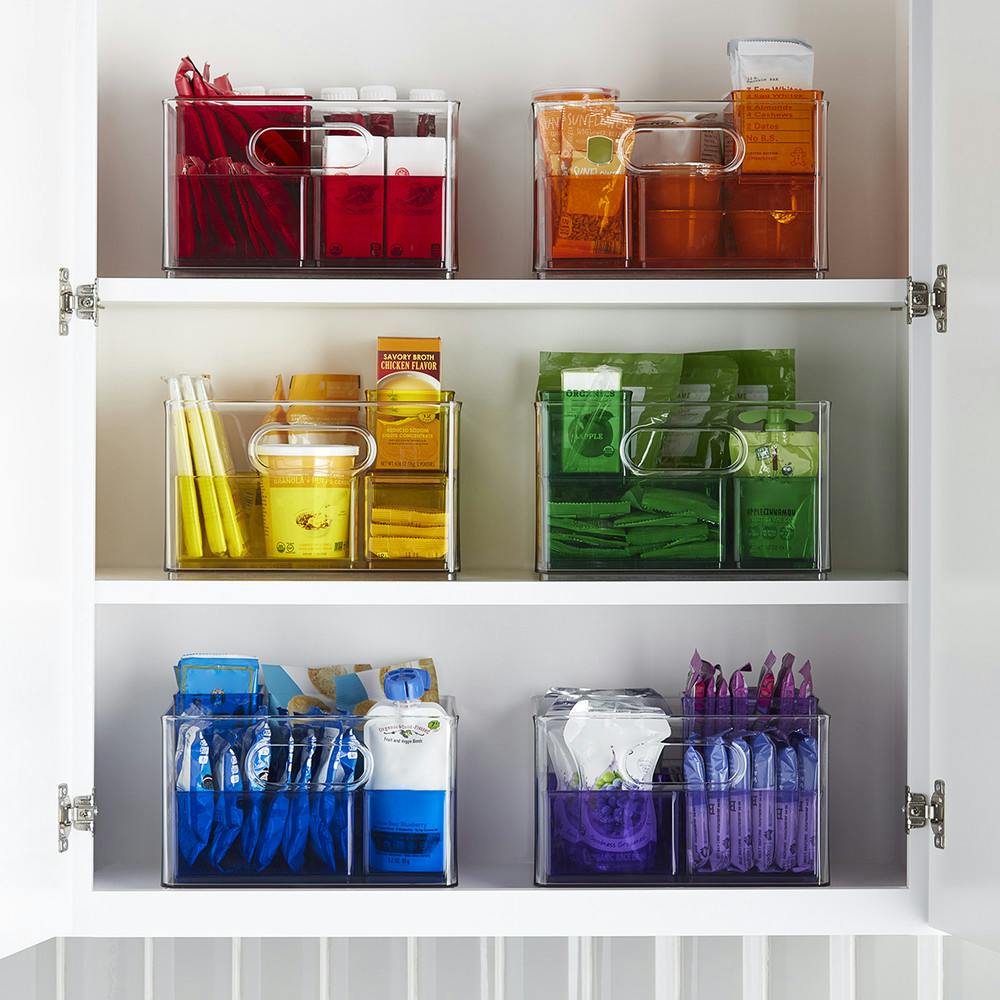 You might say we're over the rainbow about bringing these amazing products from The Home Edit to our customers! To shop the rest of their exclusive collection, click here.