It's that dreaded time of year again, tax time. April 18th is fast approaching, and if you're anything like us you're probably scrambling to find paperwork, itemize receipts and call an accountant. Without a plan and system of order, things can go haywire - fast.
Take a few of our tax time tips below to make tax time a little less, well, taxing!
Create a System that Suits Your Style
The key to tax time organization is to first determine what type of filing system you need. If you file a 1040EZ form each year, you don't need a sophisticated system detailed dividers and tons of folders. One simple, dedicated solution to store all of your tax-related documents should suffice for your year.
However, if you itemize a lot of expenses, have a lot of deductions and generally follow a more detailed process for filing, a system with a variety of folders that you can clearly label will help you attain a more precise level of organization. Solutions like our Cascading 6-Pocket Letter File Wall Organizer, 13-Pocket Expanding File and Carrier or our elfa Mesh File Cart can really work wonders. This will save you tons of time before you file.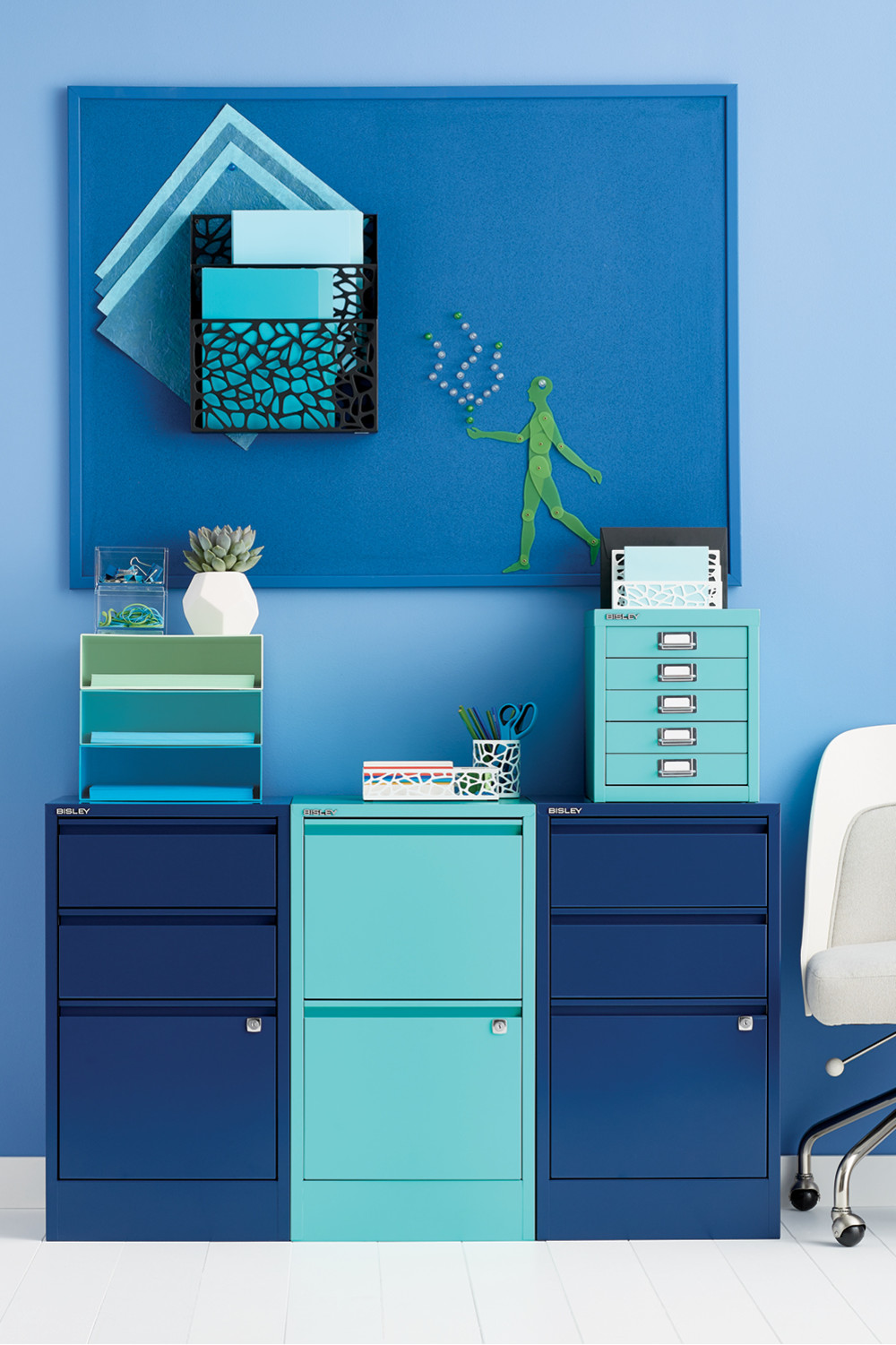 Consider the Available Space In addition to considering how you file your taxes, think about the available space in your home when creating a tax time filing system. If you have a home office, identify one drawer in a file cabinet for current tax-related paperwork and returns from recent years. Our Bisley File Cabinets, both large and small, work perfectly for really any office need. They're high quality, so they'll last as long as you want them to and we have such a variety of colors that you're sure to find one that perfectly fits you!
If space is limited or if you don't have a home office, opt for a smart storage box or portable filing solution that takes up little space on a shelf or in a closet and can be toted around easily.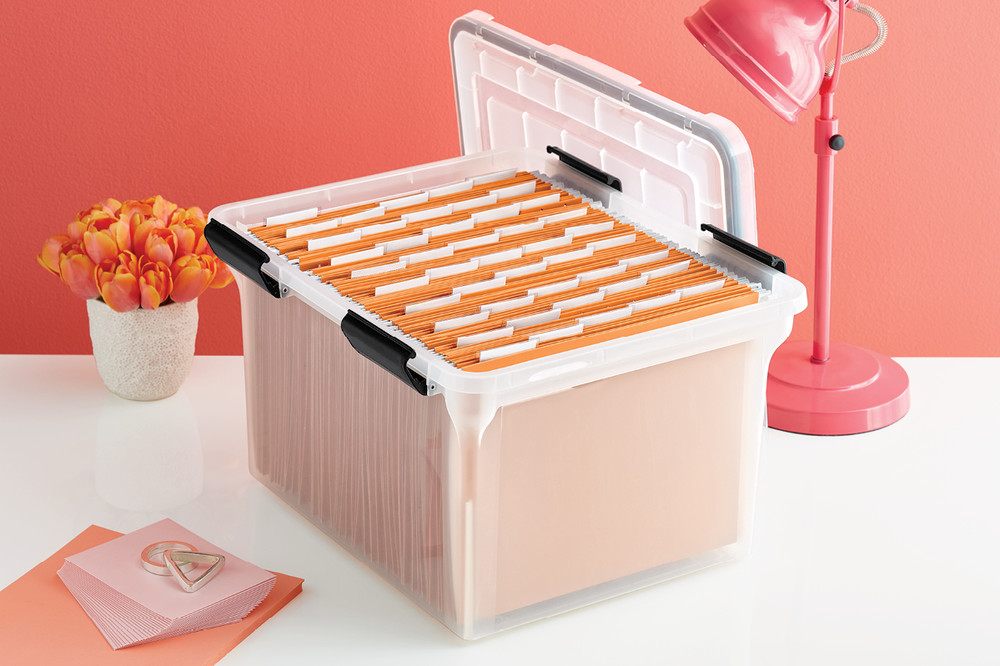 Stay True to the System Whatever method you choose to store your paperwork, it should be easily accessible, which means you're more likely to use it to file and store. Commit to immediately filing tax-related items as soon as they arrive in your home. This is going to be the most helpful tip for tax time preparation. It's all a process and this is the easiest way to keep up with it. Our Weathertight File Boxes can accommodate either letter- or legal-size files. Plus, they protect the contents from moisture, bugs and dirt - it's just right for storage of files no matter where you choose to store it.
Our Stackable Locking File Drawers are also a lightweight and portable option to store anything and everything tax related.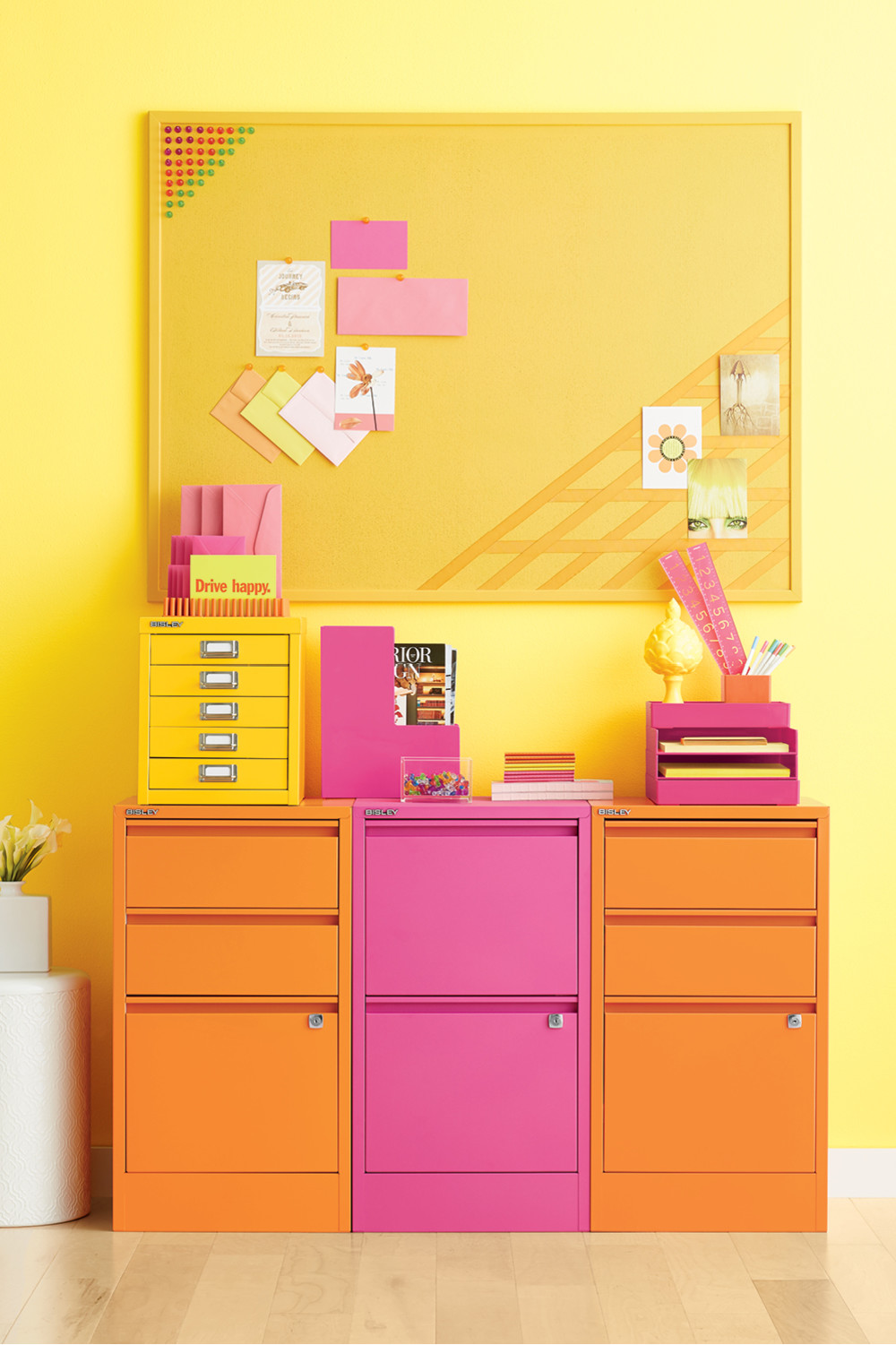 Plan Ahead To avoid last-minute hassles, create a calendar to plan your tax time to-dos, and aim to have your taxes filed well in advance of the deadline (lofty goals, we know). Work back from your target completion date and set aside a time to organize receipts for deductions, meet with a tax advisor or go online to enter your return, etc. You'll experience less stress when you divide the tax return process into manageable projects. Whether you want a calendar with a month at a glance or hour by hour at a glance, we have you covered to make scheduling tasks a breeze.
We hope a few of these tips have been helpful! Make this tax season the most organized yet and tell us a few of your tips in the comments.