Interior designers will all tell you - good design and organization go hand-in-hand. But sometimes, even interior designers struggle to keep their spaces neatly organized.
SwatchPop!'s co-founder and busy mom, Kristen Yonson, understands this dilemma on every level. For the most part, her modern farmhouse in Georgia is impeccably designed and impeccably organized. But Kristen still had one part of her home that wasn't quite up to standard; her garage. Like many of us, her garage had become a catchall for tools, lawn equipment, sports gear, dirty shoes, and pet food. The clutter kept the garage from being used to its fullest potential.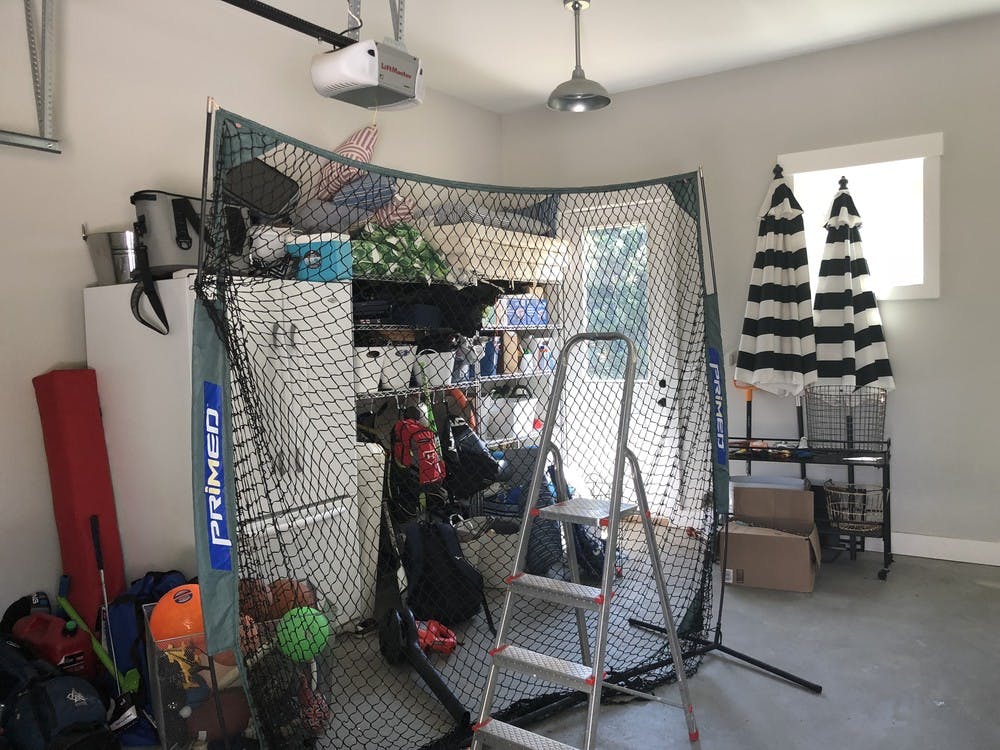 The Yonson family frequently uses their garage and backyard to entertain friends and family. If they want to play, swim or grill in the backyard, their guests enter the house through the garage. As they come and go, they grab towels for the pool, or get drinks and snacks from the garage refrigerator. Unfortunately, this also means the garage and all of its clutter are on display to everyone entering their home. Needless to say, Kristen was not happy with the look or functionality of the space.
So, Kristen teamed up with us to help her on her mission to turn her cluttered garage into a functional mudroom. Check out what she had to say about her transformation, below!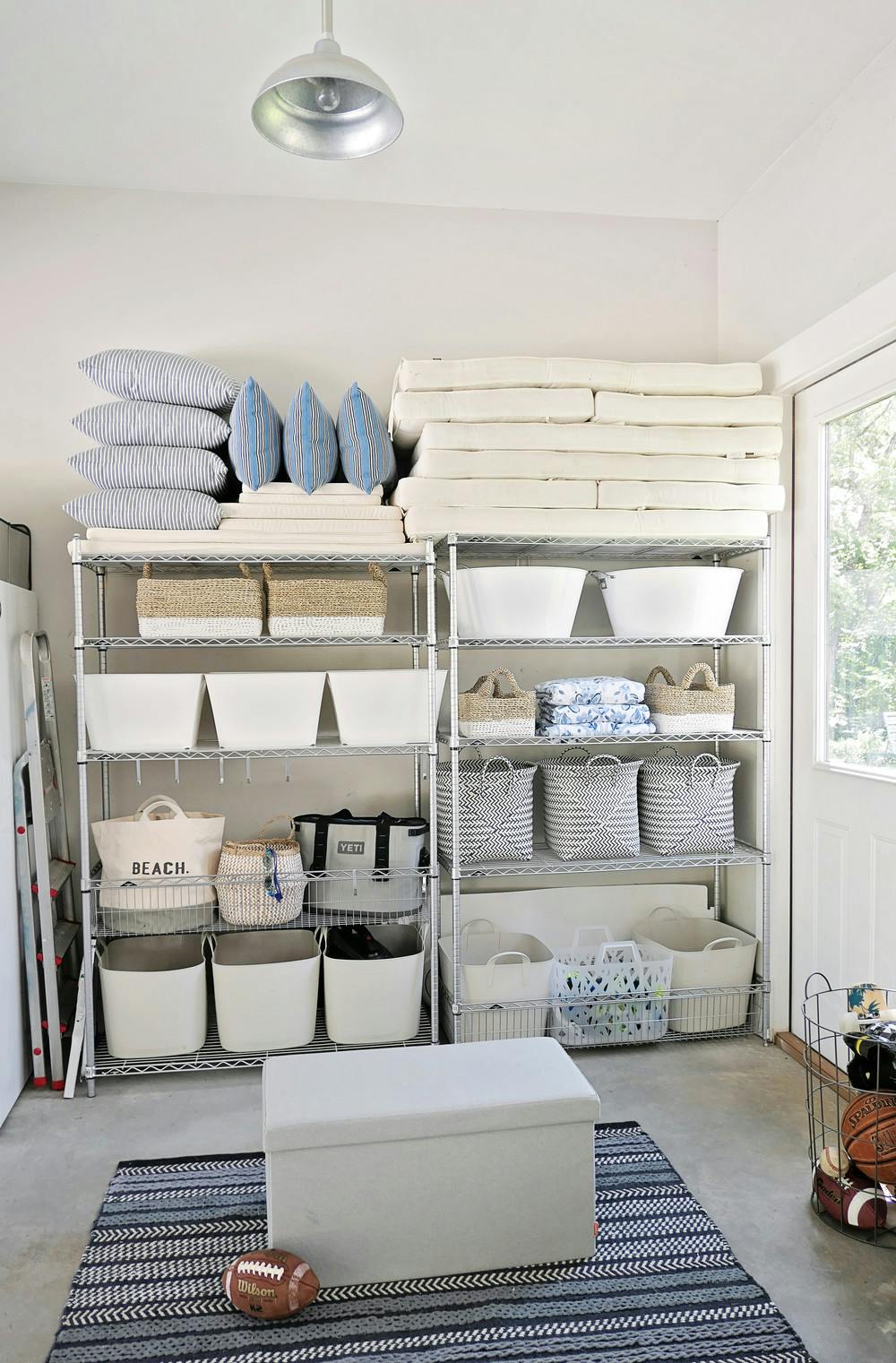 Every inch of my garage is functional and stylish. I have a place for everything and everything in its place!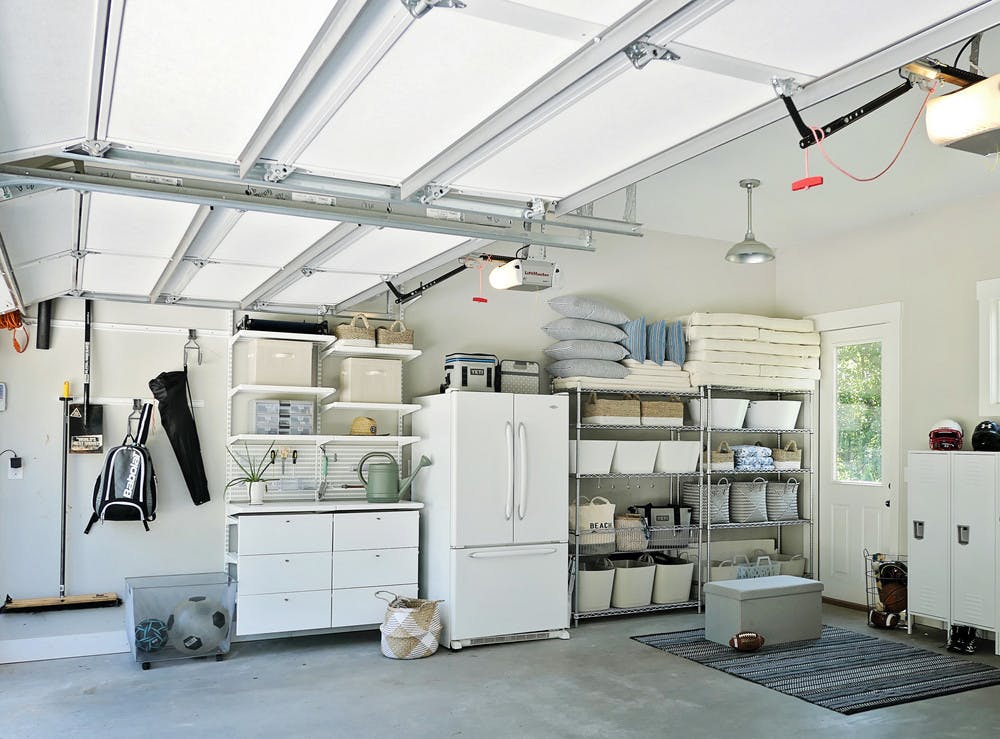 I hang the pool towels on these beautiful antique nickel hooks, which sit right next to the washer and dryer. Now, those sweaty athletic clothes and wet bathing suits never even make it inside the home.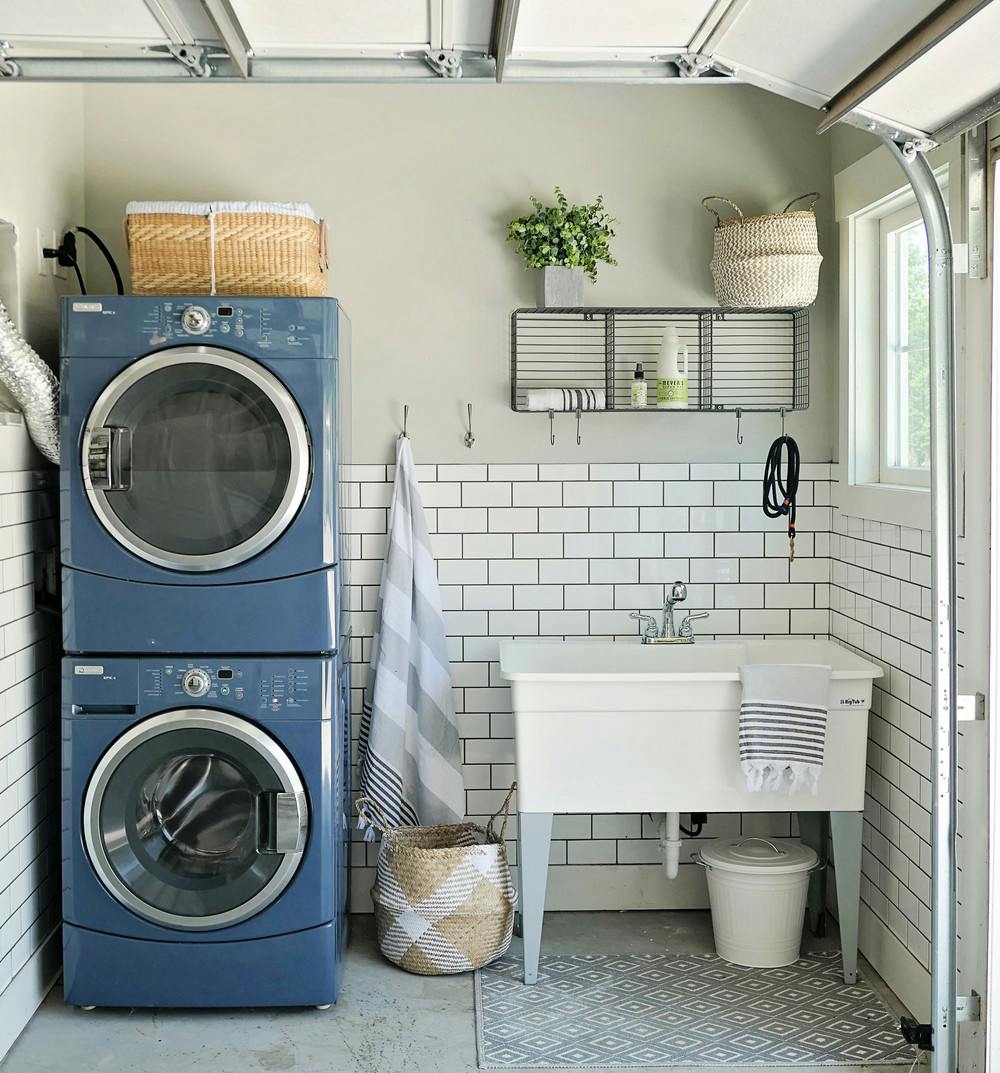 The Container Store's InterMetro Customizable Shelving system stores all of the pool necessities as well as balls, games, and outdoor toys in these cute storage baskets and bins. They're easy for me to keep organized and easy for the kids to grab.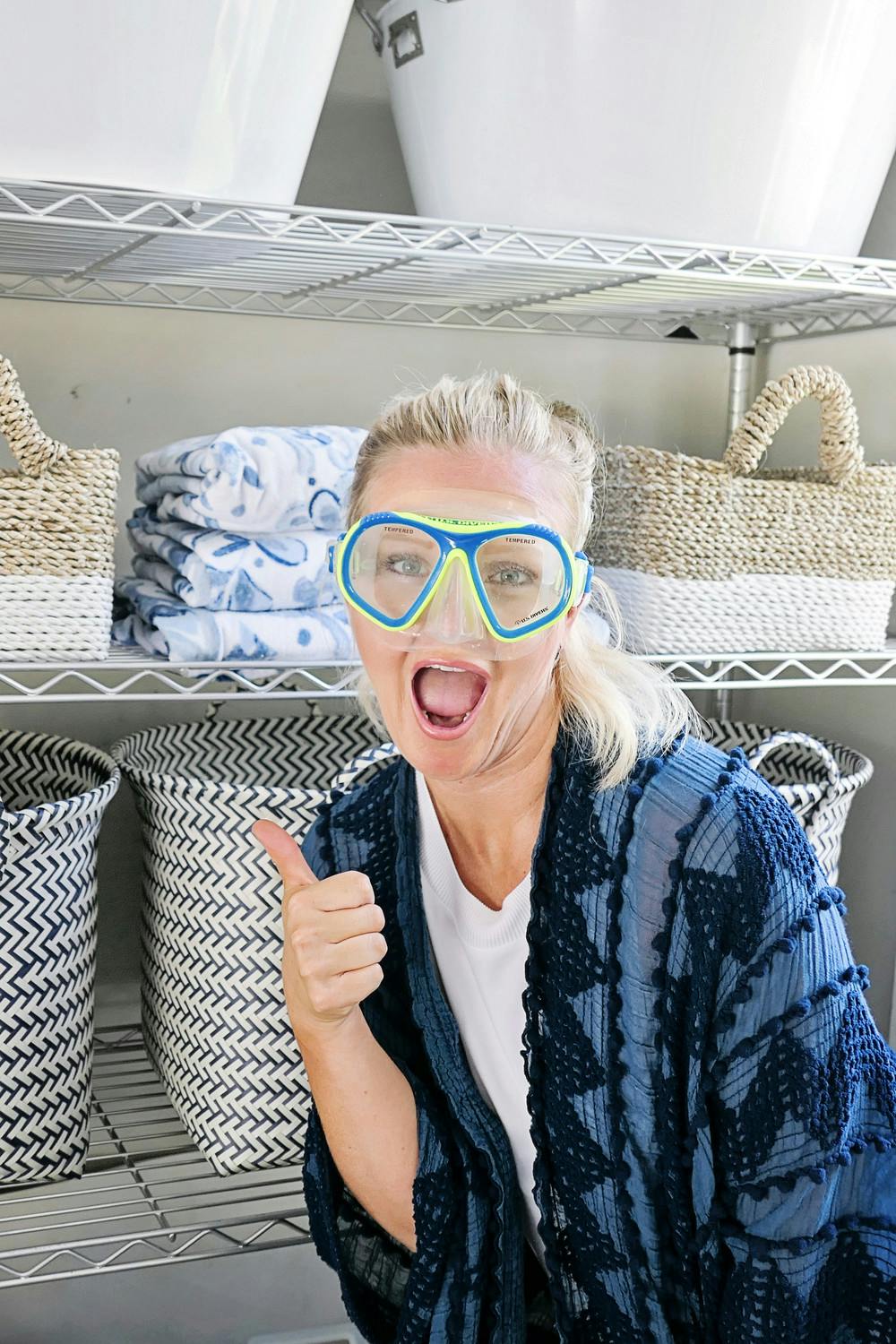 Absolutely everything in this garage has its own place.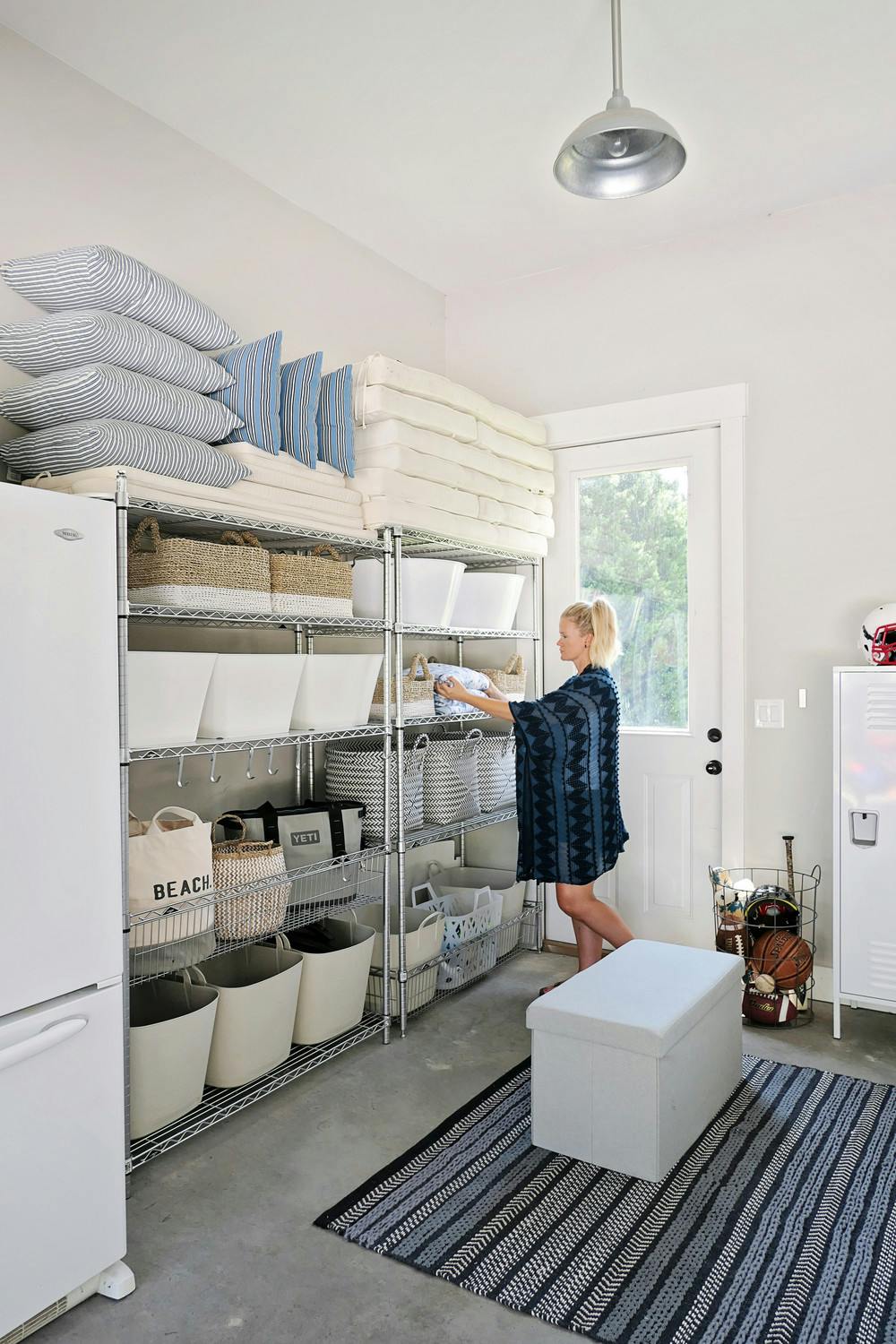 On the other side of the refrigerator, we installed Elfa Custom Shelving to hold all of the tools, nails, light bulbs, gardening equipment, and other knickknacks that typically get shoved in the kitchen and laundry room drawers. Talk about a beautiful upgrade!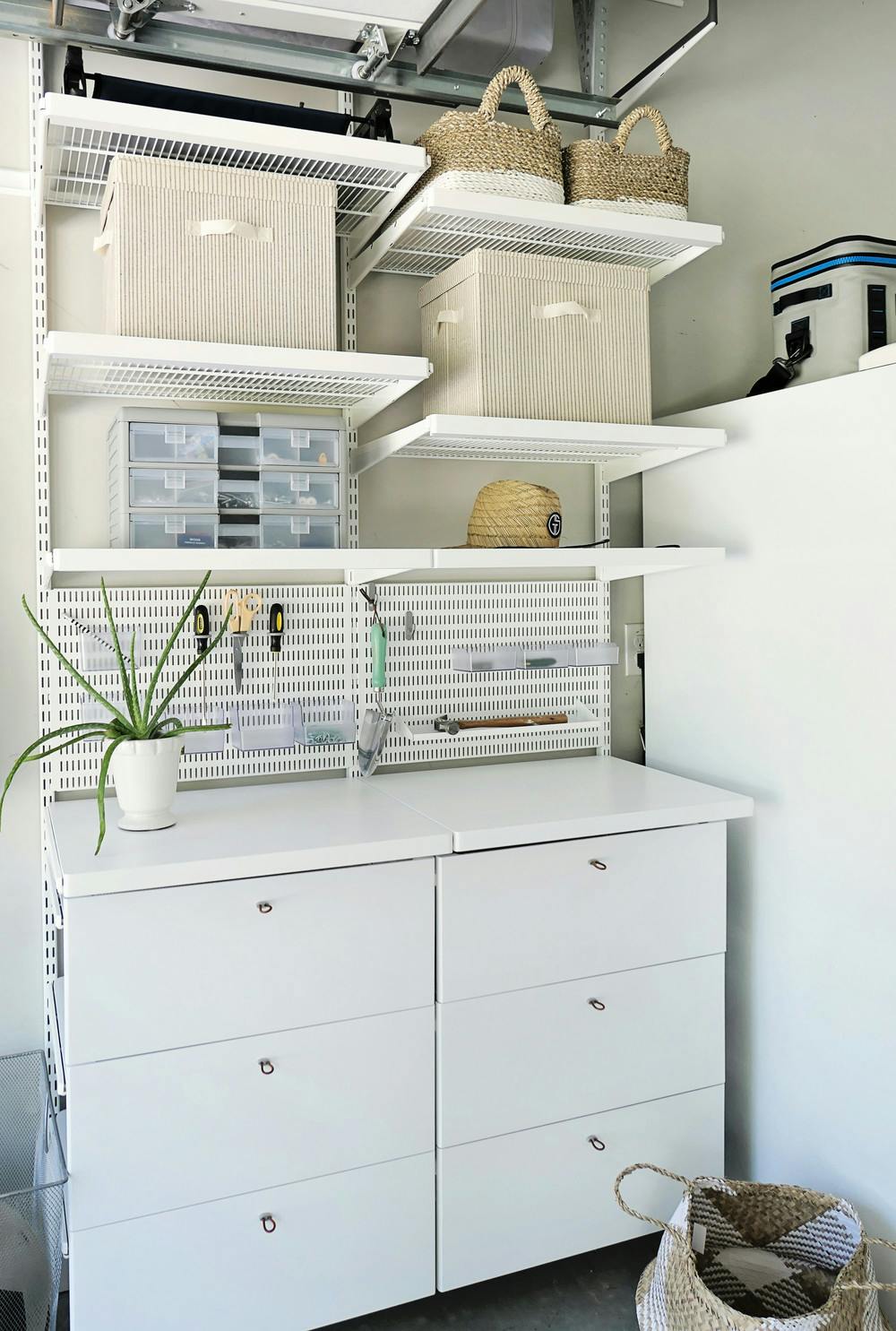 Even the yard tools look purposeful and organized with their own Elfa hooks.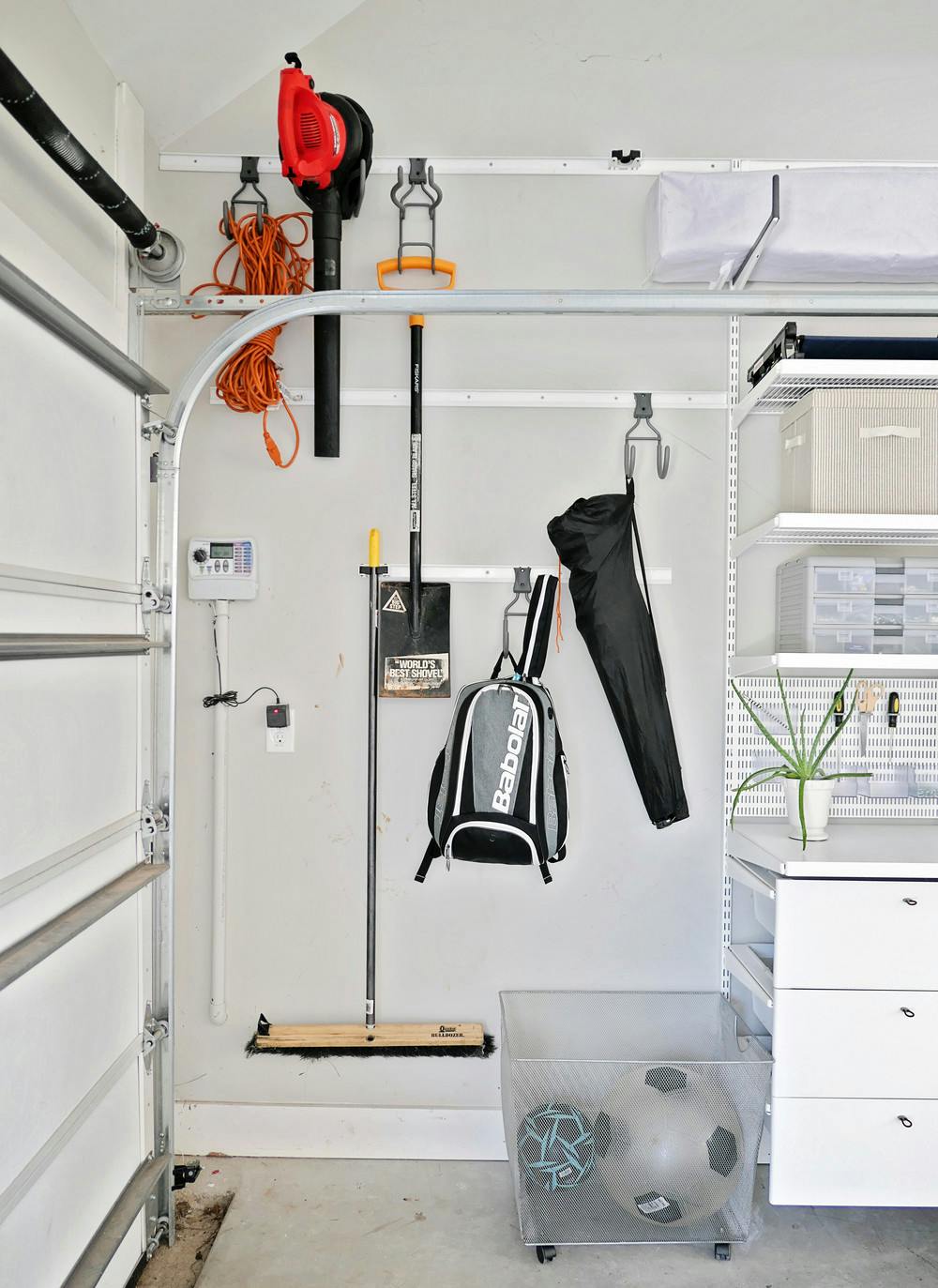 What a transformation, right?! Our family couldn't be happier with how it all turned out, it's truly a dream come true.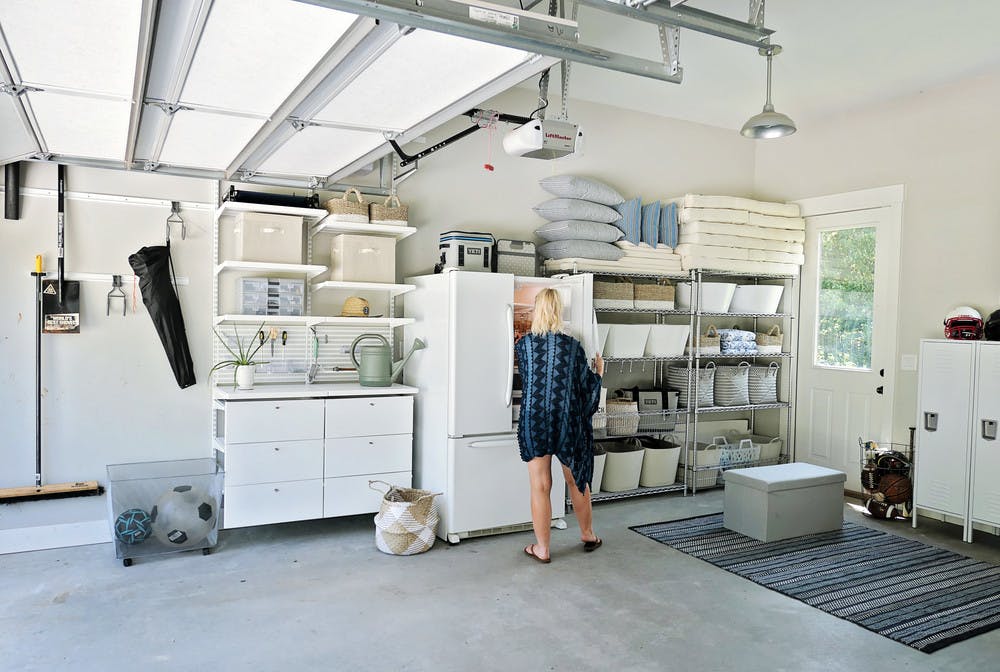 Thank you to The Container Store for helping us with this ultimate garage makeover! Remember, their Shelving Sale is happening now through October 14th. You can save 25% on all shelving, custom Elfa designs for garage, kitchen, closet, playroom and beyond!